| | |
| --- | --- |
| HUNT - Issue #316 | November 10, 2023 |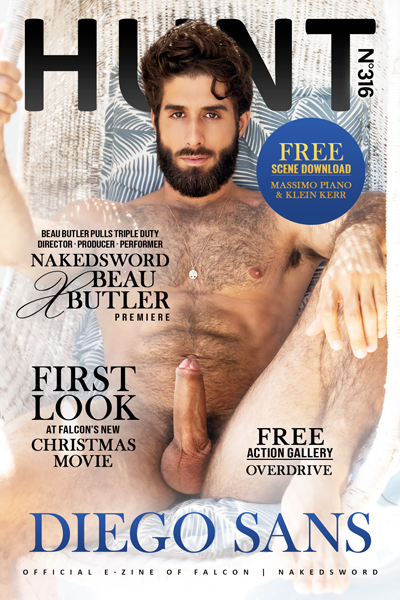 Hey HUNTers,

International hookups! Performer interviews! Christmastime cock! This edition of HUNT has it all, so let's jump right into our latest issue with all the latest gay porn news from Falcon | NakedSword.

Starting off, we're shining our Model Spotlight on first-time HUNT cover star Diego Sans as he jets off for his new movie with NakedSword Originals, Global Entry: South Africa.

Keep your passports out, because the worldwide travel with NakedSword continues in our Special Feature as we land in London with Beau Butler for the threeway premiere of the NakedSword X Beau Butler limited series.

Then in Breaking News, Christmas is cumming early as we give you the first look at Falcon Studios' new holiday feature, Cum All Ye Faithful.

In the mood for some raging hot studs? Great, because Raging Stallion is taking over our Free Action Gallery with some must-see pics from Overdrive.

Scrolling over to Studio News, we're going balls-deep in bareback projects like ASS Invaders and showing you even more from Global Entry: South Africa and NakedSword X Beau Butler. Plus, you'll also be able to watch interviews with top stars like Andre Donovan, DeAngelo Jackson, Colby Melvin, and Chris Damned.

Throughout this issue, we'll be linking you to some sweet and sexy deals from the Falcon | NakedSword store. Get a load of some Hot House Full Movie Download Deals, Military Scene Savings, and the final days of its Fetish & Fisting DVD Sale.

If all the international action from NakedSword Originals put you in the mood for even more jet-setting action from the studio, head over to our Free Scene Download where you can get your hands on Massimo Piano and Klein Kerr's rooftop romance from Kiss and Tel Aviv.

Cheers,
The HUNT Men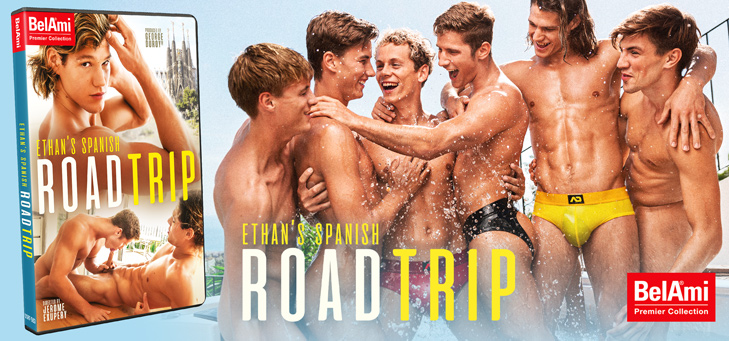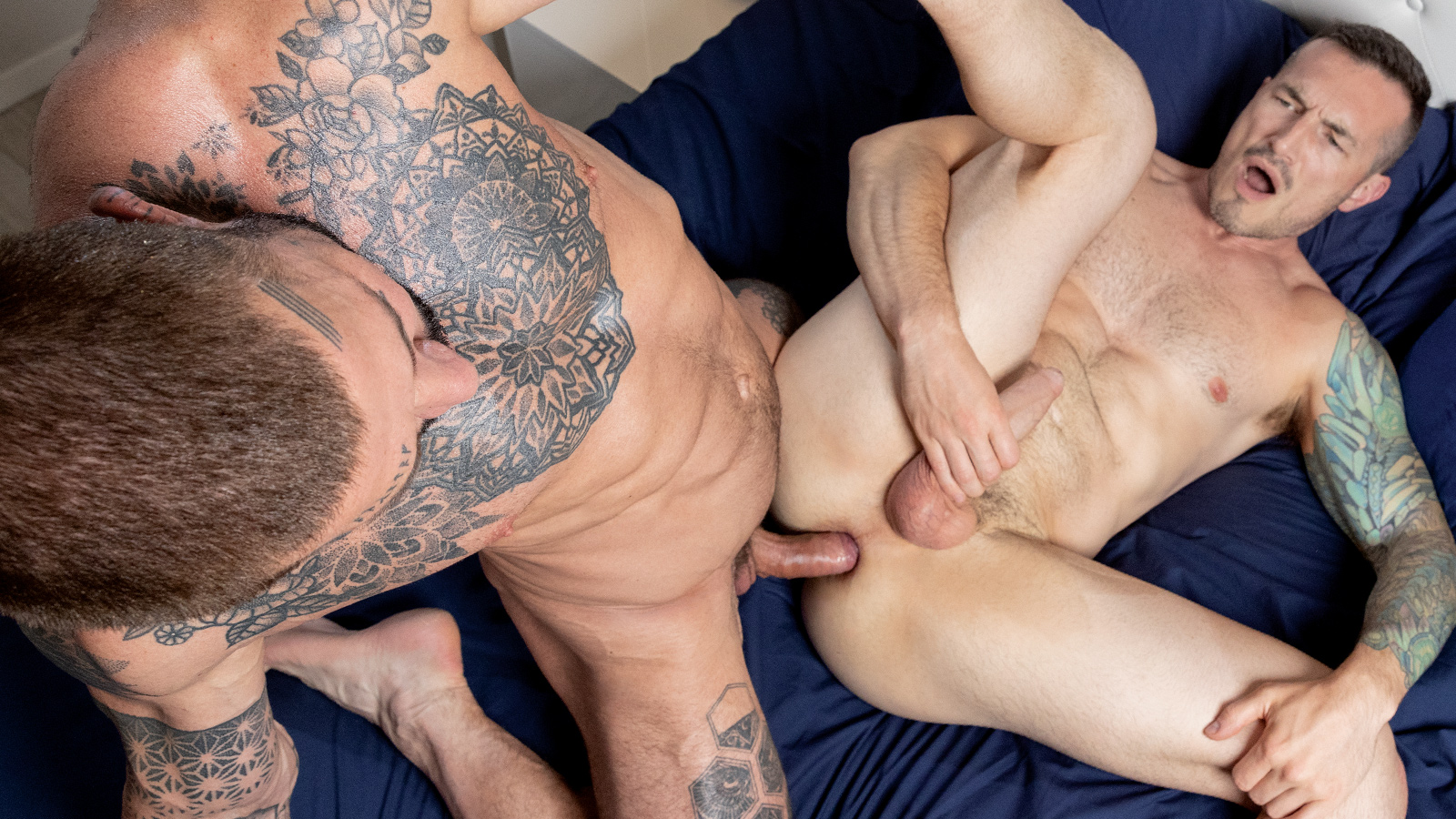 When awkward rideshare driver Derek Kage picks up handsome-but-cocky passenger Paul Wagner from a local airport, he can't ignore his instant physical attraction. Paul, both turned on by and hesitant about the driver's intensity – and against his own better judgment – agrees to stop at a vacant nearby garage for a rough flip-fuck with the unstable motorist. As the night draws in, though, Paul grows increasingly uncomfortable with Derek's obsessive and menacing text messages and calls, immediately filing a grievance with the "Let It Ride" car service app. Discernibly unhinged and now even more enraged by Paul's deliberate complaint, Derek begins a deadly and twisted descent into madness that leaves a grisly body count in its horrifying wake. Co-starring exclusive Beau Butler, Lawson James, Timothy Chance, Brogan, Danny Starr, and Sean Xavier,Overdrivesignals a new kind of terror that's just one swipe away. So, go ahead; jump in the back seat. You'll be at your final destination sooner than you think.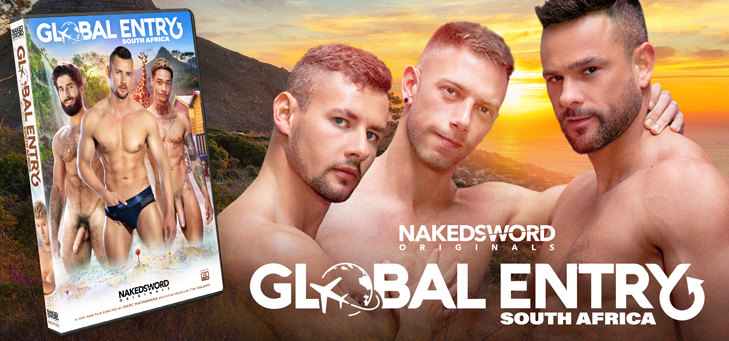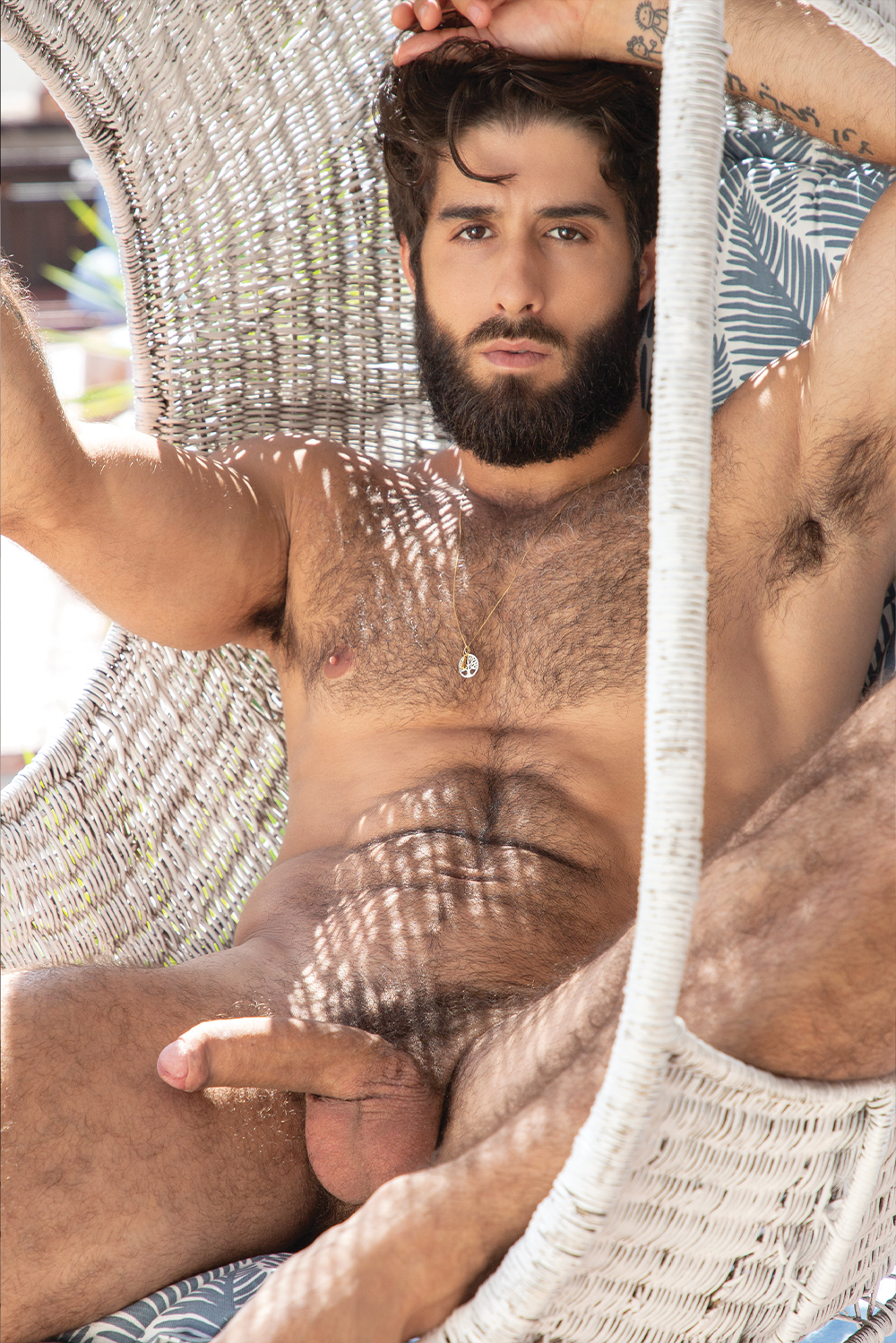 He's got the charisma. He's got the body. He's got the cock! We're, of course, talking about superstar Diego Sans. Over the last few years, Diego has become a strong favorite of fans all around the world as he's starred in a long string of standout projects with NakedSword Originals. His outdoor Get.Away. fuck is on constant rotation in our spank bank along with his opening scene from The Swords: Content House. Plus, appearances on the Discretion Advised podcast and in the film Fan Male have given us the chance to get to know Diego on a more personal level. Now, for his latest bareback adventure, Diego is flying off to South Africa for the premiere installment of NakedSword's international travel series, Global Entry. We just can't wait to see what this hunk does next.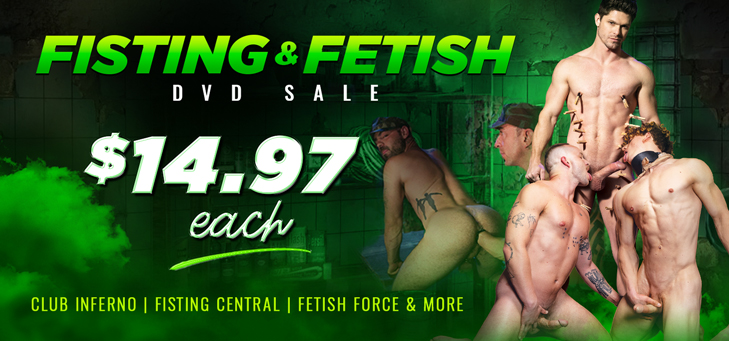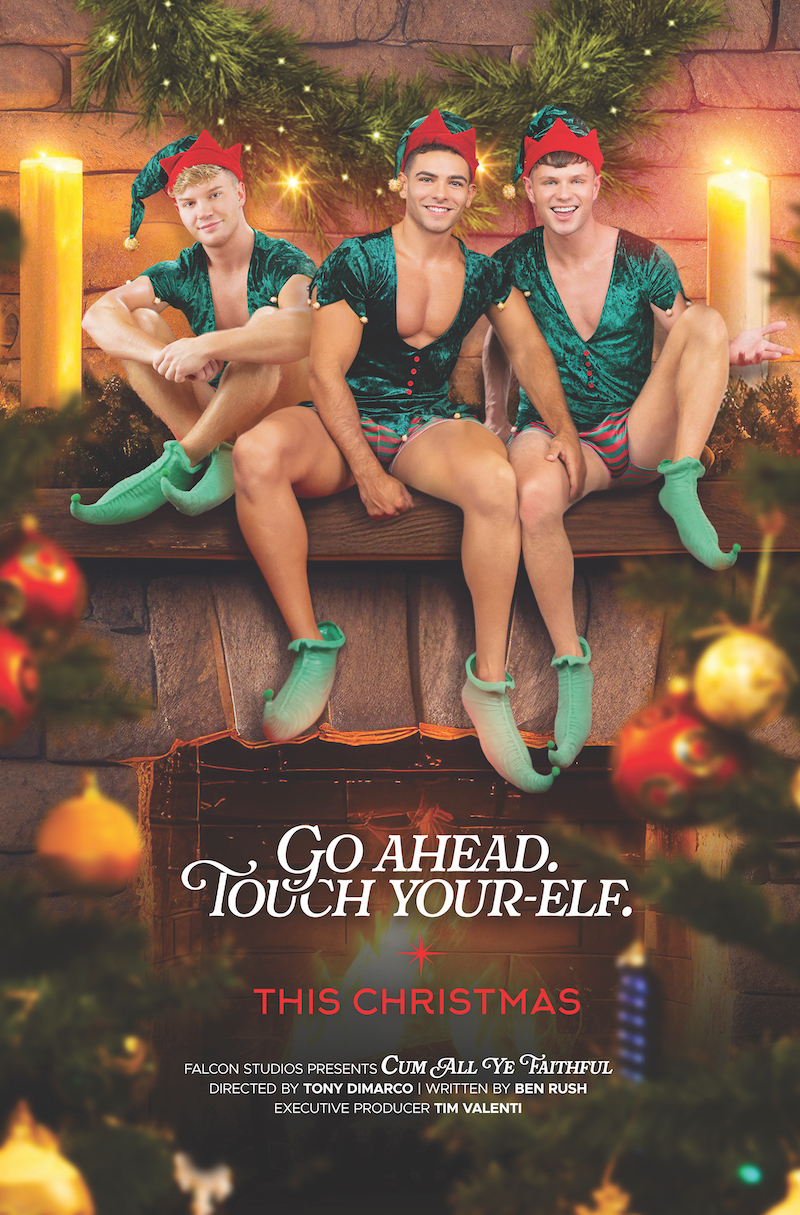 Christmas Officially Comes Early Thanks to 'Cum All Ye Faithful' Trailer & PSA
The men of Falcon Studios have had enough of conservative lawmakers introducing anti-drag legislation across the country! To combat the discriminatory bills, the studio has teamed up with two of its favorite drag icons, Sherry Vine and Ethylina Canne, for its upcoming Yuletide romp, Cum All Ye Faithful, and for a special drag PSA that promotes Falcon's charitable line of 'Christmas Queen' merchandise. A portion of the proceeds from this new capsule collection of shirts, hoodies, tanks, and mugs will be donated to the ACLU Drag Defense Fund. Fans can buy all official 'Christmas Queen' merch right now at FalconMerchShop.com.
Click Here to Read the Full Story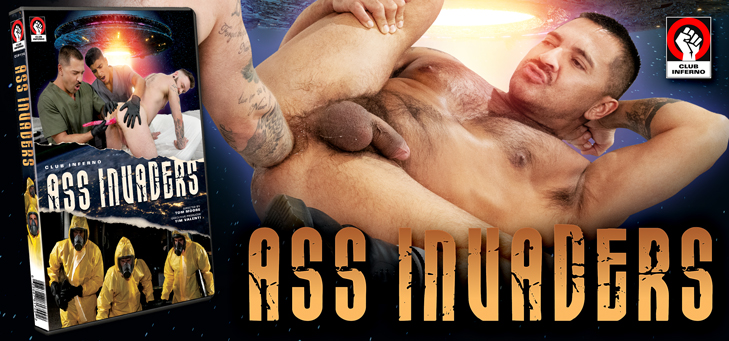 Hot Membership Site Updates Available Now!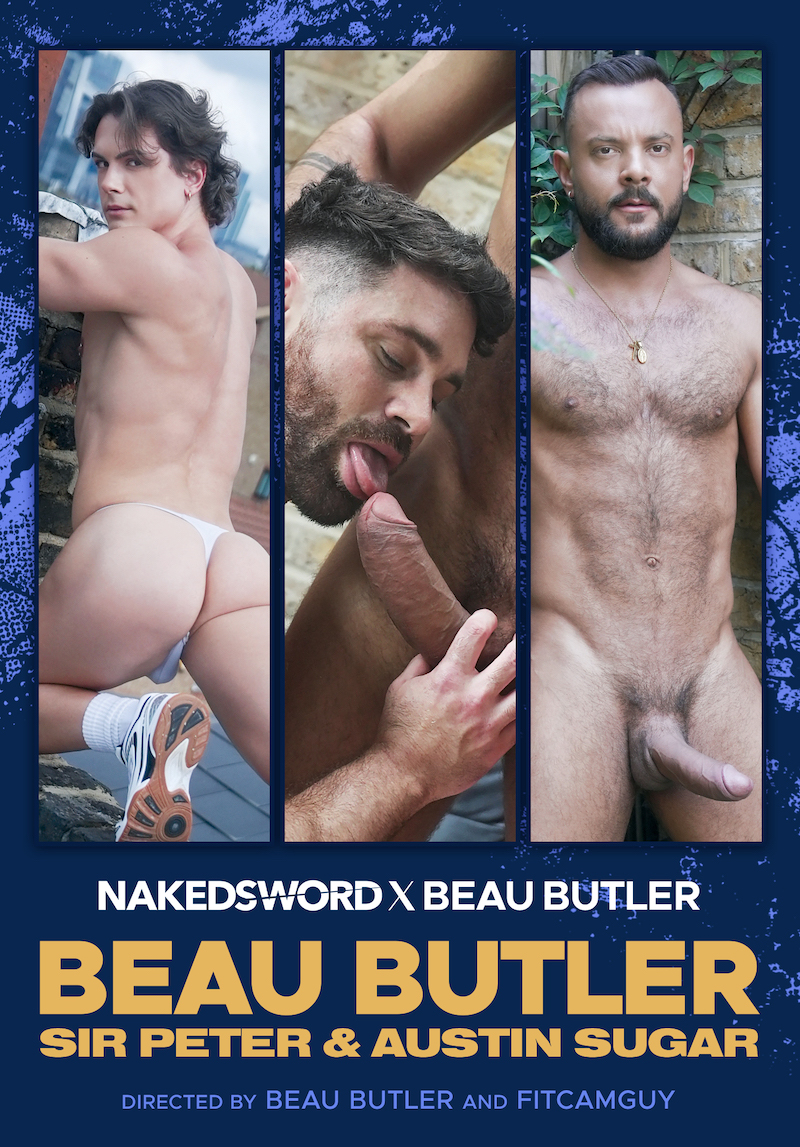 Beau Butler Pulls Triple Duty as Director, Producer, & Performer 'Nakedsword X Beau Butler' Premiere
Award-winning Falcon | NakedSword Exclusive Beau Butler is a bona fide superstar in front of the camera, but now, for the first time ever, this hunk is pulling triple-duty and stepping behind the camera for NakedSword X Beau Butler, a new five-part limited series. Directed by Beau Butler – who also produced – and FitCamGuy, this new limited series finds Beau in London as he gathers Sir Peter, Austin Sugar, Trevor Brooks, Liam Branagh, and MrDeepVoice together to film some big dick threesomes, gaping hookups, and even a stairwell sex session. The first scene from NakedSword X Beau Butler, starring Beau and pals Sir Peter and Austin Sugar, is out now on HUNTFORMEN.com with new episodes premiering every Friday.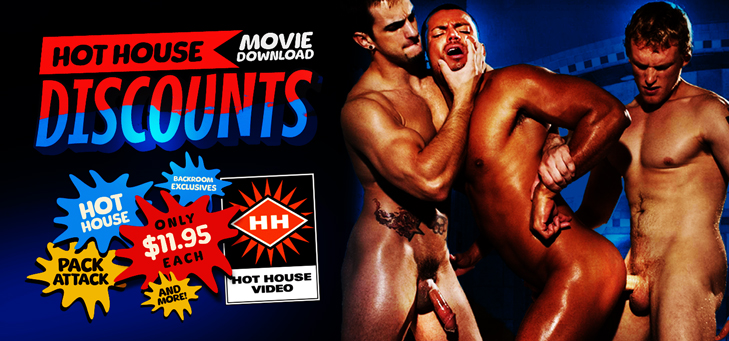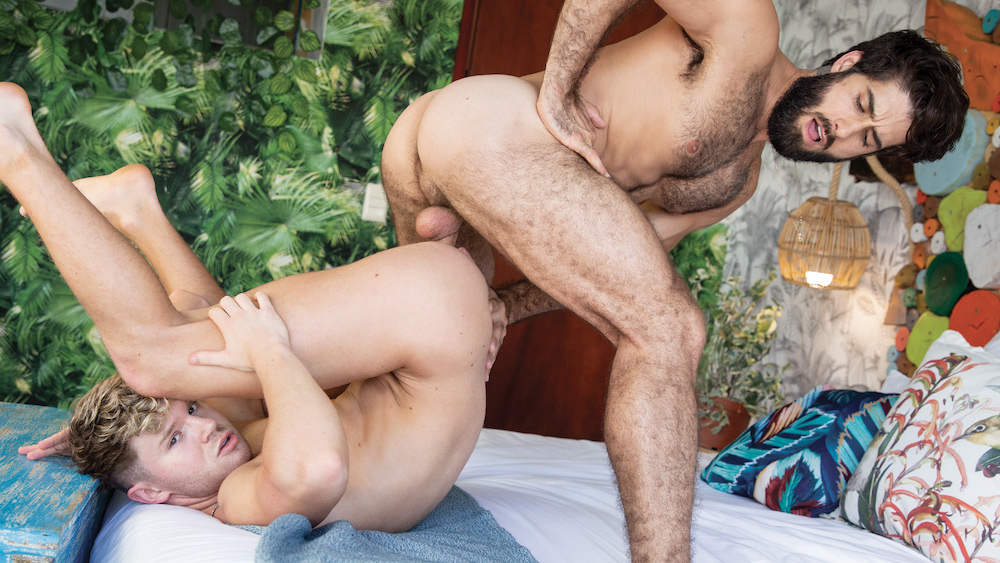 Diego Sans Pounds Dean Young in South Africa for NakedSword Premiere - It's time for takeoff! Come along on the journey as NakedSword Originals jets around the world in Global Entry, the new international travel series.
Read Full Story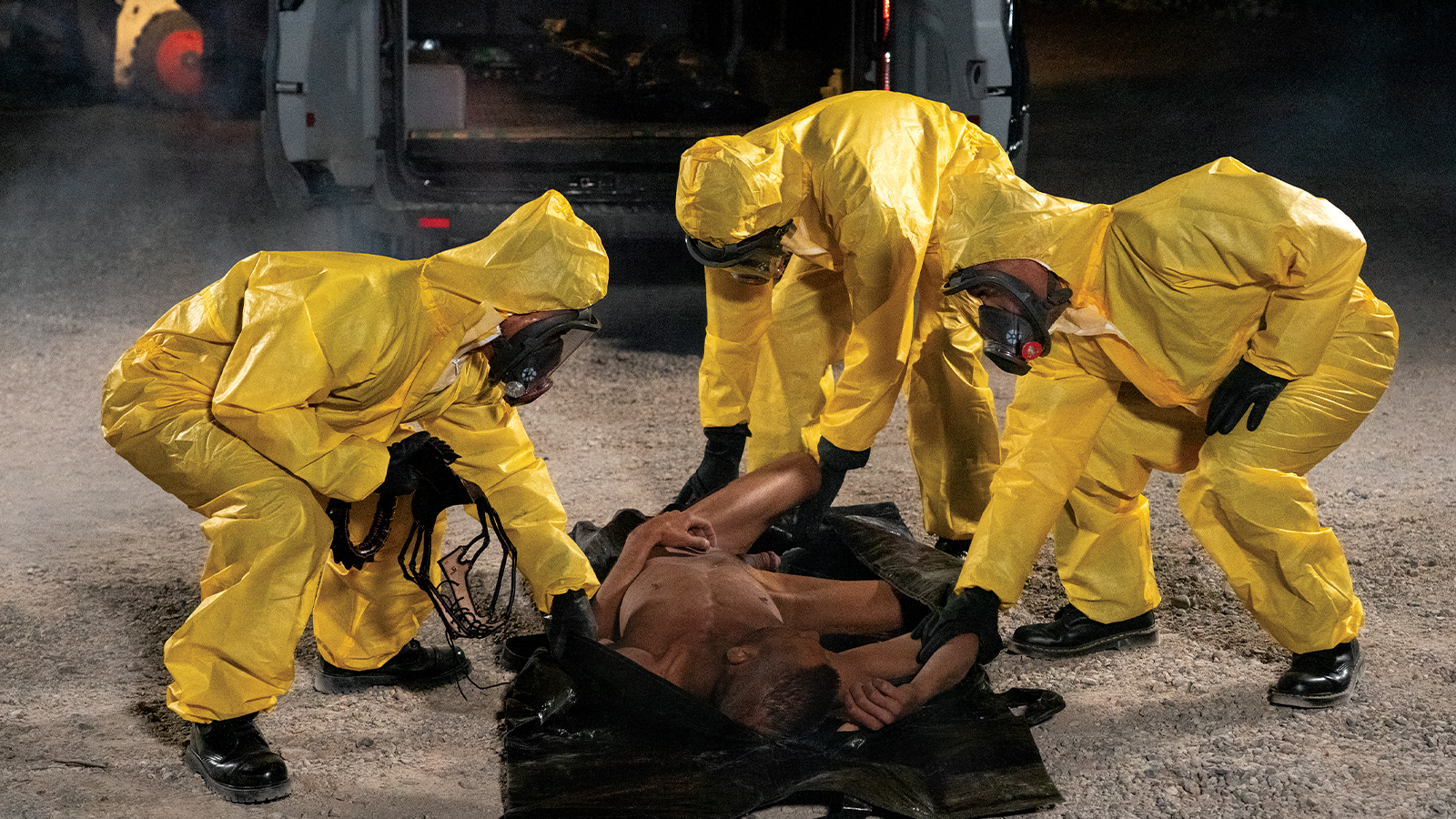 Fisting Meets Science Fiction in World Premiere of 'ASS Invaders' - You've heard of Area 51. Now, get ready to enter Area 69! When two men are discovered in the middle of the night at an alien abduction site in Club Inferno's ASS Invaders, it's all-hands-on-deck.
Read Full Story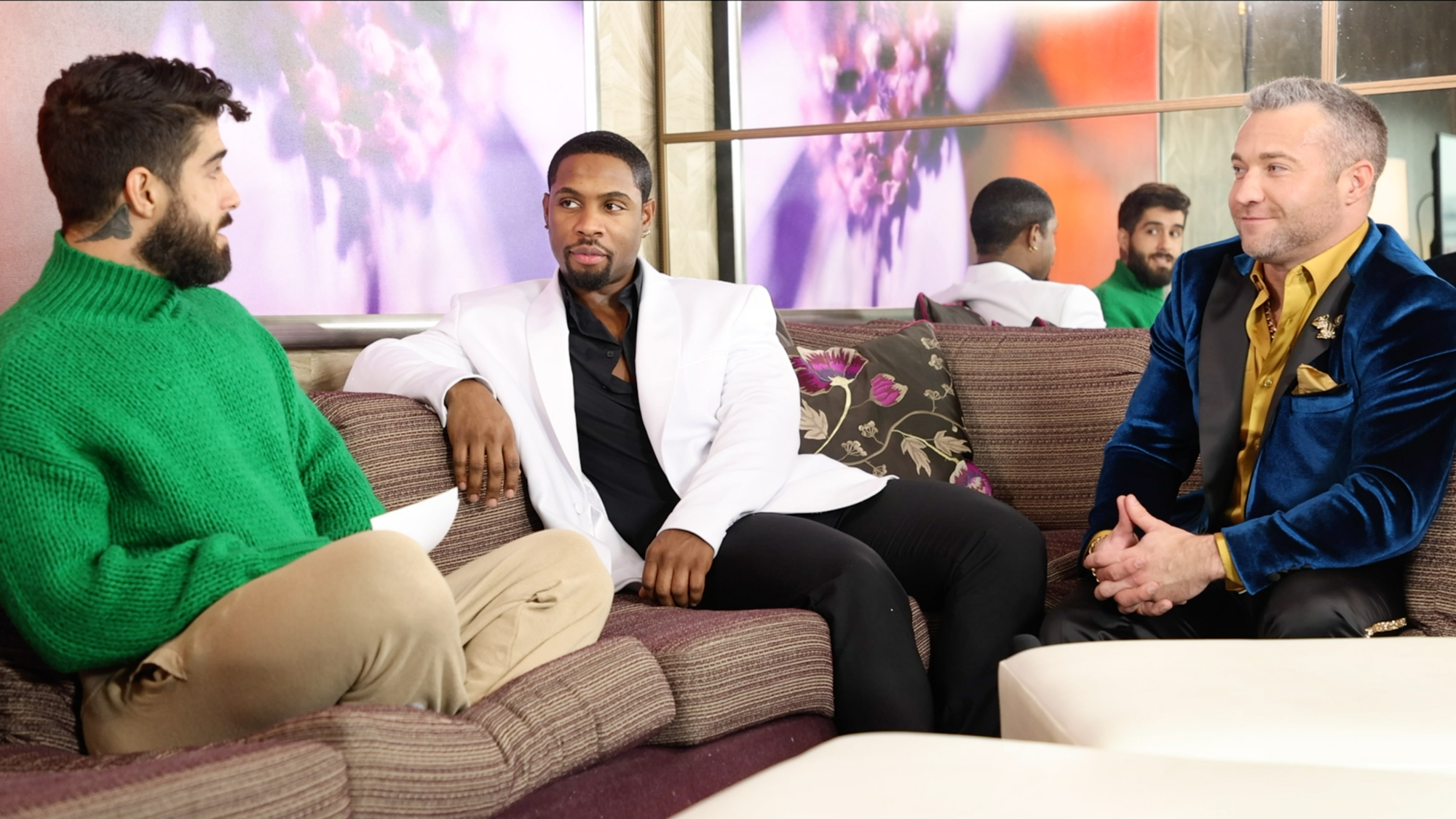 We've Got Diego Sans' Full Interview with DeAngelo Jackson & Colby Melvin - For the latest and final Fan Male interview on the Falcon | NakedSword YouTube channel, porn hunk Diego Sans is taking on the role of interviewer as he sits down with hot hunks DeAngelo Jackson.
Read Full Story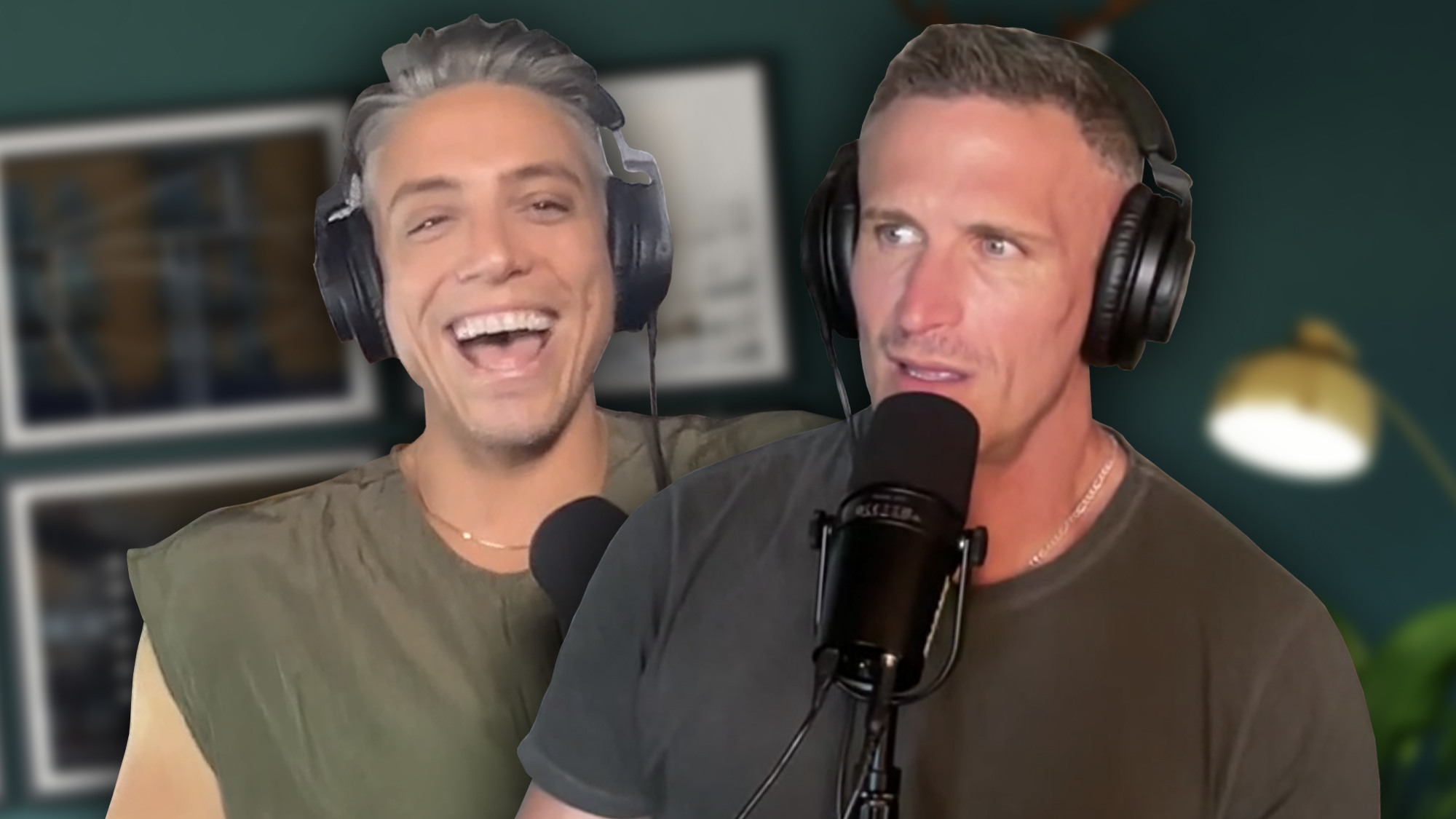 Discretion Advised Drops Its 50th Episode! - Ahead of their big live finale in New York City this Friday, November 10, the Discretion Advised podcast is dropping its 50th episode!
Read Full Story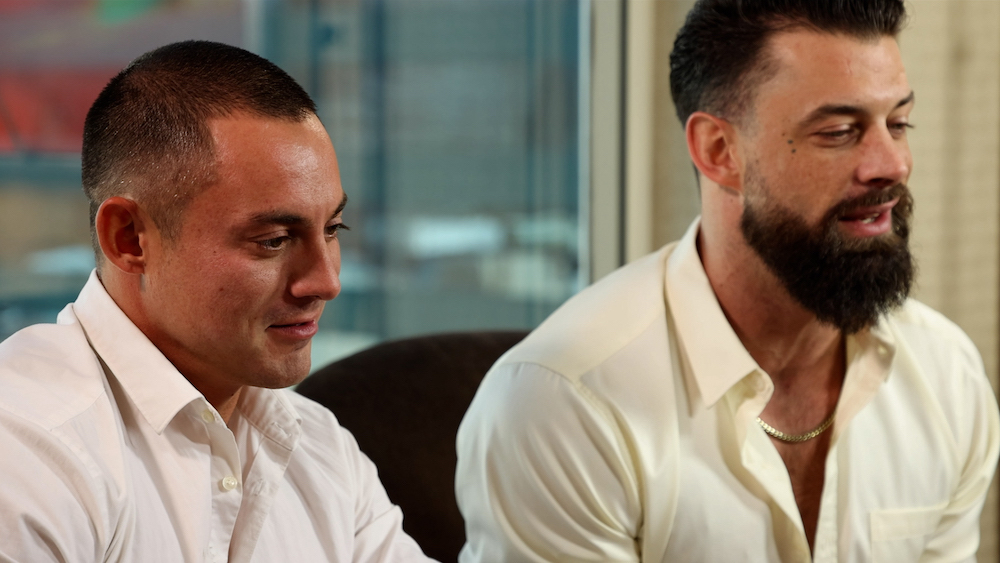 WATCH: Alpha Wolfe Talks First Time with Another Guy - It's time for another unfiltered interview from NakedSword Originals' Fan Male! In this interview clip that was just uploaded to the Falcon | NakedSword YouTube channel, gay porn superfan P-Man is calling up bearded hunk Alpha Wolfe.
Read Full Story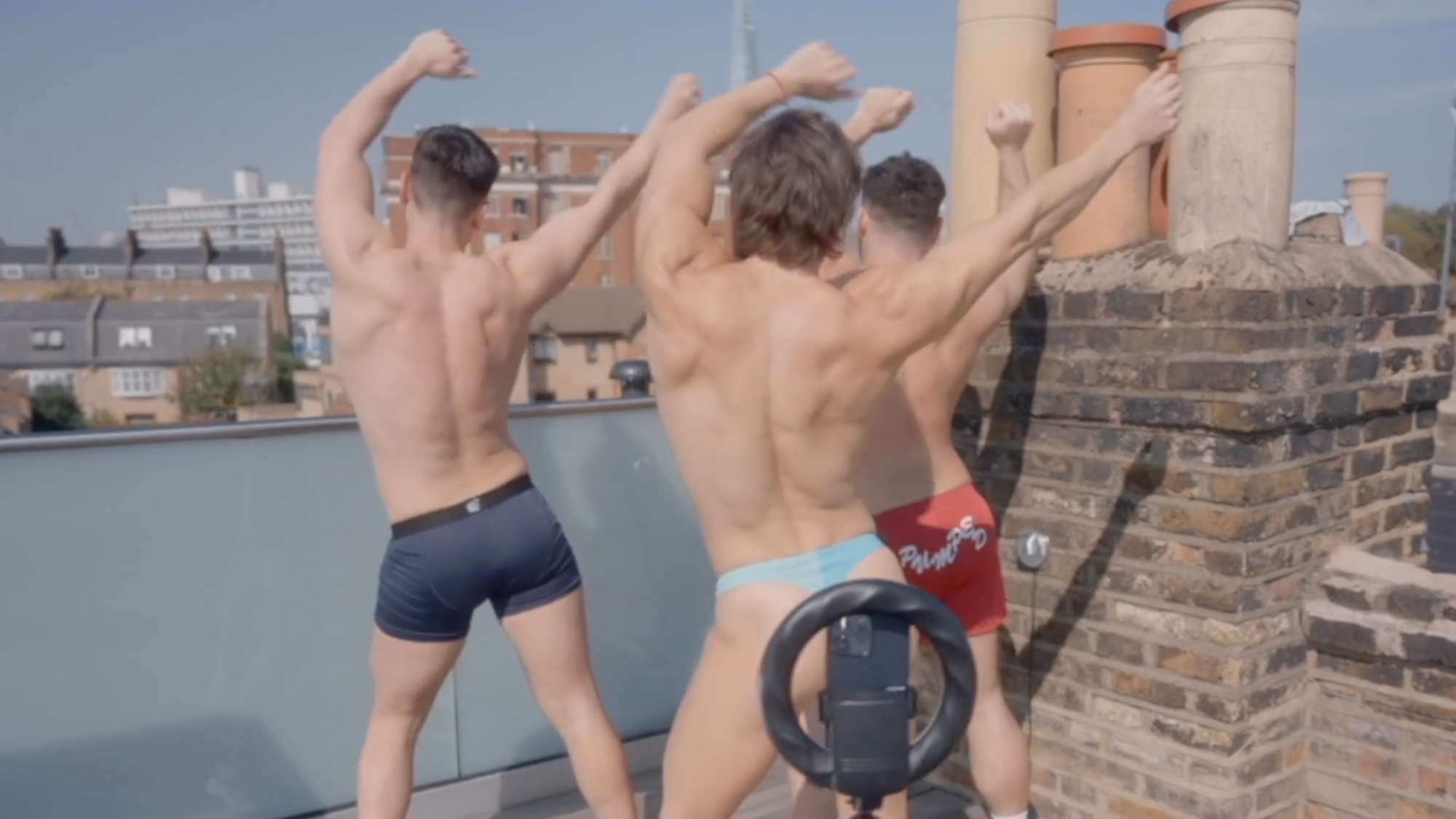 A Look at What's to Cum with NakedSword X Beau Butler - Yes, our obsession with NakedSword X Beau Butler, the bareback limited series that has superstar Beau pulling triple duty as a performer, director, and producer, is still going strong!
Read Full Story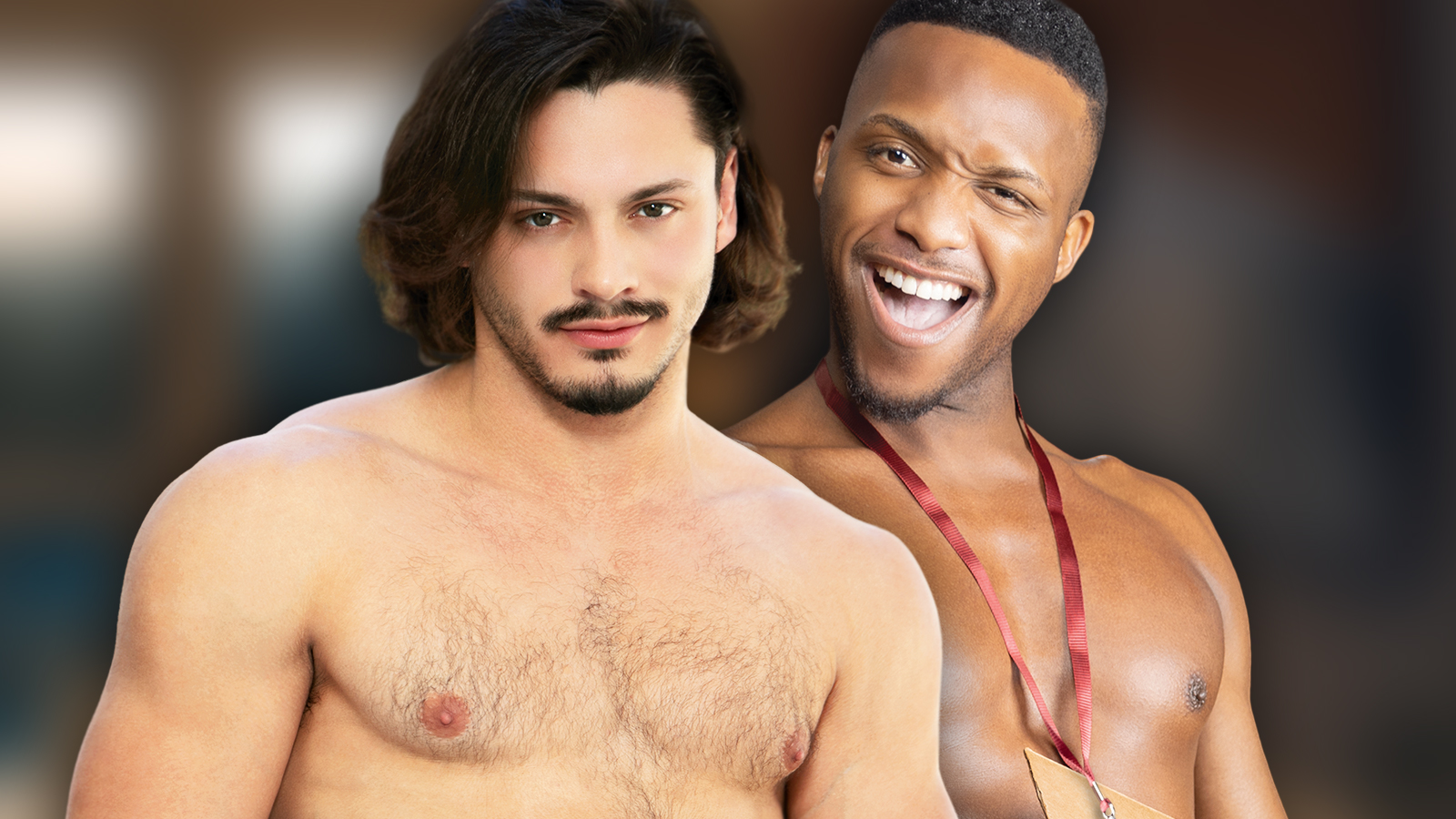 See The Official Cover Models for Your 2024 Gay Porn Wall Calendars - Believe it or not, 2024 is fast approaching! The new year is almost here and in anticipation of the big event, Falcon | NakedSword is releasing a new round of wall calendars.
Read Full Story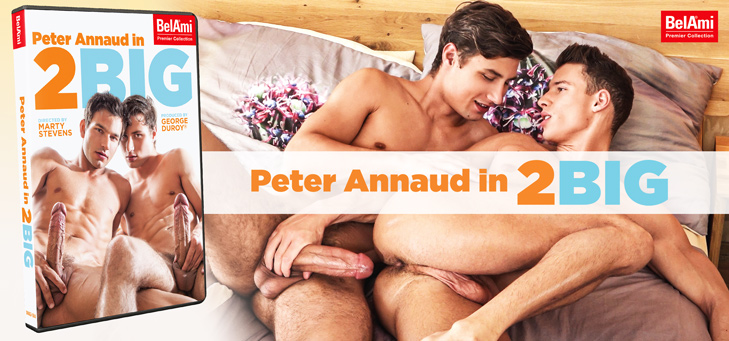 Massimo Piano and Klein Kerr from Kiss and Tel Aviv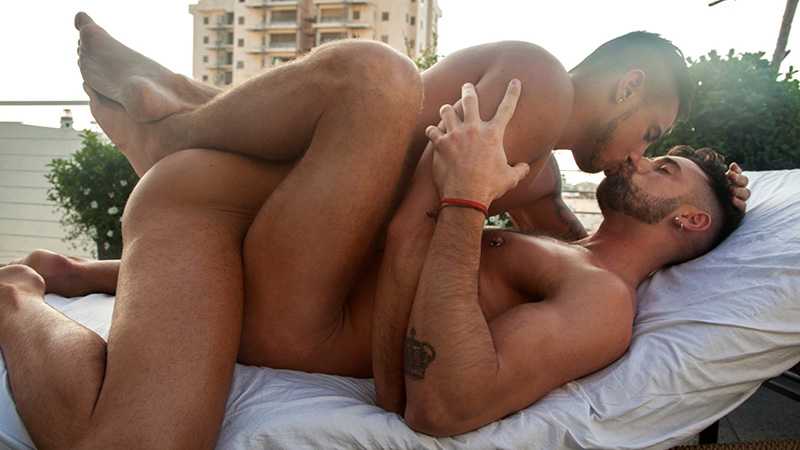 "Rooftop Romance" . International boyfriends Massimo Piano and Klein Kerr show Tel Aviv what love looks like as they playfully frolic from the city streets up to the semi-private patio of their hotel room. An impromptu dance lesson gets both men so turned on they strip down and take turns sucking dick and eating ass. Klein is the first lover to get his hole filled, bouncing up and down on Massimo's giant cock. Before either of them get off, Klein turns the tables and shoves his dick in Massimo's tight hole. Klein cums first and eats if off Massimo's washboard abs then bends over and gets fucked again until Massimo pulls out and shoots all over his big raw butthole.