| | |
| --- | --- |
| HUNT - Issue #314 | October 13, 2023 |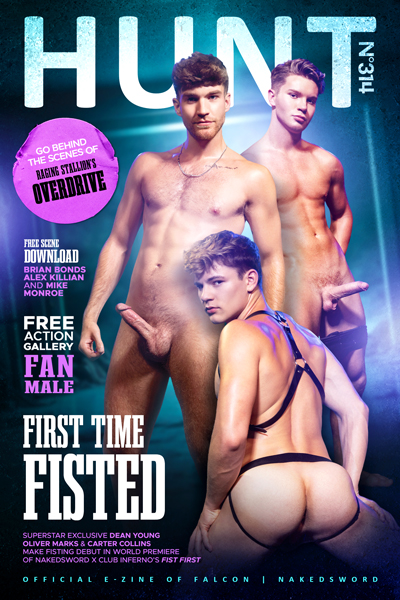 Hey all,

We've been edging for the last couple of weeks and now, we're ready to release loads of gay porn news, behind-the-scenes featurettes, A-list porn star interviews, and even some all-star fisting content.

Starting off, we're shining our Model Spotlight on that fisting feature and its stellar cast as we break down all the must-see threesomes from NakedSword X Club Inferno's Fist First.

The gaping content continues with this issue's Special Feature where you can read up and catch the hardcore trailer for the first-ever fisting feature starring Falcon | NakedSword Exclusive Dean Young.

Then in Breaking News, you're getting the chance to go behind the scenes of Overdrive, the new horror-thriller from Raging Stallion Studios, with a killer featurette that's out just in time for Friday the thirteenth.

NakedSword Originals then takes over our latest Free Action Gallery with sexy snaps of stars like DeAngelo Jackson, Colby Melvin, and Alpha Wolfe from Fan Male.

For Studio News, we're delivering more interviews than you can handle. Scroll over now to watch conversations with celebs like Broadway icon Harvey Fierstein and American Idol OG Jim Verraros along with porn stars Luca del Rey, Joel Hart, Diego Sans, Devin Franco, and Jonas Jackson. Plus, you'll also get some unseen footage from Fist First, the trailer for The Art of Swallowing, and a look at some XXX-rated 2024 wall calendars.

You'll also be getting links to some seriously sexy sales in the Falcon | NakedSword store. This includes Fall Favorites DVD Deals and the final days of the Great Outdoors Scene Savings and the Collection and Compilation Closeout.

If all the threeway action in Fist First has you craving even more kinked-up content, then don't miss out on the Free Scene Download featuring the Deep In the Club threesome with Brian Bonds, Alex Killian, and Mike Monroe.

Happy jacking,
The HUNT Men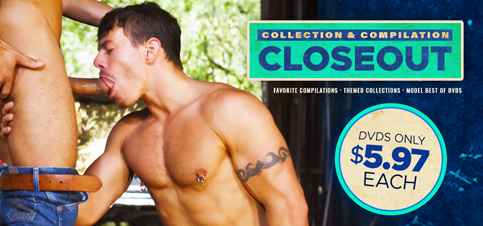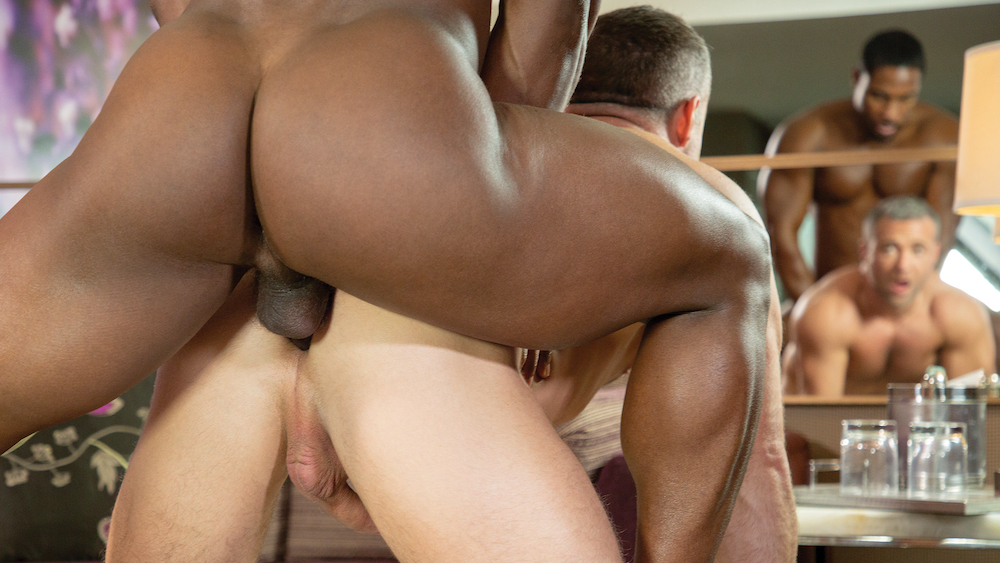 Your favorite gay porn stars are headed to Las Vegas to answer mass amounts of Fan Male, revealing behind-the-scenes industry secrets and spilling their most intimate thoughts before breaking off for some blazing hot sex. Up first, A-list performers Diego Sans and Devin Franco are sitting down with superfan P-Man to dish all about masturbation fantasies until Devin is ready to deepthroat and get barebacked by his porn star buddy. Next, a cock-starved Luca del Rey is going to town on Joel Hart's big dick after chatting with manager-to-the-stars Chris Crisco about everything from uncut meat to watersports. 'Discretion Advised' podcast host John Arthur Hill then leads a pre-fuck discussion on Derek Kage's foreskin and Sean Xavier's love of threesomes before P-Man returns to conduct an XXX-rated interview about Alpha Wolfe's first time with a man and what makes Ranger nut. Then, Diego Sans takes a seat in the interviewer's chair to talk dirty with DeAngelo Jackson and Colby Melvin until they're fucking raw and exchanging loads all over their hotel suite.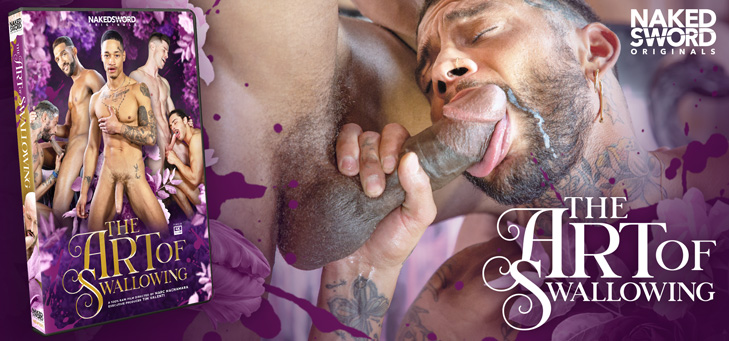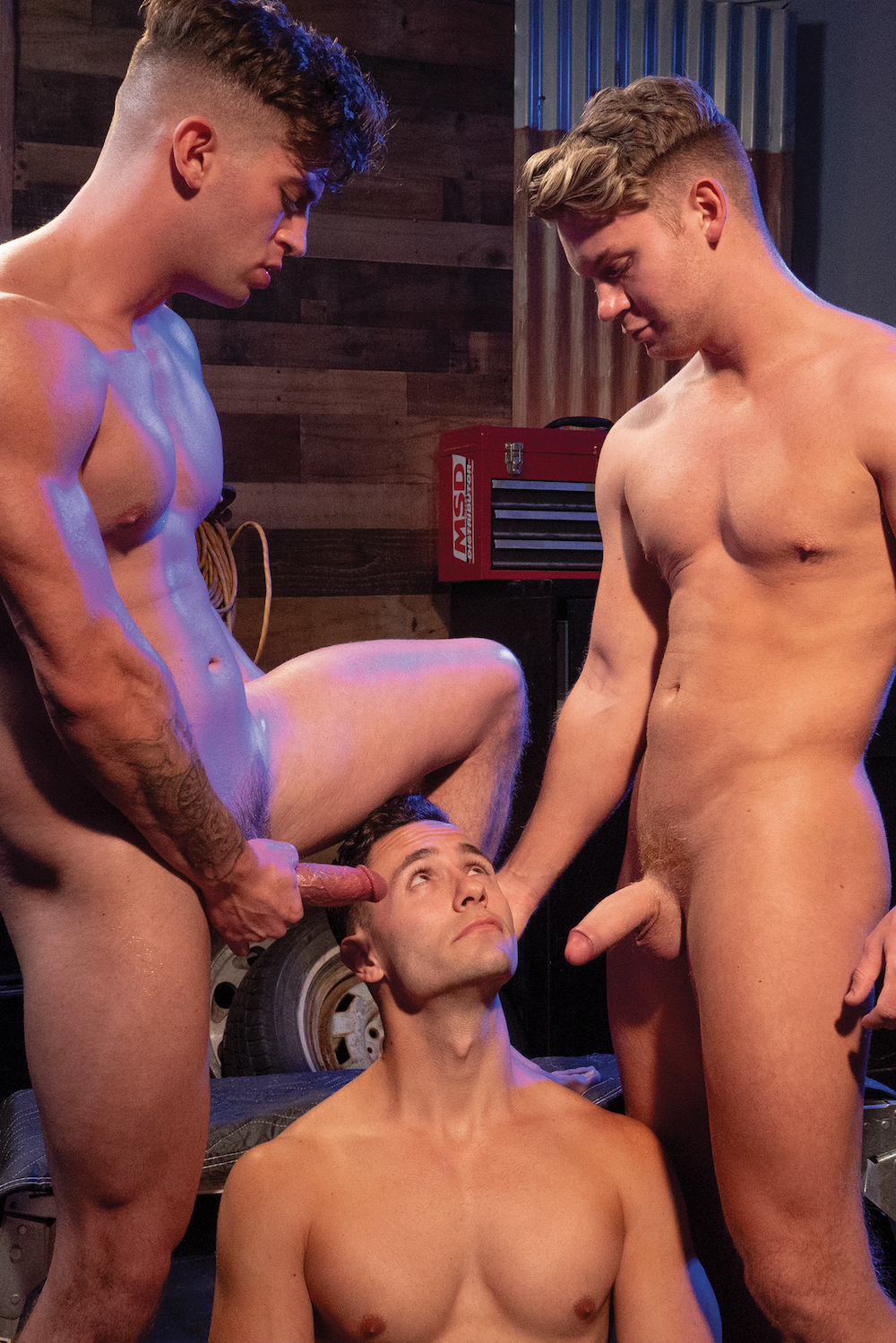 These men make the perfect arm candy! We're, of course, talking about the cast of NakedSword X Club Inferno's Fist First. For this debut collaboration between the two studios, we're getting to witness the fetish debuts of sexy stars like Falcon | NakedSword Exclusive Dean Young and recent Falcon's Endless Summer standout Oliver Marks. These two twinks are getting fucked with everything from a bareback cock to another man's fist, a dick-on-a-stick, a double-ended dildo, and even a long metal chain. Helping the duo get fucked and filled throughout the movie are hunks like fisting aficionado Devin Franco along with Trevor Brooks, Mat Wolff, and Carter Collins – who also just happens to be Oliver Marks' real-life boyfriend! It's the perfect cast of horned-up porn stars that are eager to experience some serious firsts.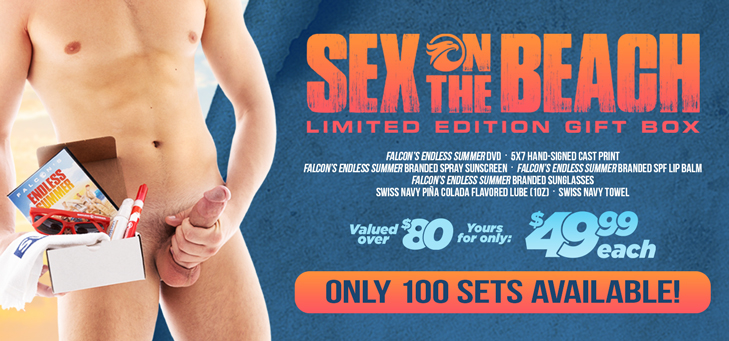 Raging Stallion Marks Friday The 13th with Behind-The-Scenes Look At 'Overdrive'
Raging Stallion has been heading full-speed into Halloween with its widely acclaimed horror-thriller Overdrive. Now, the studio is celebrating Friday the 13th with the world premiere of a brand-new featurette that takes fans behind the scenes of this cutting-edge XXX-rated slasher film. The tricks and treats continue with the RagingStallion.com debut of the film's third installment, starring Falcon | NakedSword Exclusive Beau Butler and standout stud Brogan.

Click Here to Read the Full Story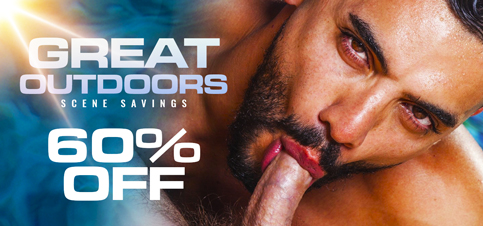 Hot Membership Site Updates Available Now!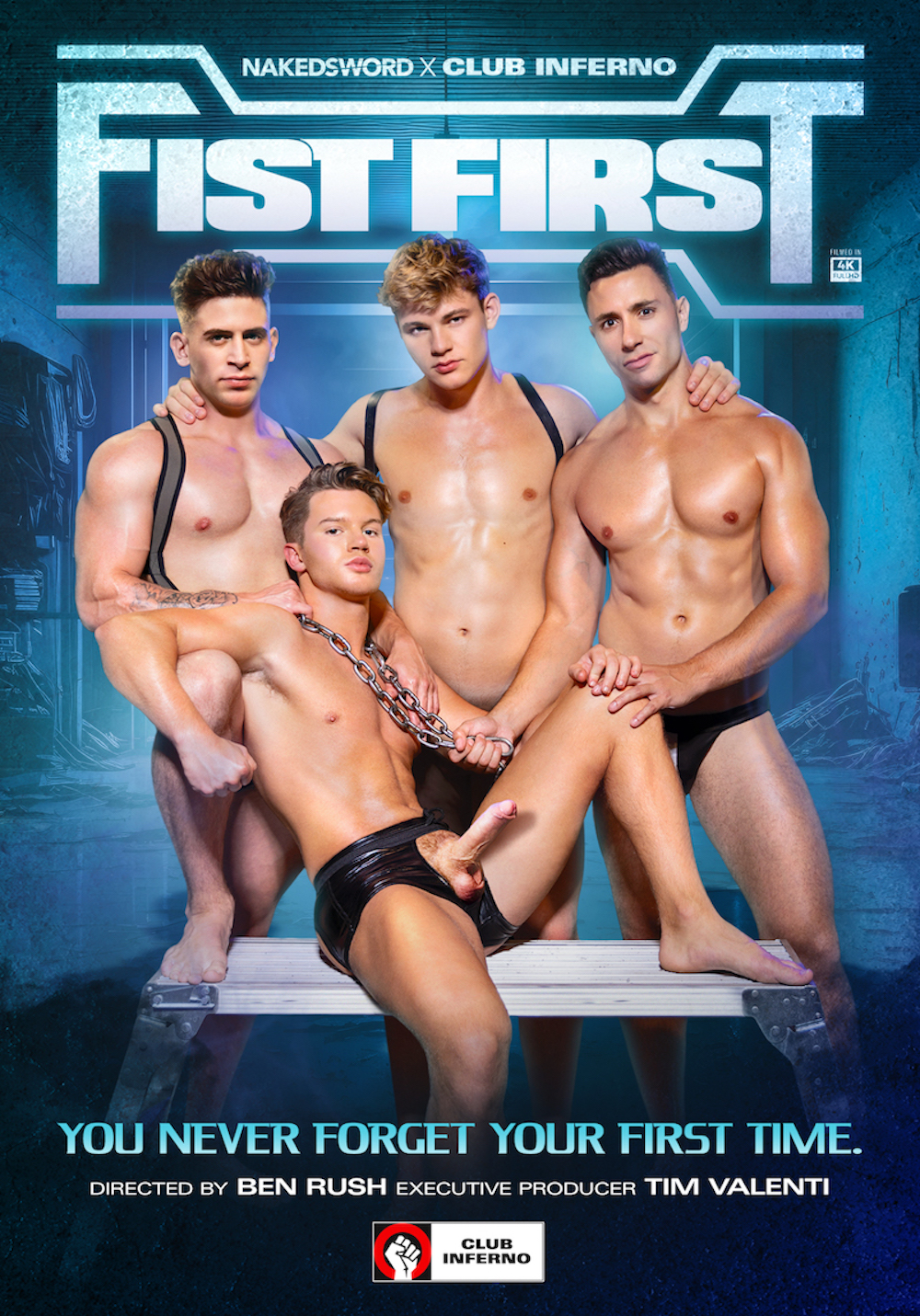 Exclusive Dean Young Makes Fisting Debut with NakedSword X Club Inferno's Fist First
You never forget your first time! In their inaugural collaborative title, NakedSword and Club Inferno are inviting fan-favorite performers to head Fist First into their first-ever on-camera fisting experiences. Directed by award-winning filmmaker and screenwriter Ben Rush, Fist First features the fisting debuts of Falcon | NakedSword Exclusive Dean Young and recent Falcon Studios standout Oliver Marks. The world premiere of the first scene, starring Young, Trevor Brooks, and Mat Wolff, is available now on both HUNTFORMEN.com and FistingInferno.com. Fans can also catch the full NakedSword X Club Inferno feature on DVD and as a digital download in the Falcon | NakedSword store.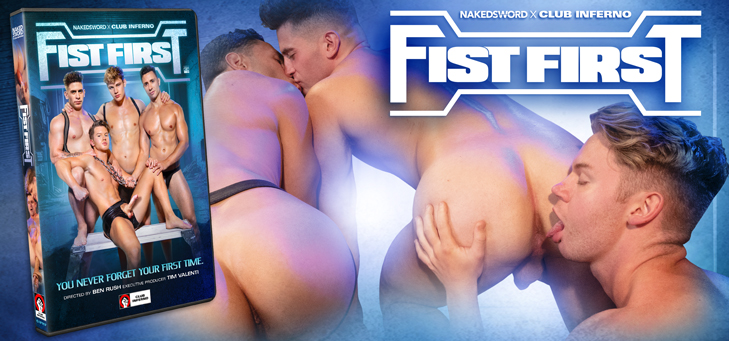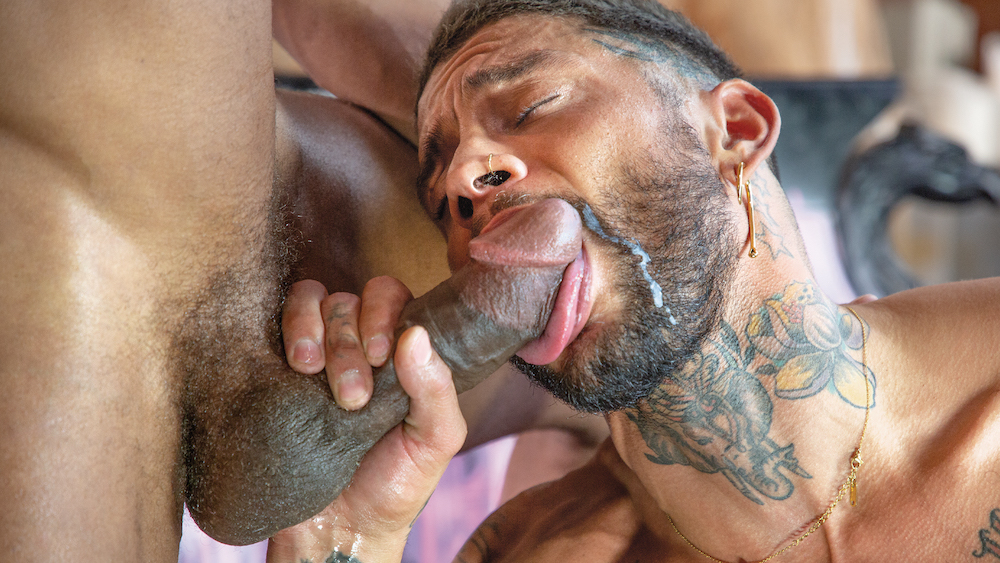 How Often Do You Practice 'The Art of Swallowing'? - When a man has been bestowed with the title of "Master Cocksucker" or "Certified Dick Fiend," he must regularly practice and show true dedication to The Art of Swallowing...
Read Full Story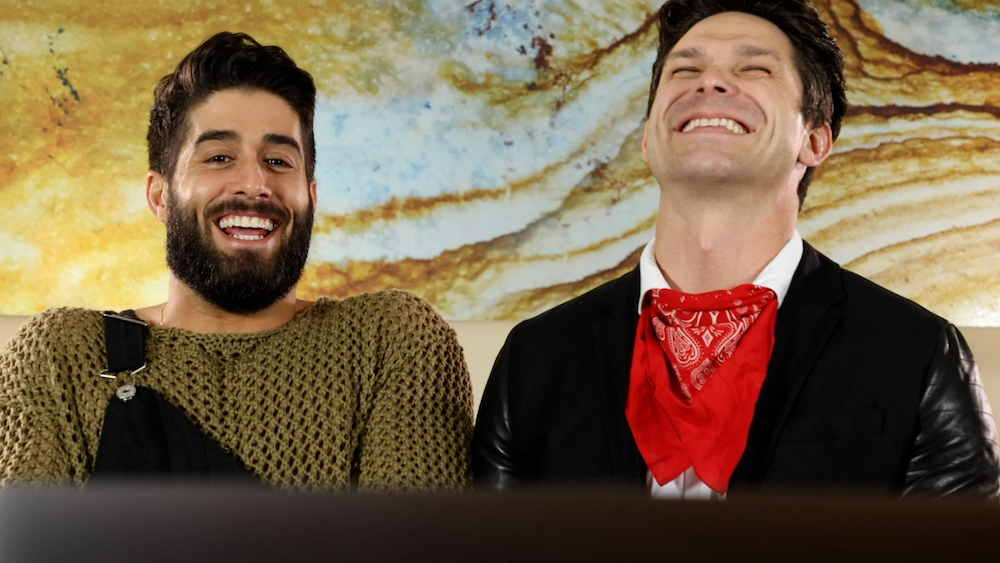 Watch Diego Sans & Devin Franco's Entire Pre-Fuck Interview for NakedSword - Ready to open up some sizzling hot Fan Male? Great, because the official YouTube channel for Falcon | NakedSword just uploaded a new clip from NakedSword Originals' Fan Male...
Read Full Story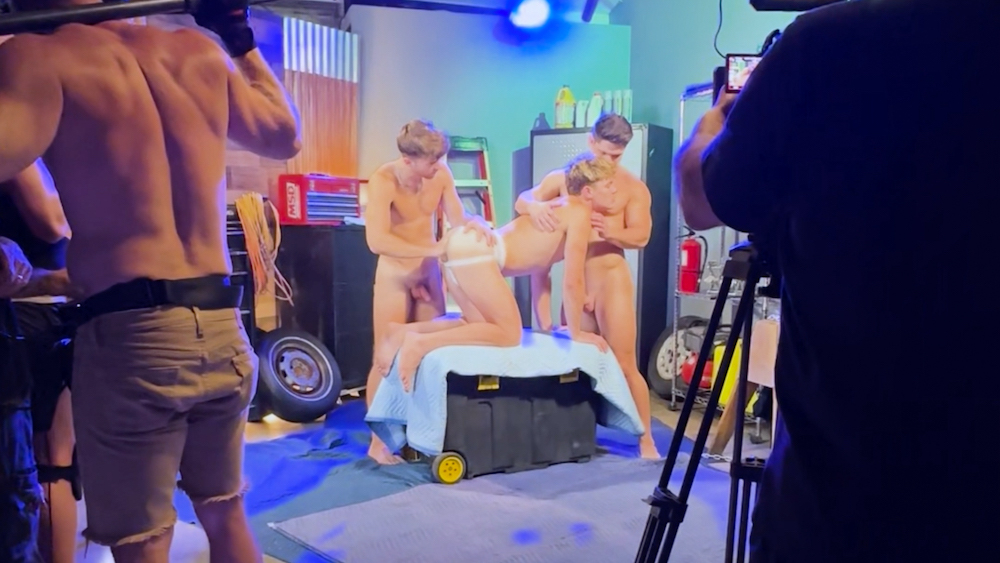 NakedSword Drops Never-Before-Seen Footage from the Set of 'Fist First' - We've already told you about Falcon | NakedSword Exclusive Dean Young showing off his kinky side in the premiere of the NakedSword X Club Inferno title Fist First, but now...
Read Full Story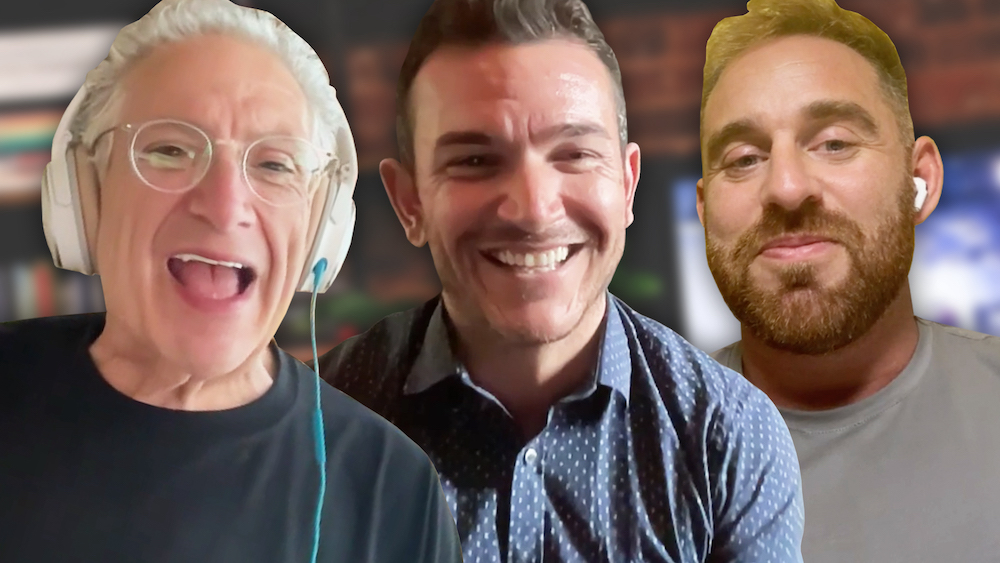 'Discretion Advised' Chats with Harvey Fierstein, 'Idol' OG Jim Verraros, & Ginger Stud Jonas Jackson - Marc MacNamara is on location with NakedSword in Scotland, John Hill is sitting in front of his new limewashed walls, and they're all ready for ...
Read Full Story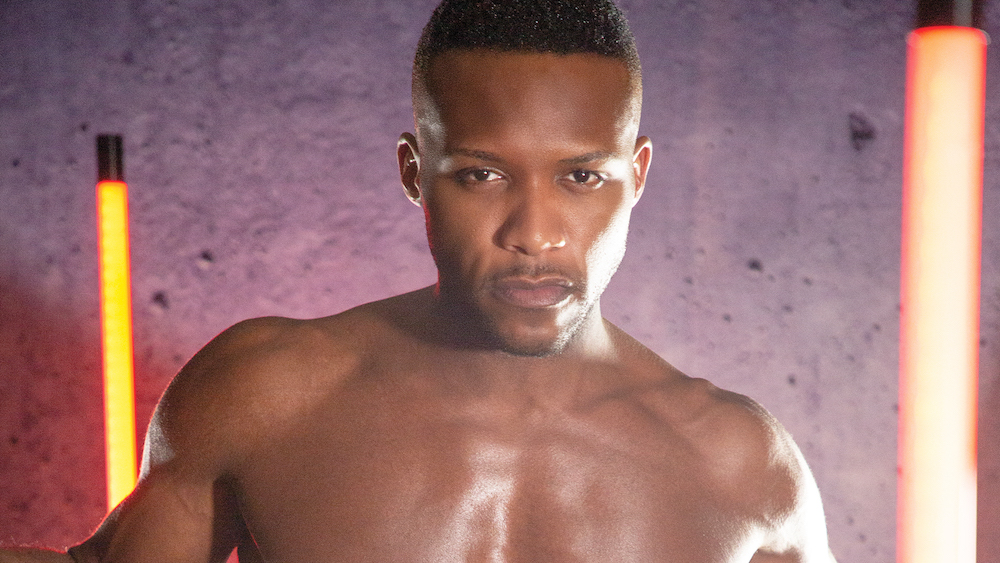 See The Official Cover Models for Your 2024 Gay Porn Wall Calendars - Believe it or not, 2024 is fast approaching! The new year is almost here and in anticipation of the big event, Falcon | NakedSword is releasing a new round of wall calendars...
Read Full Story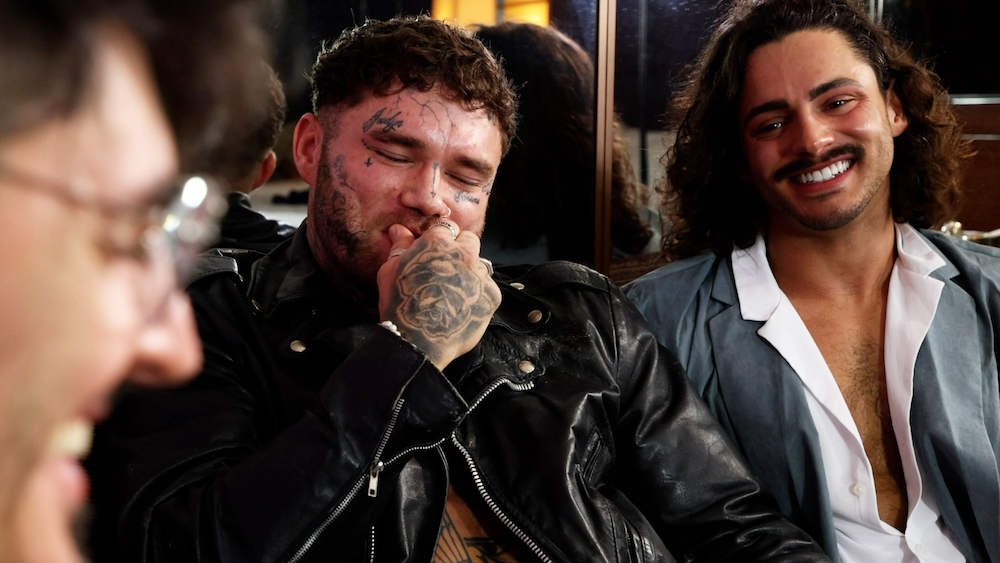 WATCH: Luca del Rey & Joel Hart Reveal It All In New Interview - A new video just dropped on the official YouTube channel for Falcon | NakedSword! For this latest upload, we're getting to watch the entire pre-fuck interview from NakedSword Originals' Fan Male...
Read Full Story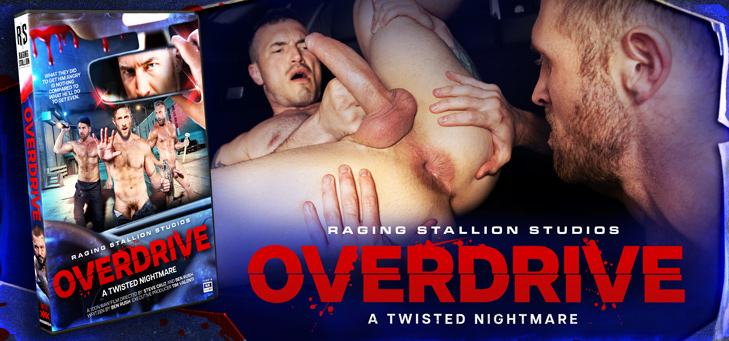 Brian Bonds, Alex Killian and Mike Monroe in Deep In the Club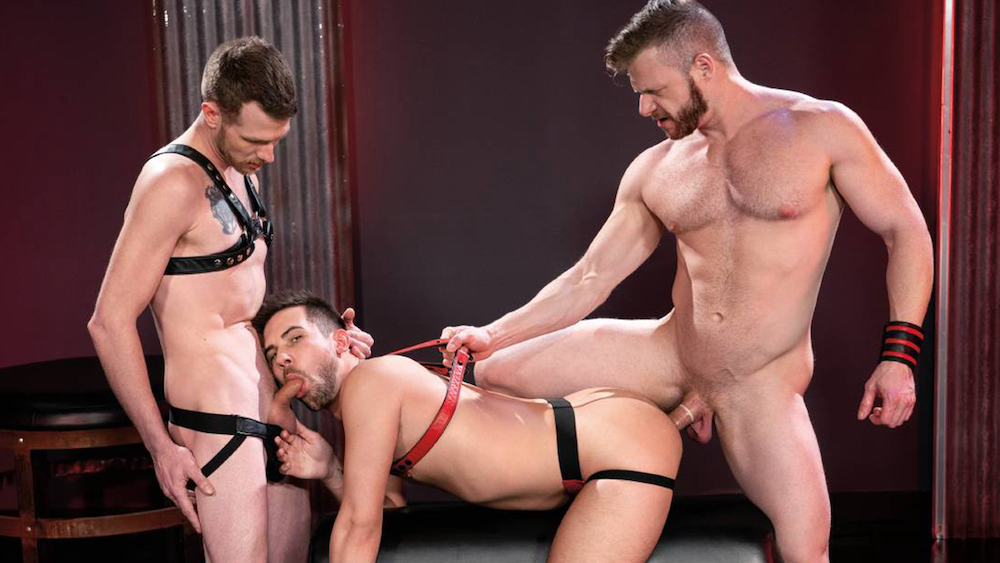 Alex Killian is rubbing his bulge in his leather jock when he notices Brian Bonds and Mike Monroe going at it. Brian motions for Alex to join them and Alex goes straight for Mike's open hole with his tongue, while Mike throats Brian's cock. Mike gets his fill of both studs' cocks in his mouth before Brian mounts up and sticks his cock in Mike's hole. Moving on to bigger things, Brian glides his thick fist deep into Mike's crack all while sucking down Alex's cock. Brian and Alex take turns busting Mike's hole out and feeding him cock until Mike spills a thick load onto his abs that Brian licks up.