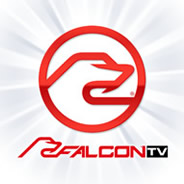 | | |
| --- | --- |
| | Check the listings in your Television Provider's Adult HD OnDemand Menu for: The Foreman's Son, The OnDemand HD Release of NakedSword Originals', The Foreman's Son starring Arad Winwin, Dakota Payne, Devin Franco, ALex Mecum & more! & more! |


| | |
| --- | --- |
| HUNT - Issue #312 | September 1, 2023 |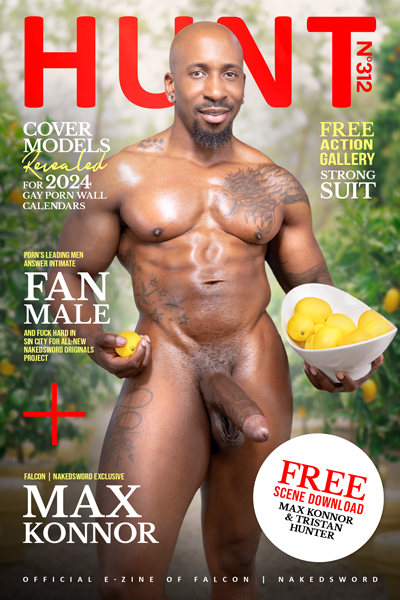 Hey HUNTers,

10-inch dicks! Industry secrets! XXX-rated wall calendars! This issue truly has it all, so let's break open this latest edition of HUNT and all of its must-see gay porn news.
Before we get to business though, we have a special announcement. We're ending the month of September with a massively oversized edition of HUNT, but until we unload that, we're taking a short publication break. So while there won't be an issue in two weeks, just know after that, we'll be back and bigger than ever with our September 29 issue!
Alright, let's get started with some Breaking News! For NakedSword Originals' newest release, your favorite porn stars are taking your questions, revealing industry secrets, and spilling all their hot thoughts in Fan Male!
Then, we're shining our Model Spotlight on Falcon | NakedSword Exclusive Max Konnor and this superstar's latest sun-drenched fuck for Hot House.
The love for our favorite A-list porn stars continues in our Special Feature where you can take a look at all the mouthwatering performers covering the official 2024 wall calendars for Falcon | NakedSword.
Scrolling over to the Free Action Gallery, it's time to take a look at the biggest dicks, fattest asses, and best-dressed studs from Raging Stallion and MENatPLAY's Strong Suit.
There are more new releases down in Studio News with the latest fisting project from Club Inferno, the official Falcon | NakedSword return of Falcon A-Team hunk Andrew Stark, and the all-new episode of the Discretion Advised podcast!
Keep reading and you'll also find some Falcon Full Movie Download Deals plus some massive , Labor Day Scene Download Deals and the Labor Day 5 Day DVD Clearance from the Falcon | NakedSword Store.
In the mood for even more content featuring HUNT cover star Max Konnor? Good, because in our Free Scene Download, the fun in the sun rages on as this hung Hot House star tops Tristan Hunter in the bareback finale of Towel Boy!
Cheers,
The HUNT Men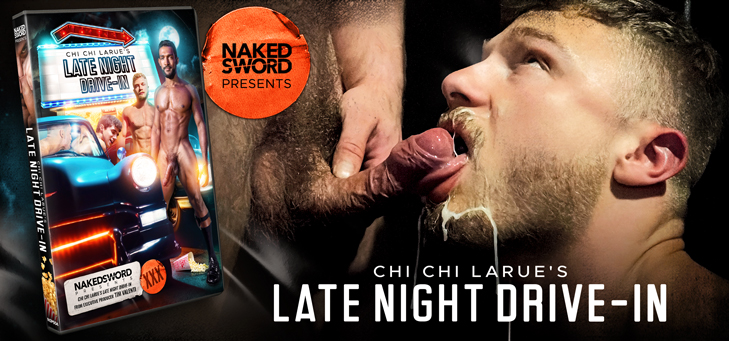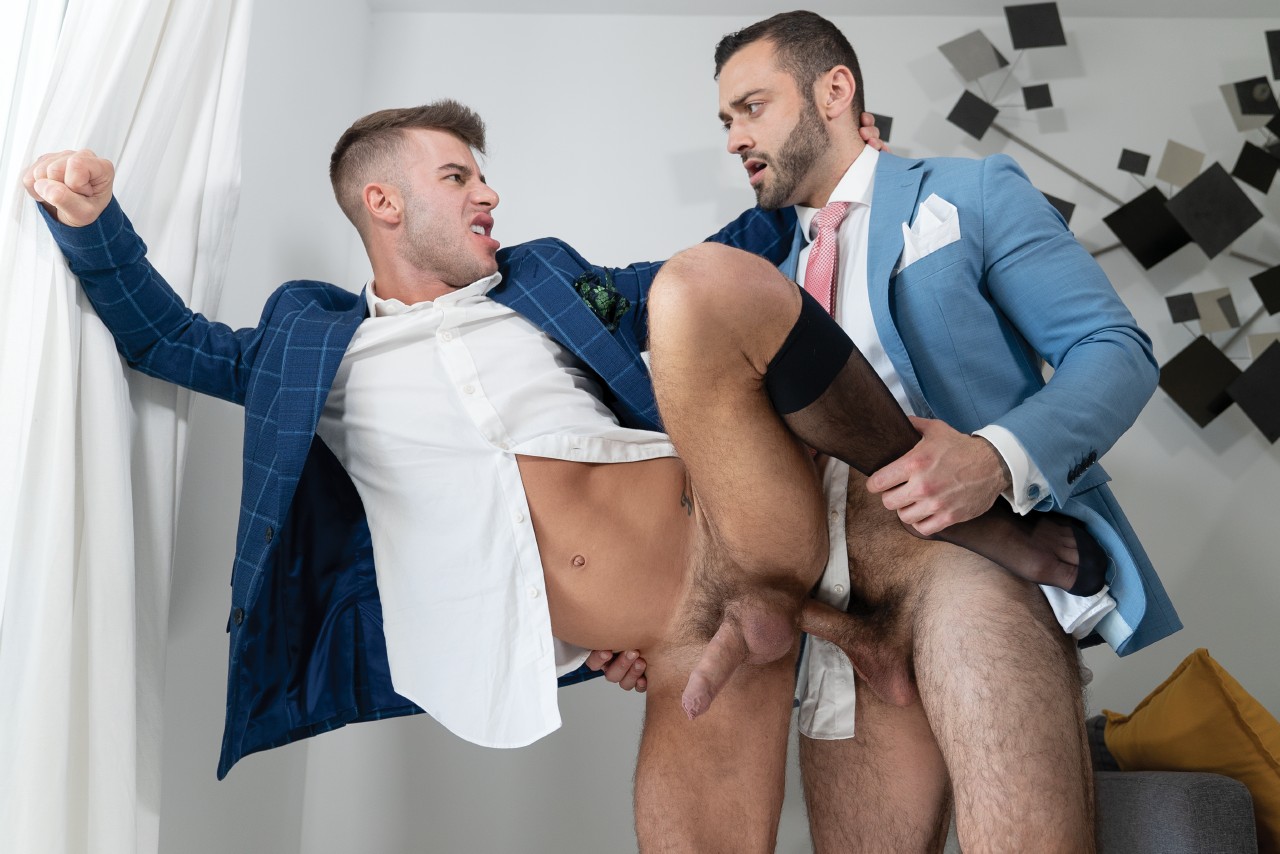 Falcon NakedSword Exclusives Beau Butler and Drew Valentino know exactly how to strike a balance between business and pleasure, especially in this hot and hairy collaboration between Raging Stallion Studios and MENatPLAY. When Beau and Drew visit sunny Southern Spain to interview for the same gig at Pinstripe Realty Worldwide, it's every man for himself as they fuck their way through a hierarchy of hiring managers, including European stud Pol Prince, top-earning realtor Manuel Reyes and successful hottie Allen King. Mix in hunky real estate mogul Zac Johnson and an executive group bang among Sir Peter, Dani Robles, Babylon Prince and Zac, and you've got an insider's look at every opening on the market. So, get your resume ready, and pull out your finest clothes. Hot properties are our Strong Suit.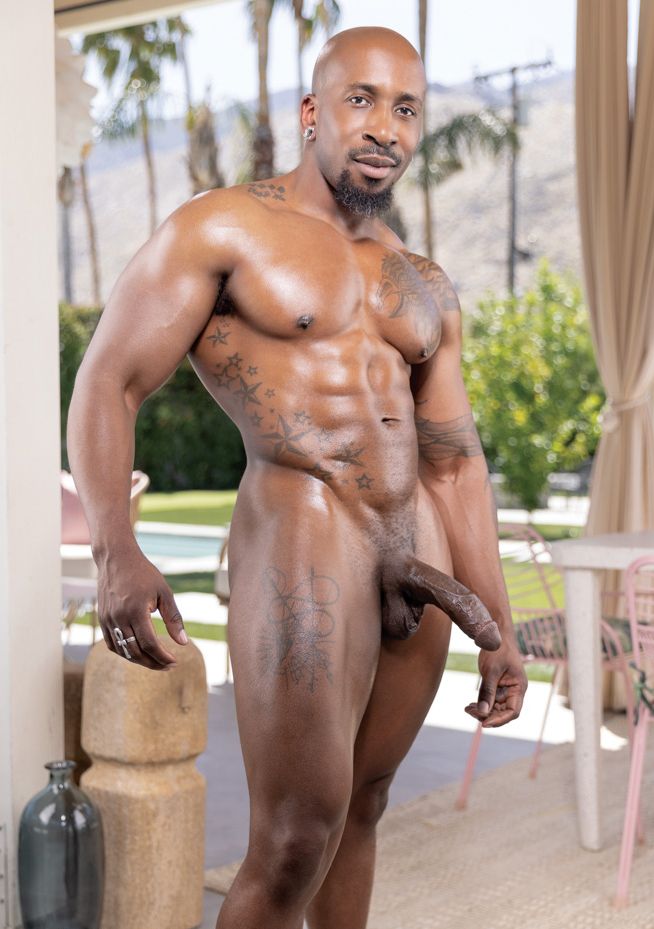 Award-winning superstar Max Konnor is back on the cover of HUNT! Not only that, this Falcon | NakedSword exclusive is also back at Hot House with a brand new scene for Make It Last – the second sun-soaked film from the "Falcon's Endless Summer" season-long event. In this just-released scene, Max can be seen lounging poolside with his cock out as he enjoys some serious relaxation and ejaculation. You can catch that scene right now on FalconStudios.com and if you're craving even more content from this muscle hunk's ten inches, be sure to check out NakedSword Originals' Release Room and The Swords. And if you want to be a true Max Konnor stan, go ahead and watch Reign and Adrian Hart's scene from Falcon Studios' Men's Briefs – aka the scene that won Max a 2023 GayVN Award for Best Director! So much content and so little time!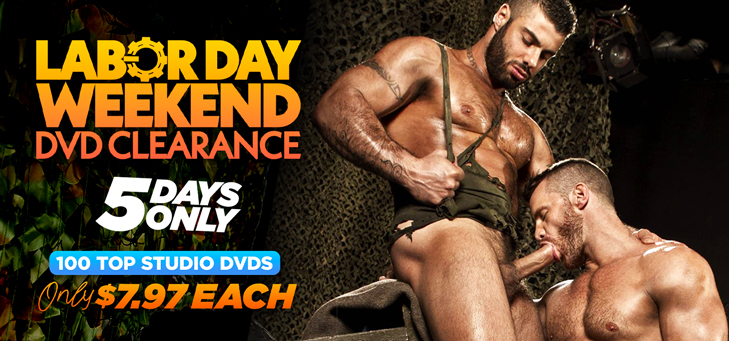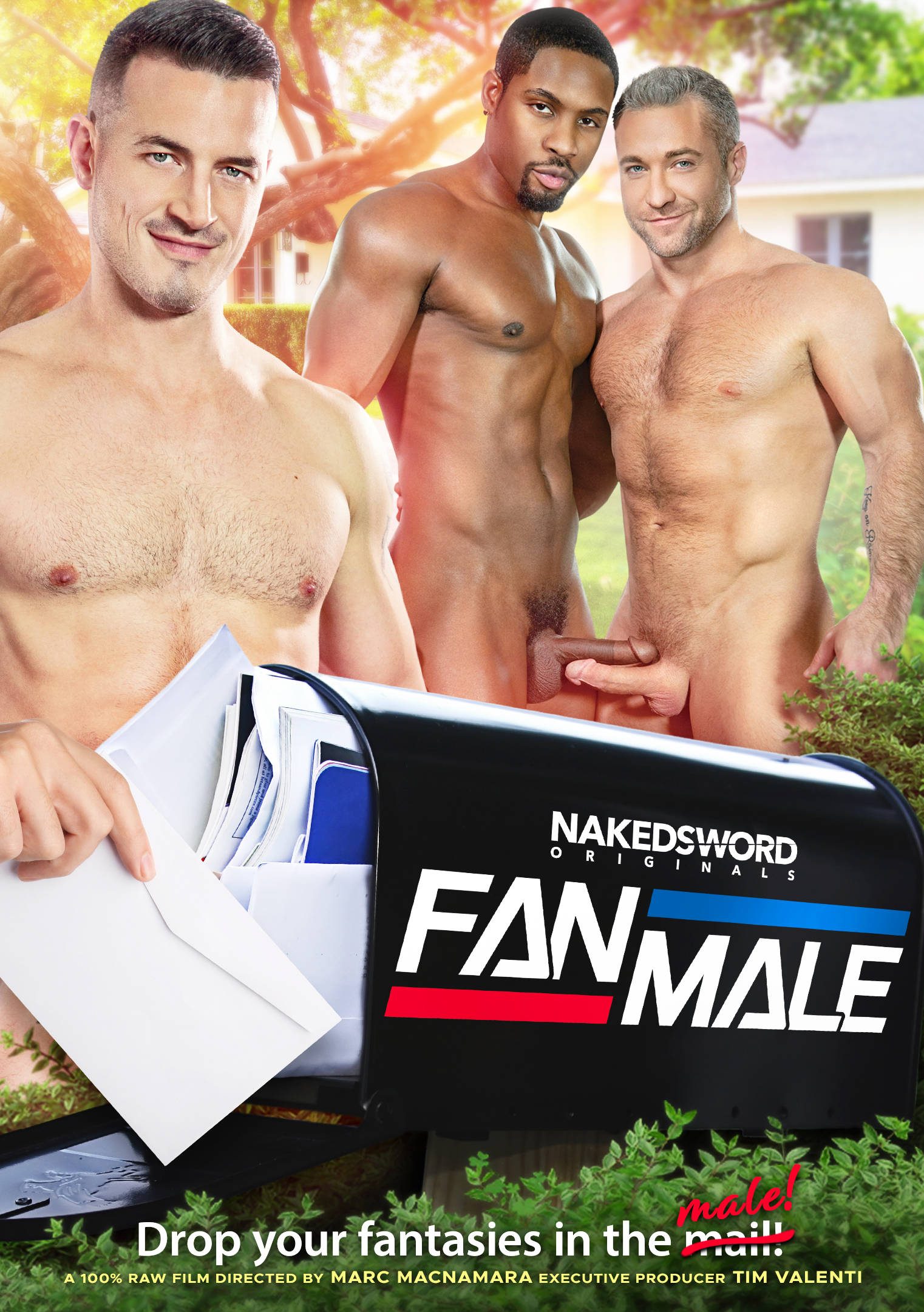 Porn's Leading Men Answer Intimate Fan Male and Fuck Hard in Sin City
Falcon | NakedSword is continuing its successful relationship with Beau Butler, one of the biggest names in gay porn. Today, Falcon | NakedSword CEO and President Tim Valenti announced that the standout superstar, who originally signed with the studio in early 2021, will be reupping his contract with the studio group. Under the agreement, the award-winning performer will appear exclusively in a series of major titles for Falcon Studios, NakedSword Originals, Raging Stallion, and other Falcon | NakedSword studios. His newest scene – the fourth episode of the Raging Stallion and MENatPLAY collaboration Strong Suit – makes its RagingStallion.com premiere this week.

Click Here to Read the Full Story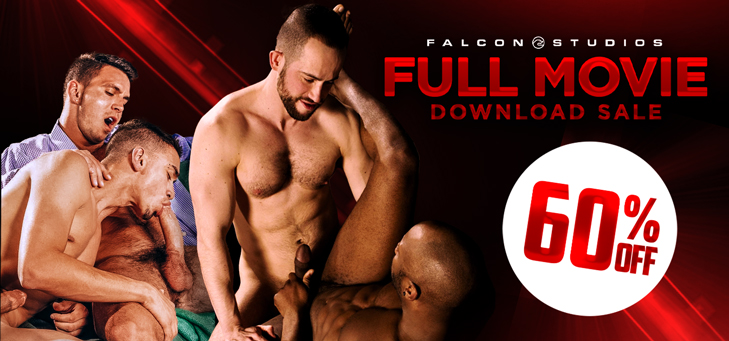 Hot Membership Site Updates Available Now!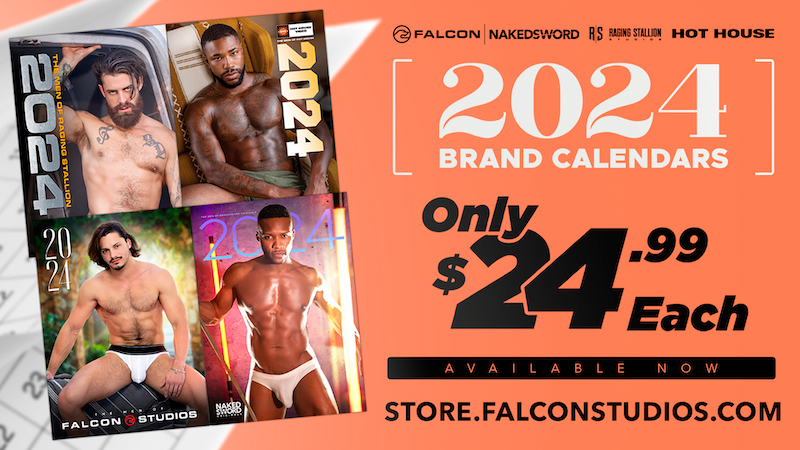 See The Official Cover Models for These 2024 Gay Porn Wall Calendars
Believe it or not, 2024 is fast approaching! The new year is almost here and in anticipation of the big event, Falcon | NakedSword is releasing a new round of wall calendars featuring some of our favorite gay porn stars from Falcon Studios, NakedSword Originals, Raging Stallion Studios, and Hot House Video.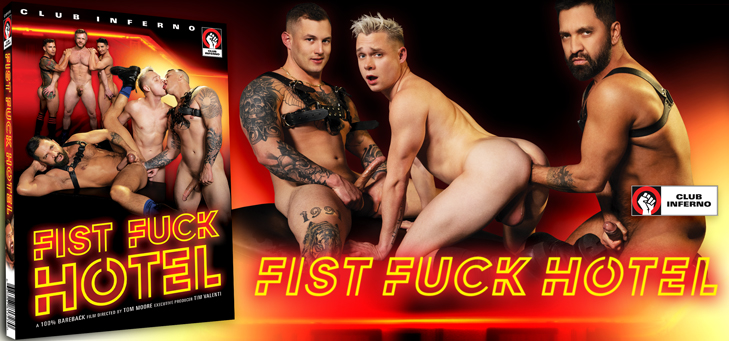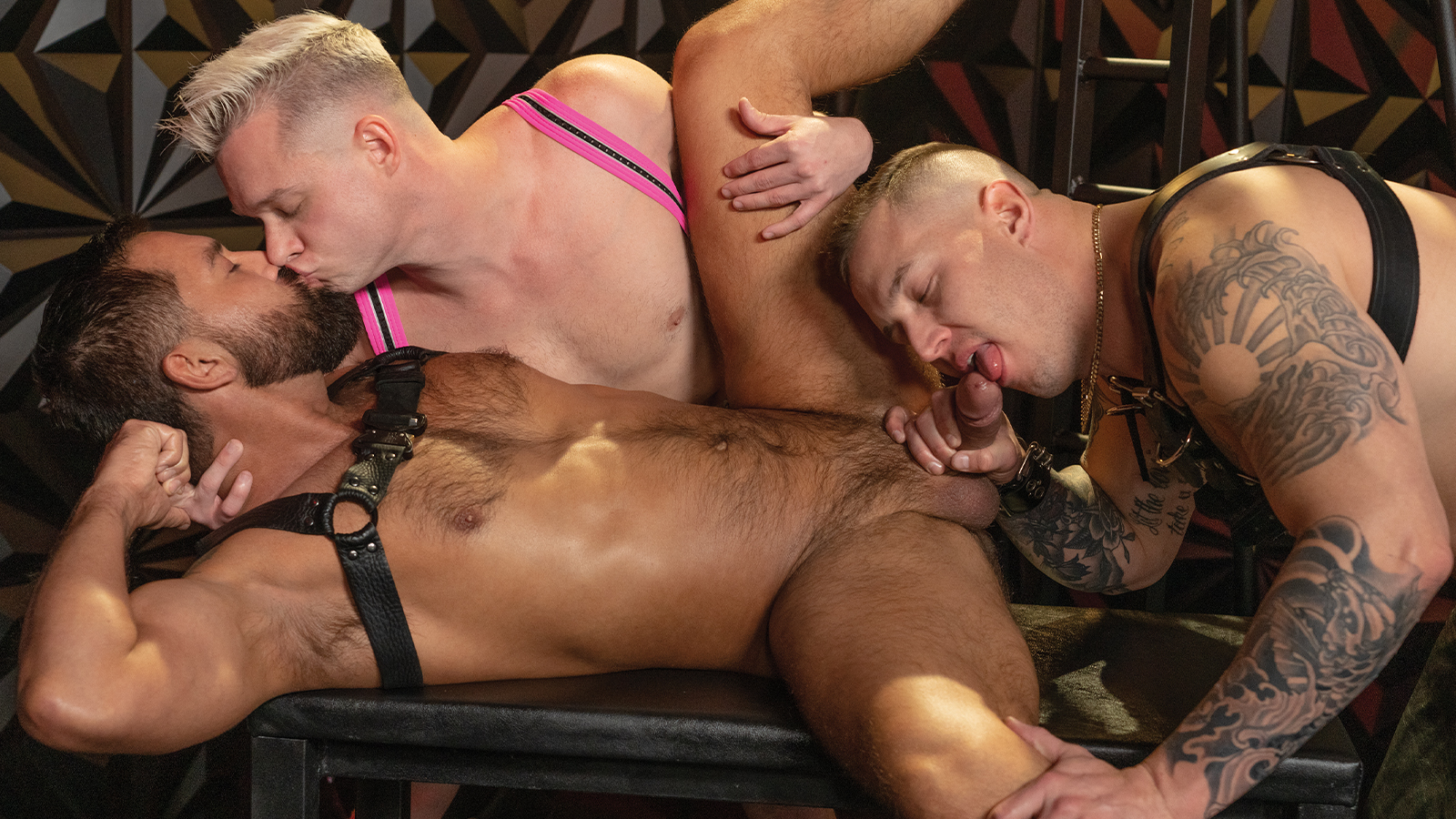 You're Invited to a Very Special Overnight at the 'Fist Fuck Hotel' - The gaping guests of the Fist Fuck Hotel know exactly what to expect when checking into Club Inferno's hottest fuck spot. With each room designed...
Read Full Story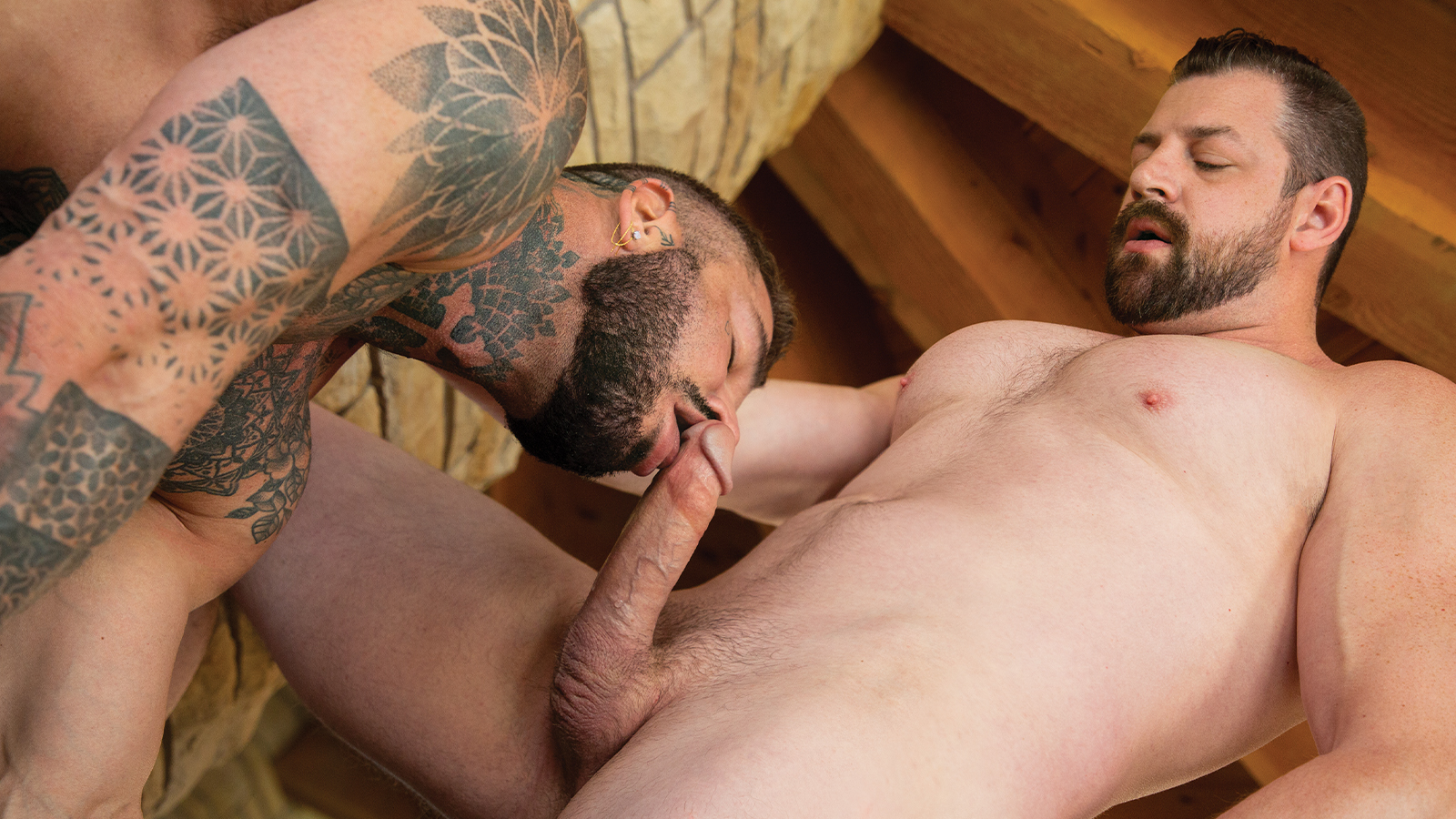 Watch the Epic Cumback of Superstar Andrew Stark - Industry icon Andrew Stark is officially back in action thanks to the jaw-dropping finale of The Swords: Final Cut! Beginning today, fans around the world can visit HUNTFORMEN...
Read Full Story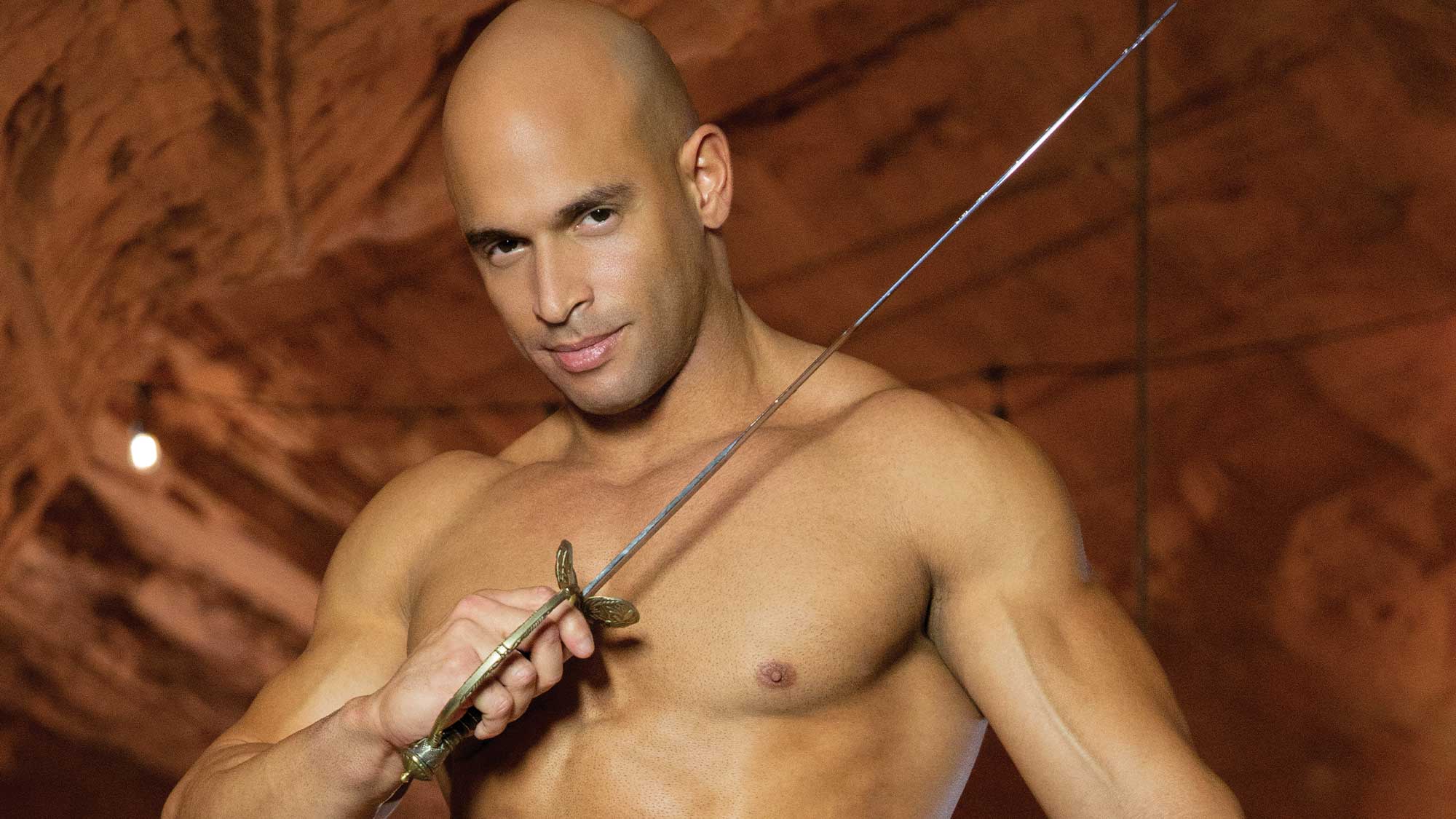 WATCH: Sean Zevran Reveals Favorite Position & Love of Glory Holes - Your favorite daddies are back and ready to talk all about their favorite things! Yep, it's all about John Hill and Marc MacNamara for this latest episode of Discretion Advised...
Read Full Story



Max Konnor & Tristan Hunter from Towel Boy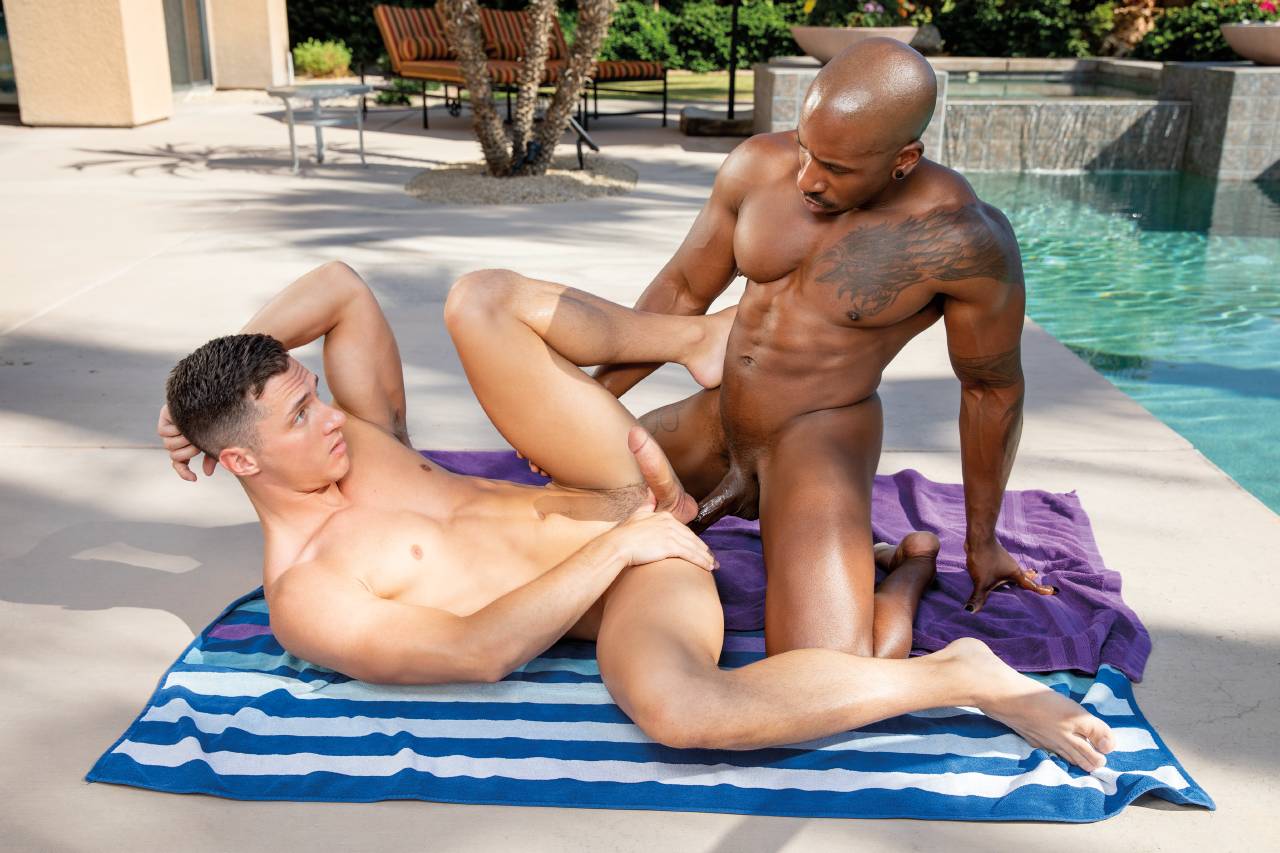 Max Konnor is getting home from a long day at work when he finds his partner Tristan Hunter, enjoying a swim in their pool. Eager to help his man relax from the busy day, Tristan offers to suck Max's cock poolside. Max agrees and Tristan fills his mouth with Max's massive member. Tristan satisfies his oral fixation as he makes his way from Max's cock to his hole. After receiving his rimming, Max returns the favor tongue-fucking Tristan's ass. Bent over the pool, Tristan spreads his ass and takes Max's entire cock deep in his ass bareback. From doggy-style to missionary, Max stretches out Tristan's tight ass, pleasuring him with every inch. The poolside pounding continues until Tristan erupts with a hefty load that covers his abs. Max pulls out and shoots his cum all over Tristan's satisfied hole.