| | |
| --- | --- |
| HUNT - Issue #311 | August 18, 2023 |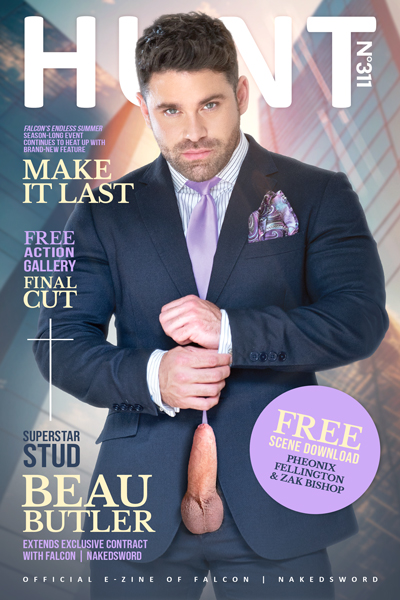 Hey HUNTers,

Are you ready for a brand new issue of HUNT? We hope so because we're about to unpack and unload all the latest gay porn news, clips, and pics from Falcon Studios, NakedSword Originals, Hot House, and Raging Stallion!
First, we've got some Breaking News about superstar stud Beau Butler extending his exclusive contract with Falcon | NakedSword!
Our infatuation with Beau continues in our Model Spotlight where you can get a look at all his recent hookups – including his just-released scene for Raging Stallion and MENatPLAY.
Scrolling over to the Special Feature, you better be prepared to Make It Last, because we're heading to Southern California for the latest release from the sun-soaked fuckers at Hot House.
Then, with this issue's Free Action Gallery, you can satisfy your craving for superstars like Falcon | NakedSword Exclusive Cole Connor, Andrew Stark, and the rest of the men from NakedSword Originals' Final Cut.
On top of all that, we've got some major new releases down in Studio News. There, you can see footage from upcoming scenes of Raging Stallion and MENatPLAY's Strong Suit, NakedSword Originals' Coming In Hot, the latest episode of Discretion Advised, and the finale threesome to Falcon's Endless Summer!
Speaking of summer – it's officially summertime in the Falcon | NakedSword store and that means we're linking you to some sexy seasonal savings like Summer New Release DVD Deals, Summer New Scene Savings, and Summer Big Dick DVD Savings.
If all the sun-drenched action from Falcon's Endless Summer and Make It Last got you in the mood for even more SoCal hookups, then make your way over to our Free Scene Download featuring Pheonix Fellington and Zak Bishop's raw fuck from Palm Springs Day Pass!
Happy Jacking,
The HUNT Men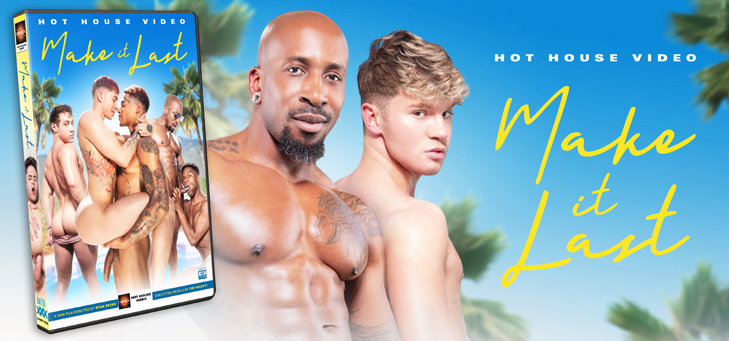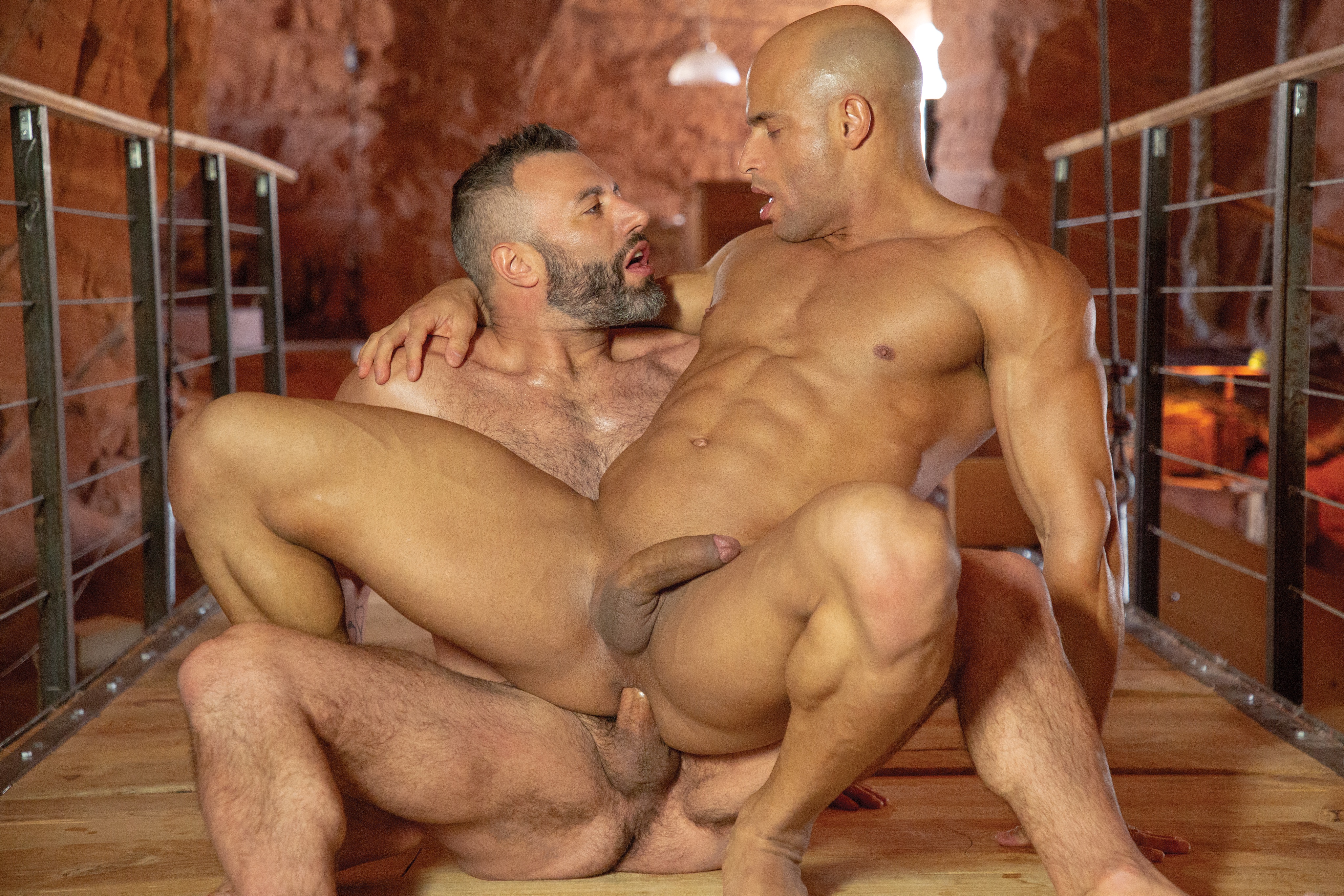 The ultimate showdown between good and evil is at the center of The Swords: Final Cut, a high-octane thrill-ride that pushes the physical limits and sexual boundaries of an all-star cast including Exclusive Cole Connor, Reese Rideout, Sean Xavier, Roman Todd, Danny Starr, Sage Roux, Sean Zevran, and the return of super stud Andrew Stark. In this final installment of the multi-part saga, the agents are forced into hiding deep inside a desolate desert cave when their real identities become dangerously public. It's not long until their hideout is discovered, and a sinister plan to eliminate them is set into motion. Will The Swords endure their deadliest mission yet? If there's even a chance, it'll take everything they've got — and perhaps a secret, game-changing weapon from the past — to survive another day.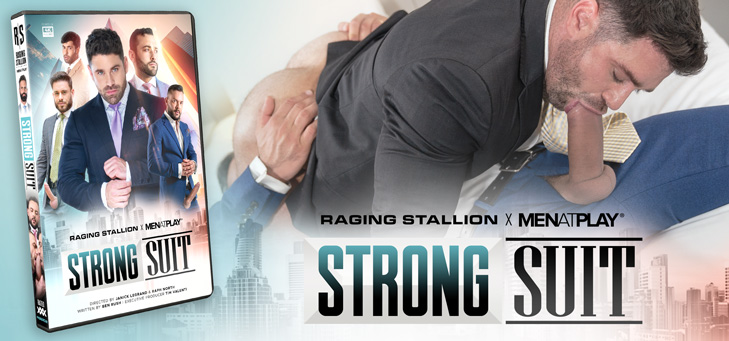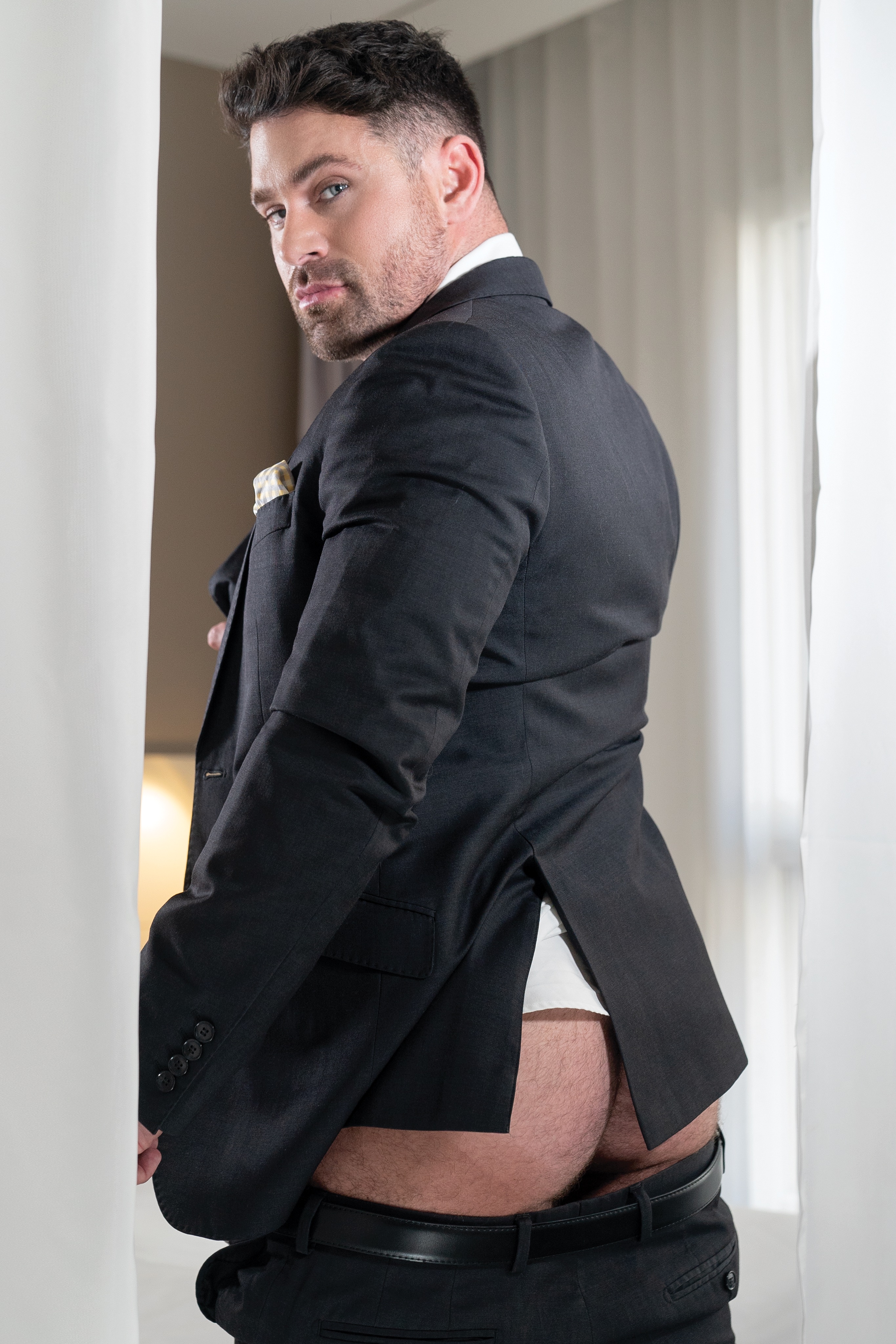 It's definitely no secret that ever since his big debut with Raging Stallion in 2021's SHOW HARD, we've been hardcore crushing on Falcon | NakedSword Exclusive Beau Butler. I mean, what's not to love? Over the past few years, Beau has done nothing except star in our favorite bareback titles and snatch trophies at the industry's biggest award shows. Most recently, this muscle hunk has appeared in major projects like Falcon LIVE: Get 2 It, Coming in Hot, Take Off, and in two different scenes for the new Raging Stallion and MENatPLAY collaboration, Strong Suit. This year also saw him snatching the honor of Most Accomplished International Pornstar at the Grabby Awards Europe and just last month, he made his comeback on the Discretion Advised podcast where he discussed his internet-breaking group fuck, Blame it on Rio: Beau's First Gangbang. It's Beau's world and we're just living in it!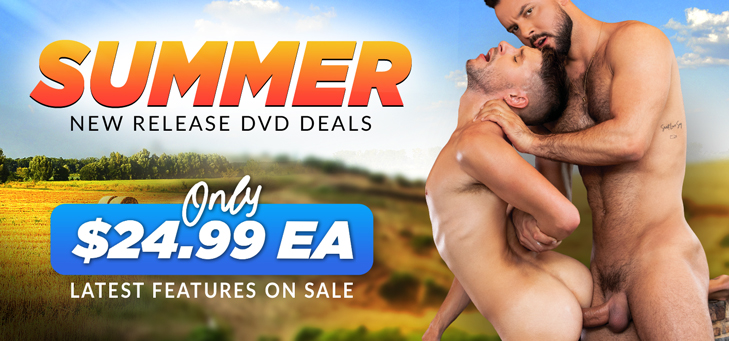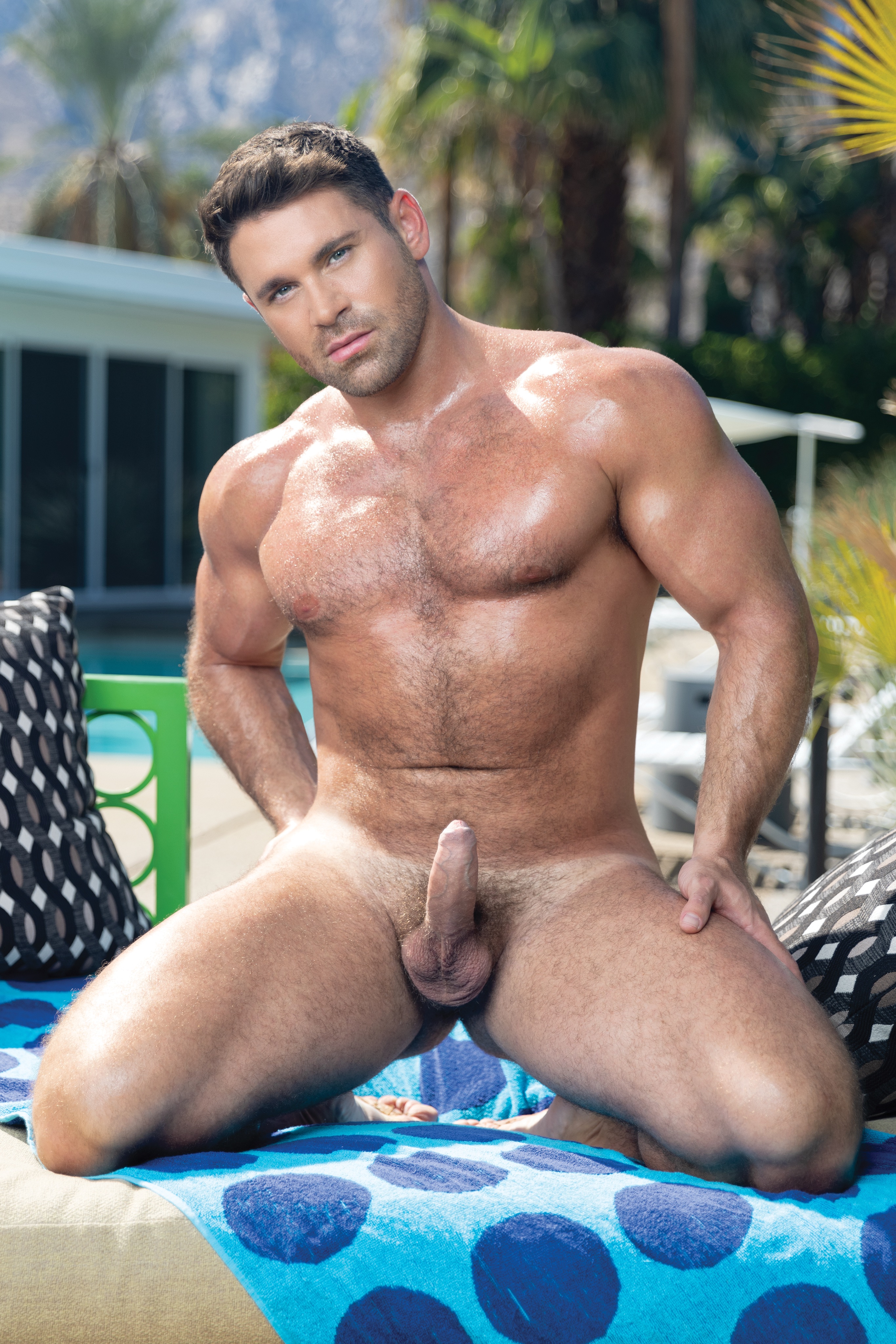 Superstar Stud Beau Butler Extends Exclusive Contract With Falcon | NakedSword
Falcon | NakedSword is continuing its successful relationship with Beau Butler, one of the biggest names in gay porn. Today, Falcon | NakedSword CEO and President Tim Valenti announced that the standout superstar, who originally signed with the studio in early 2021, will be reupping his contract with the studio group. Under the agreement, the award-winning performer will appear exclusively in a series of major titles for Falcon Studios, NakedSword Originals, Raging Stallion, and other Falcon | NakedSword studios. His newest scene – the fourth episode of the Raging Stallion and MENatPLAY collaboration Strong Suit – makes its RagingStallion.com premiere this week.

Click Here to Read the Full Story








Hot Membership Site Updates Available Now!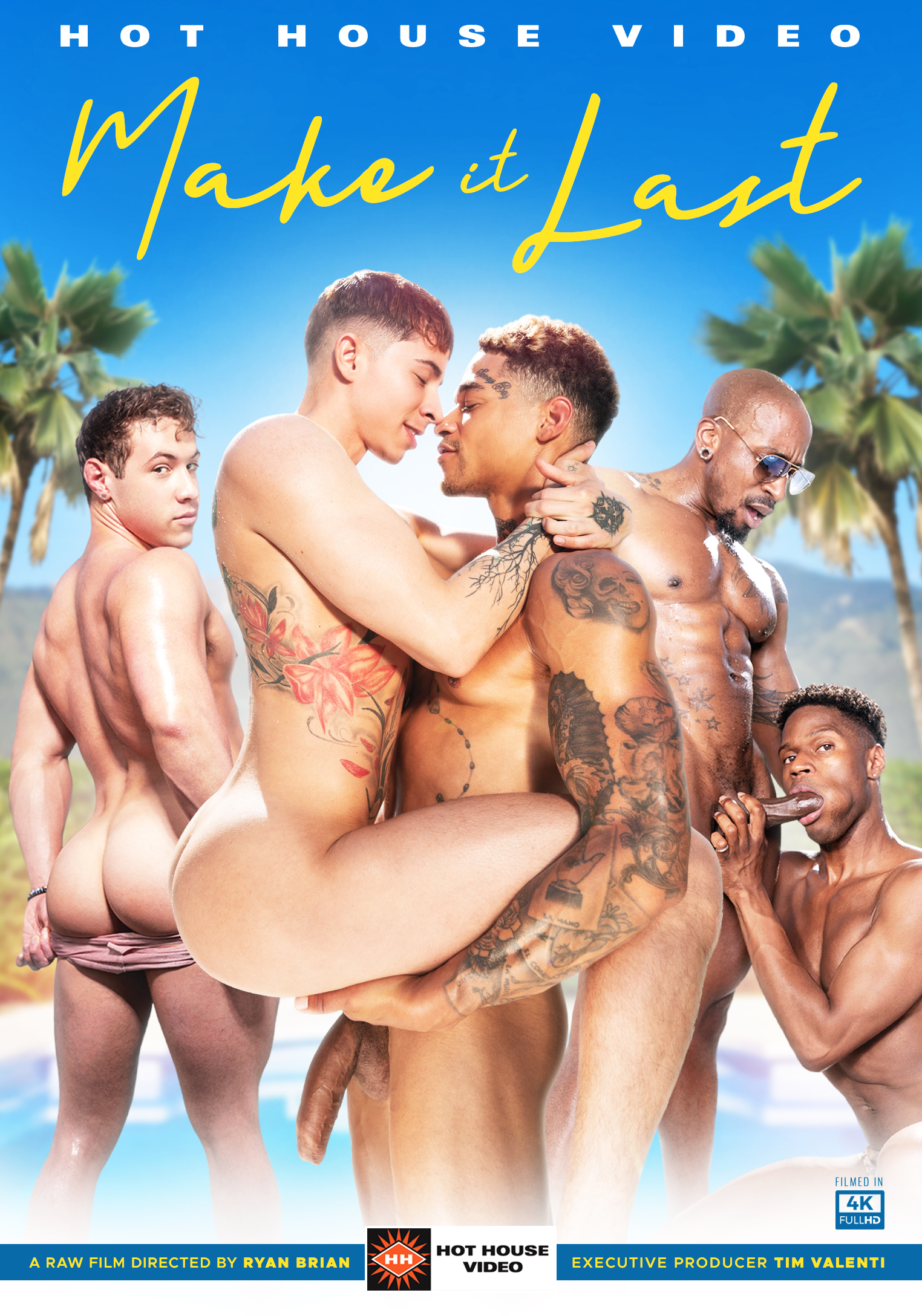 Falcon's Endless Summer Season-Long Event Continues With Make It Last
Fresh off the finale of Falcon's Endless Summer, FalconStudios.com is keeping its promise to extend the sunny season with the premiere of Hot House's Make It Last. From director Ryan Brian, this second movie in the "Falcon's Endless Summer" event continues Falcon Studios' love for sun-soaked sex as a pack of ten scorching hot studs head to Southern California to unwind and unload. Featuring Falcon | NakedSword Exclusive Max Konnor and Isaiah Taye, the premier episode of Make It Last is out now on FalconStudios.com. Fans can also catch the entire movie on DVD and as a digital download in the Falcon | NakedSword store.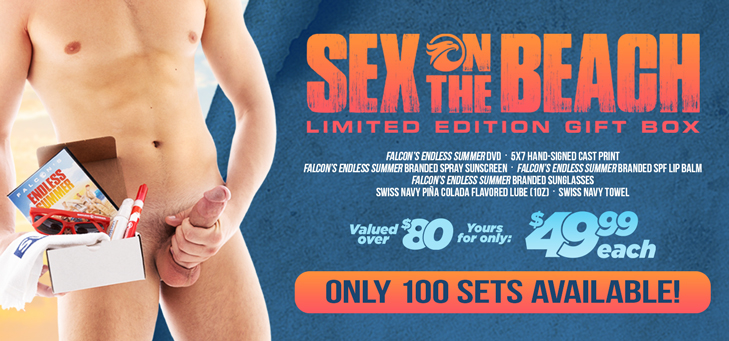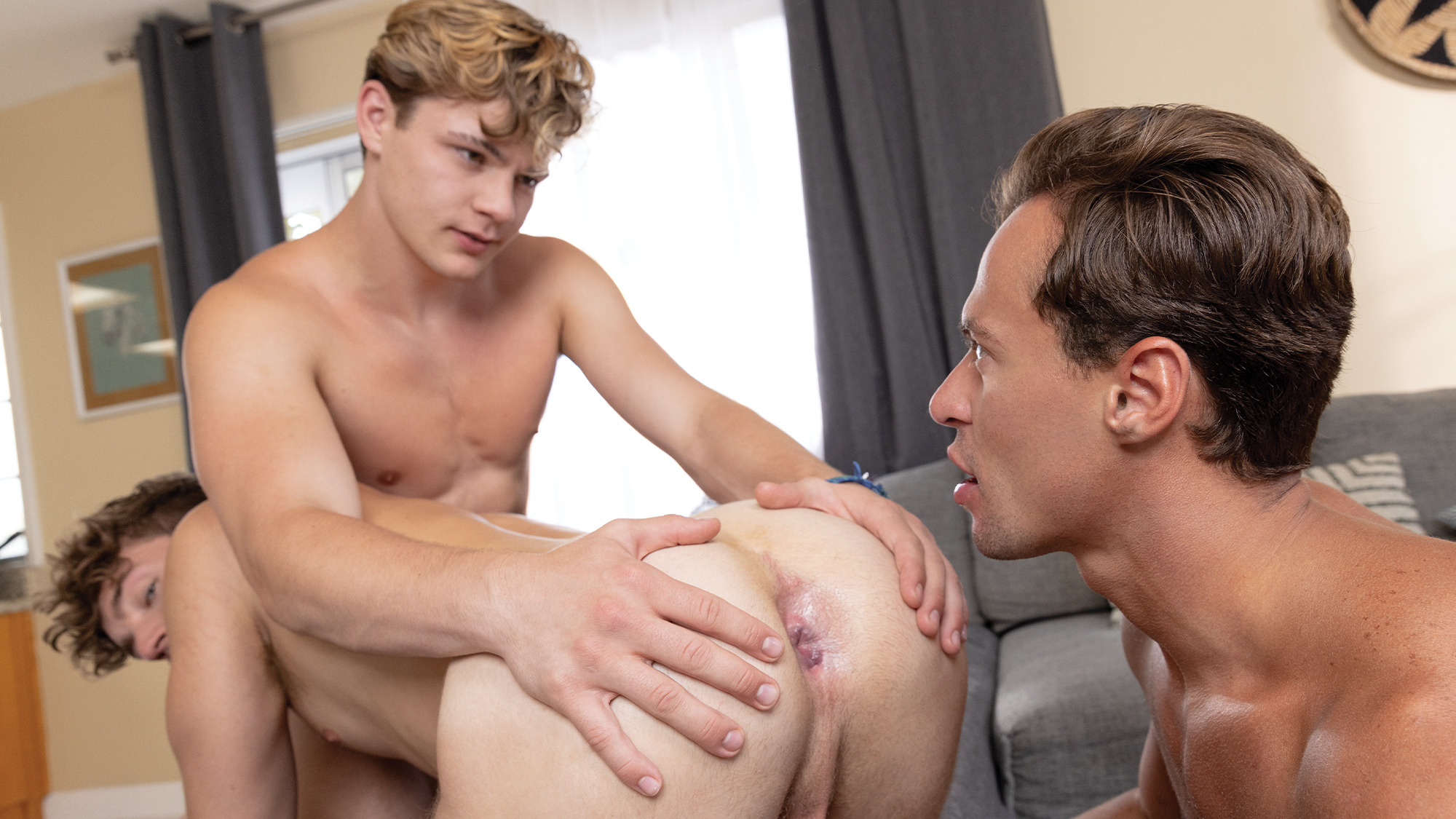 Oliver Marks, Carter Collins & Matheuz Henk Turn Up The Heat In New Threesome & Music Video - Just when you thought the summer couldn't get any hotter, Falcon's Endless Summer is turning up the heat thanks to the mega-movie's blazing finale...
Read Full Story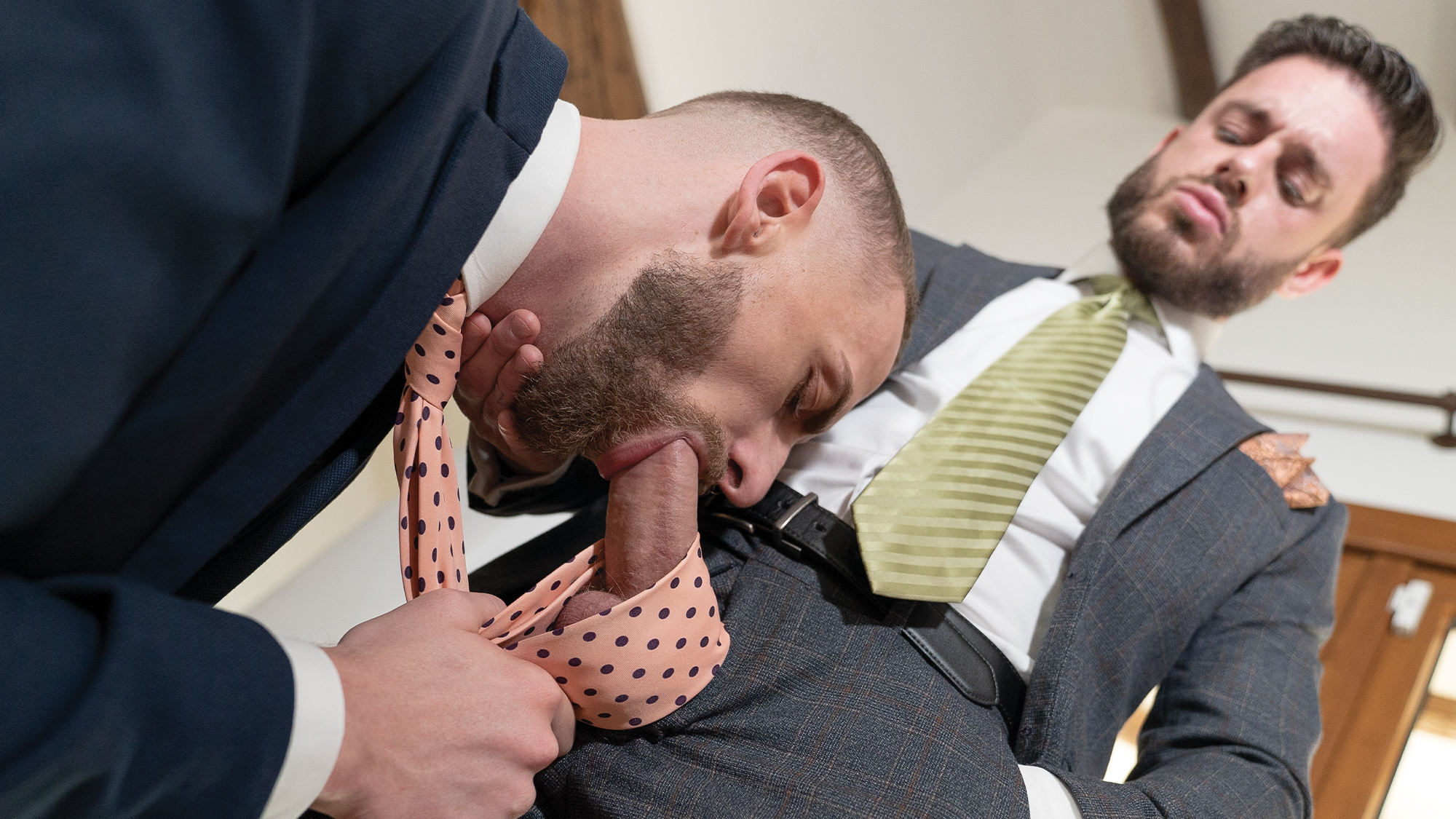 Raging Stallion & MENatPLAY Deliver Dapper Dick Down in Premier Collaboration - Falcon | NakedSword Exclusives Beau Butler and Drew Valentino know exactly how to strike a balance between business and pleasure, especially in Strong Suit – the hot and hairy...
Read Full Story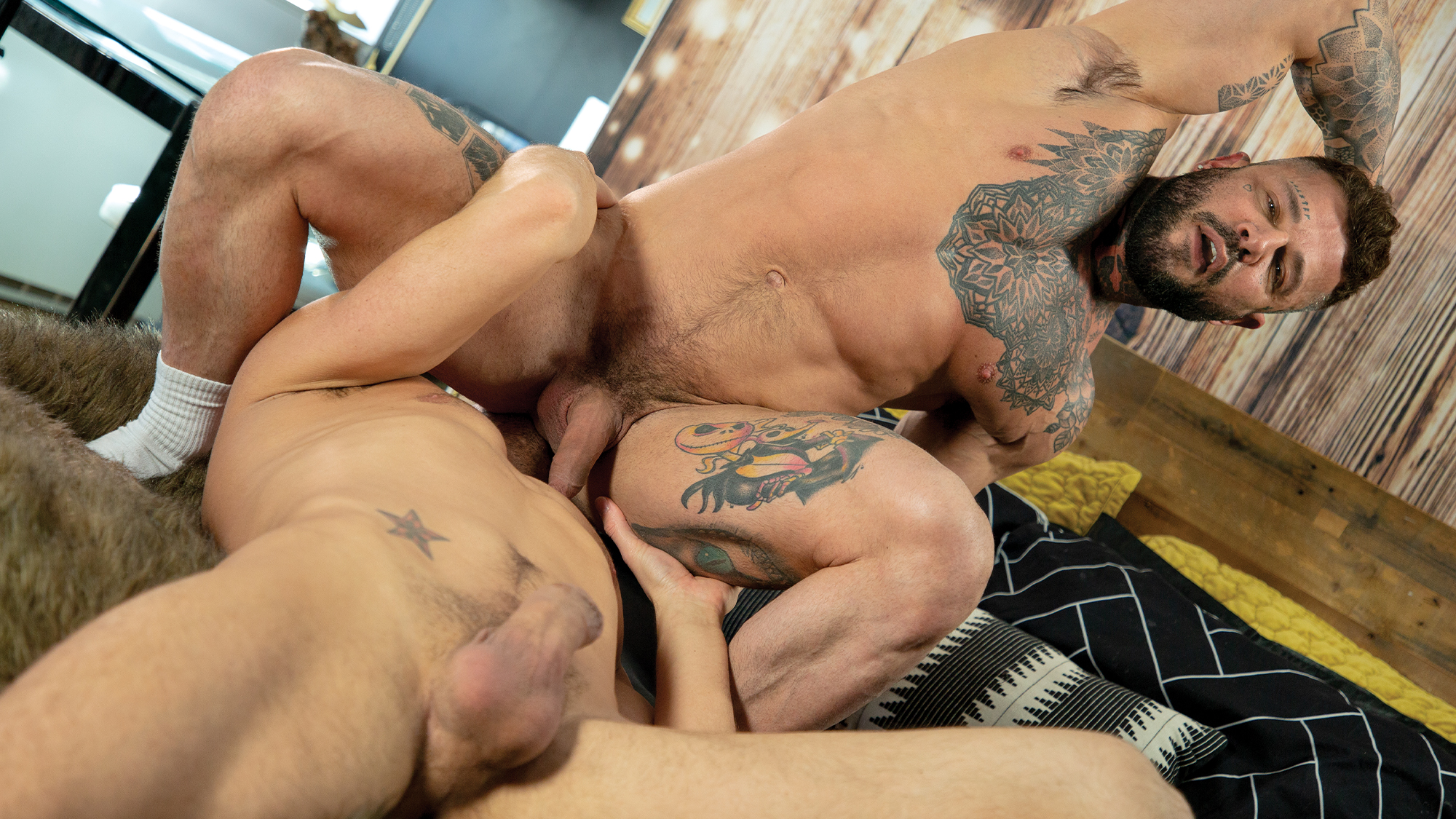 These Fiery Hookups Are 'Coming In Hot' - Dicks? Out. Mouths? Open. Holes? Spread. Your favorite porn stars are Coming in Hot and aching to pound each other out in this latest collection of sizzling hot hookups from NakedSword Originals...
Read Full Story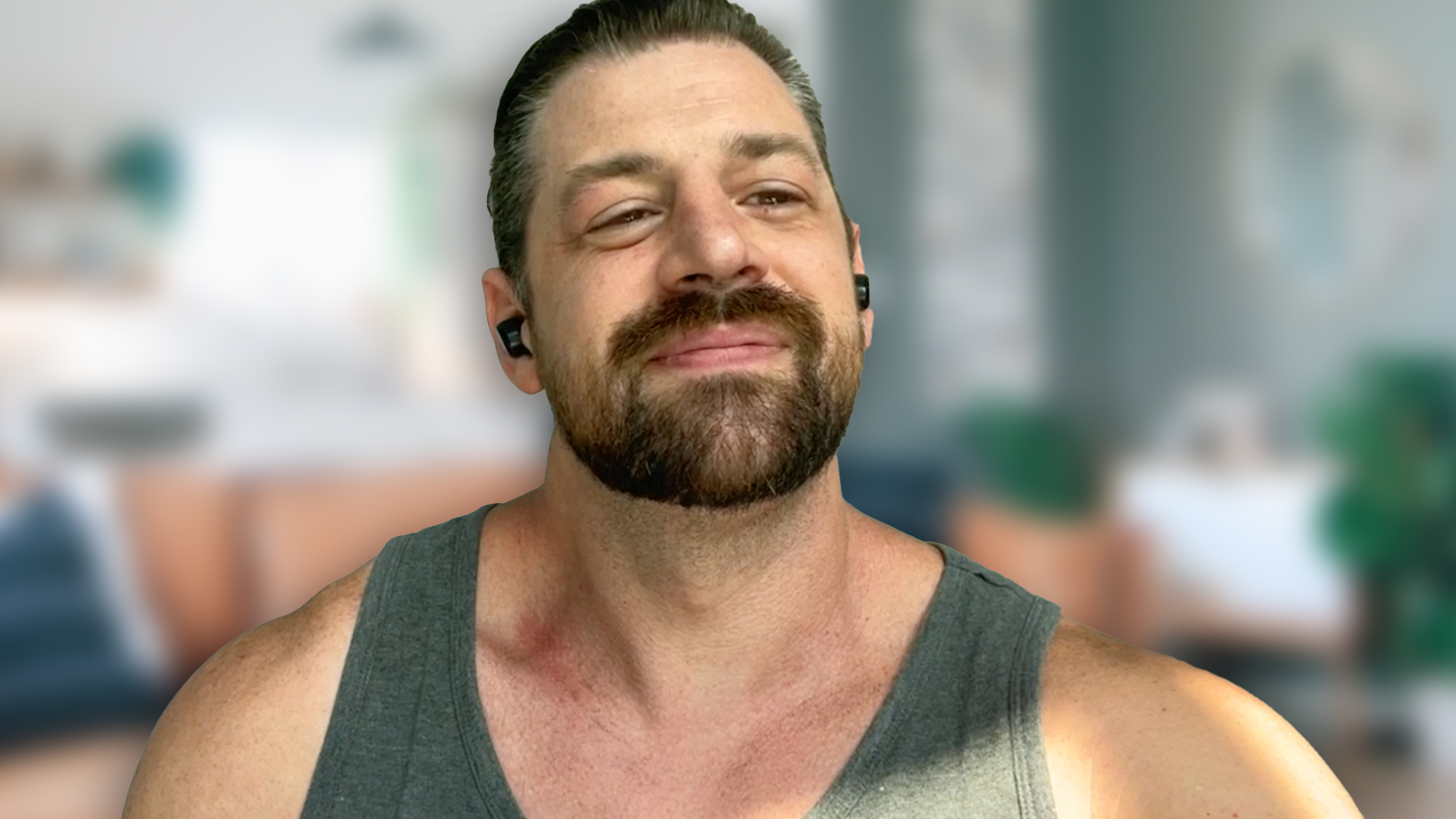 Andrew Stark Talks Industry Return During Newest Episode of 'Discretion Advised' - John Hill is wearing a new wig and Marc MacNamara has a new puppy for this all-new edition of Discretion Advised! For this episode, these two podcast hosts are dishing on their recent Olive Garden experiences...
Read Full Story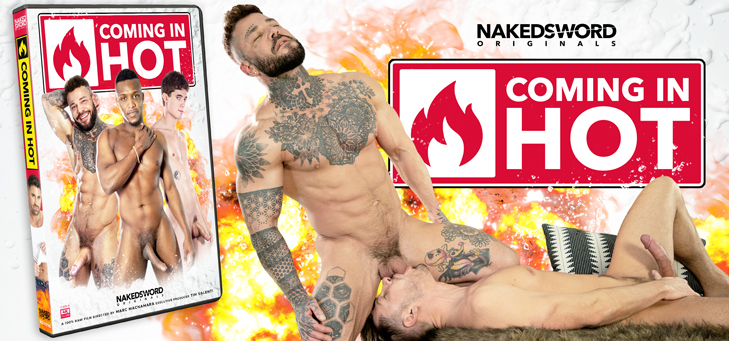 Pheonix Fellington & Zak Bishop from Palm Springs Day Pass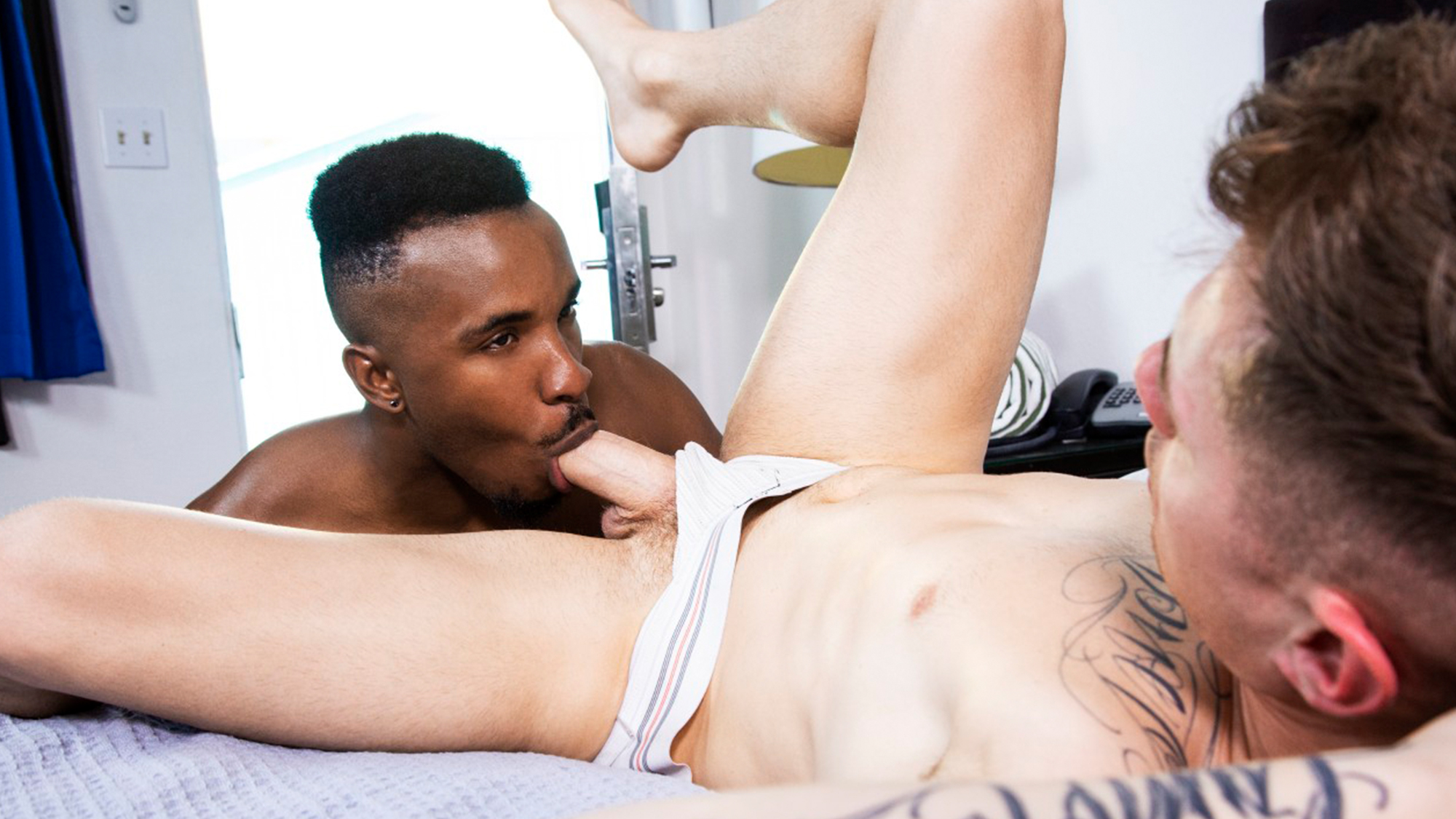 It's a beautiful sunny day and Phoenix Fellington is relaxing on the grass when he decides to go for a walk. Along the way, he spots an open door with Zak Bishop lying in bed, naked with his ass in the air. Phoenix can't resist such a sweet ass just begging to be fucked, and quickly gets to work rimming the horny hunk. The taste of Zak's ass makes Phoenix rock hard and ready to plow. Phoenix slides his raw monster deep into the panting Zak and goes balls deep bareback making Zak moan as he takes every thick Phoenix has to offer. Phoenix wants to see Zak's face as he gets fucked and flips Zak onto his back to plow him even deeper. Overcome with pleasure, Zak jerks his cock while getting fucked, and shoots his load all over his stomach. Phoenix continues to fuck Zak until he can no longer hold off and pulls out to shoot his pent-up load all over Zak's muscled-up body. Phoenix loves the sight of Zak covered in jizz and finishes off by scooping up their cum and ramming it into Zak's freshly fucked hole with his still-stiff cock.