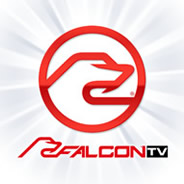 | | |
| --- | --- |
| | Check the listings in your Television Provider's Adult HD OnDemand Menu for: Rags to Riches, The OnDemand HD Release of NakedSword Originals', Rags to Riches starring Austin Wolf, Alam Wernick, Parker Payne & more! |


| | |
| --- | --- |
| HUNT - Issue #310 | August 4, 2023 |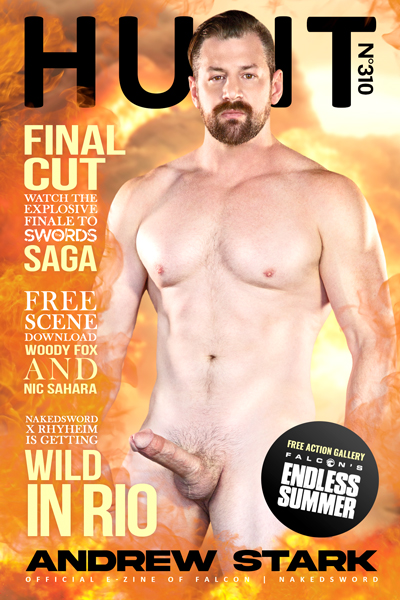 Hey HUNTers,

The finale to NakedSword Originals' Swords saga has finally arrived and to celebrate, we're breaking down everything you need to know about Final Cut and the mouthwatering cast that makes up this action-adventure epic!
First up in Breaking News, we're showing you the X-rated trailer for this just-released feature and telling you how to get your hands on "The Swords Saga Bundle" featuring all seven films from this first-of-its-kind franchise.
Our Final Cut obsession continues as we shine our Model Spotlight on industry superstar Andrew Stark and his long-anticipated return to NakedSword.
For our Special Feature, we've got even more content from NakedSword as the hung men of NakedSword X Rhyheim head to Brazil to get Wild in Rio with a new collection of hookups, threesomes and gangbangs.
You can then scroll down to this issue's Free Action Gallery to check out all of our favorite snapshots from the hottest movie of the season – Falcon's Endless Summer.
Horny for more summertime sex? Be sure to watch the full trailer for Hot House's upcoming sun-drenched film Make It Last in Studio News along with some limited-edition Falcon's Endless Summer merch and the newest episode of Discretion Advised.
You'll also be getting links to Summer Black Friday and Cyber Week discount events in the Falcon | NakedSword store where you'll be bombarded with loads upon loads of major dick-deep deals and discounts now and the rest of the week.
If all the high-stakes action in Final Cut has you craving even more from NakedSword Originals, then be sure to hit up our Free Scene Download where you can get into Woody Fox and Nic Sahara's fuck from Five Brothers: Family Values.
Happy Jacking,
The HUNT Men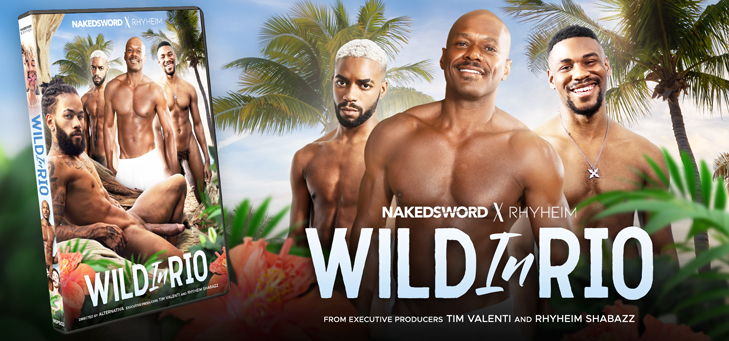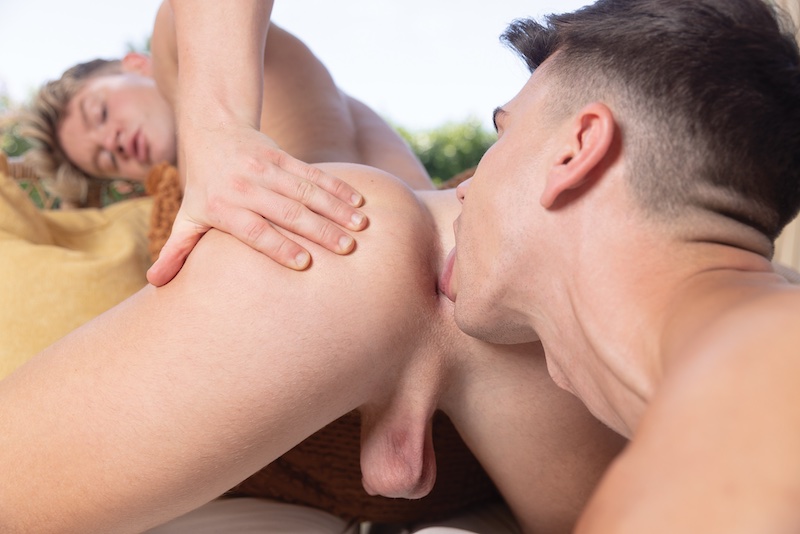 During the hazy, sun-soaked days of a Southern California summer, college roommates Dean Young, Oliver Marks and Carter Collins are enjoying their last carefree months before senior year. Alongside pals Luca del Rey and Trevor Brooks, they've also committed to helping mentor Alpha Wolfe face the harsh realities of owning the venerable Falcon Surf Shop in uncertain economic times. From hosting a dripping wet hot-boy car wash to aligning themselves with overwhelmingly handsome benefactor MrDeepVoice, the guys band together to save the shop from closing. Meanwhile, when Alpha reconnects with surfing buddy Ashley Stones – a friend he hasn't seen in nearly a decade – a long, seemingly unrequited love takes shape, setting the stage for Oliver and Carter to reexamine their feelings and friendship with the help of their studly new neighbor, Matheuz Henk. It's surf, sand, and sex – which means big dicks and big bareback fun – in Falcon's Endless Summer, unquestionably the hottest season of the year.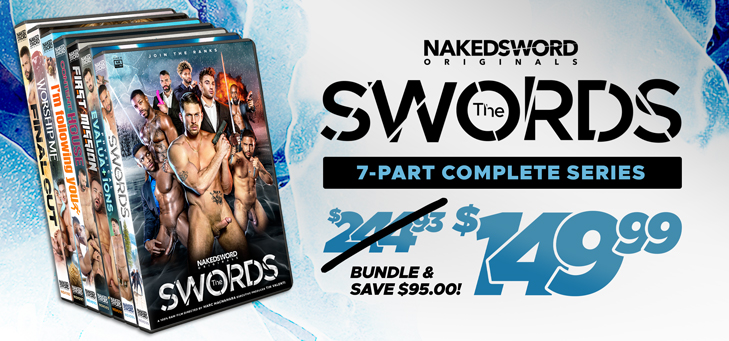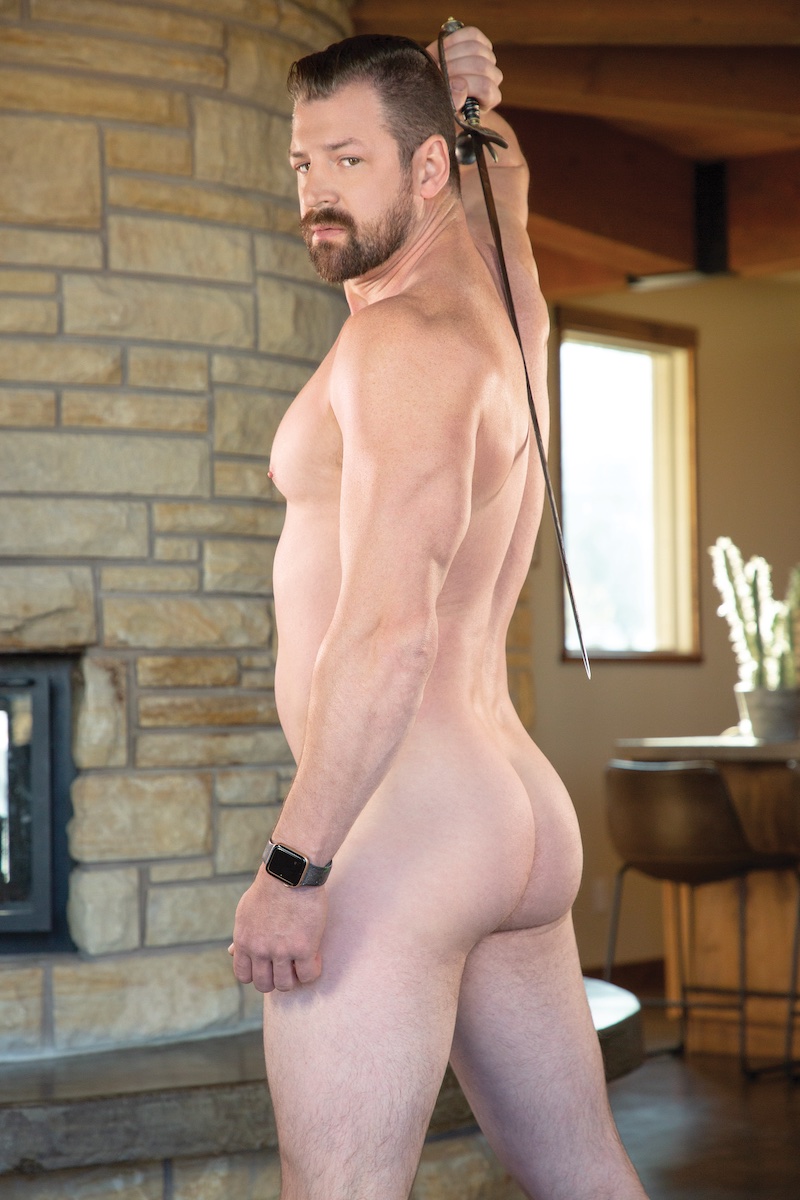 Nearly a decade ago, he was known internationally as a fan favorite member of the Falcon Studios A-Team and now, he's back in action, making his industry return and starring in NakedSword Originals' Final Cut. We're of course talking about Andrew Stark! Throughout his long and acclaimed career, this 6'2" stud has starred in over 15 projects for Falcon | NakedSword with his last appearance being in the 2017 Falcon Studios feature Earthbound: Heaven to Hell 2. Flash forward to 2023, this experienced and versatile daddy can now be seen teaming up with NakedSword for his epic comeback and starring in the bareback finale of The Swords saga. Trust us when we say that his flip-fuck was definitely worth the wait and will be satisfying every craving you've had for this gay porn legend over the last couple of years.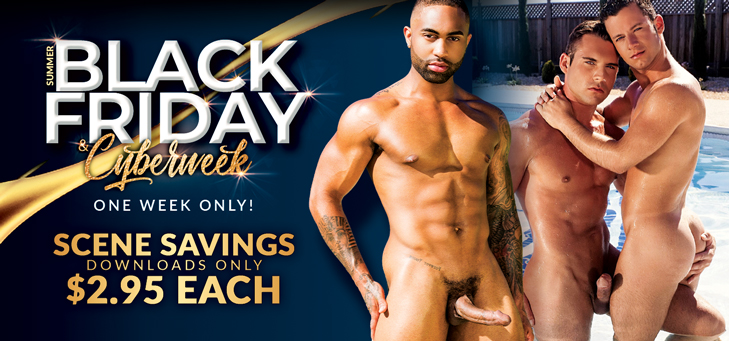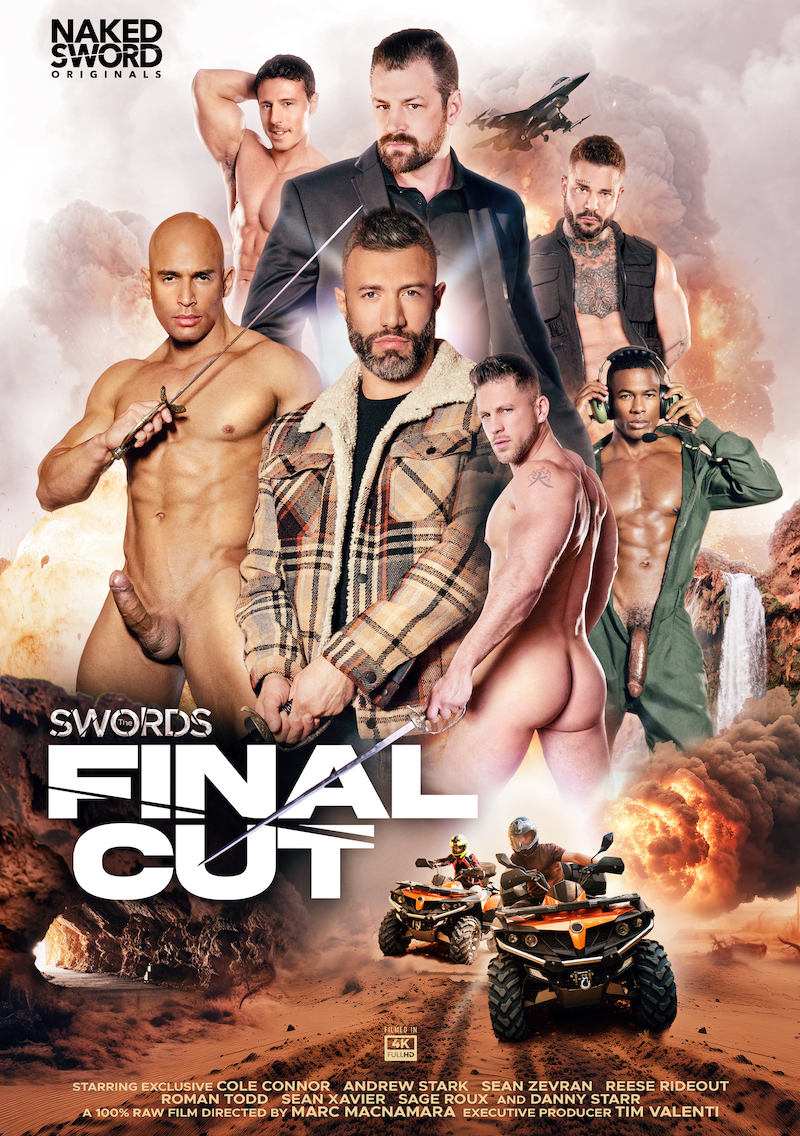 NakedSword Originals Debuts Action-Packed Swords Saga Finale with Final Cut
The ultimate showdown between good and evil is at the center of Final Cut, the grand finale to this first chapter of The Swords saga from NakedSword Originals. Prepare yourself for a high-octane thrill-ride that pushes the physical limits and sexual boundaries of an all-star cast including Falcon | NakedSword Exclusive Cole Connor, Reese Rideout, Sean Xavier, Roman Todd, Danny Starr, Sage Roux, Sean Zevran, and the return of super stud Andrew Stark. Helmed by visionary NakedSword Originals director Marc MacNamara, the premier episode of this action-adventure epic, starring Roman Todd and Reese Rideout, is out now on HUNTFORMEN.com. Fans can also head to the Falcon | NakedSword store to catch every must-see second of Final Cut on DVD, as a digital download, or as part of the The Swords Saga Bundle.

Click Here to Read the Full Story




Hot Membership Site Updates Available Now!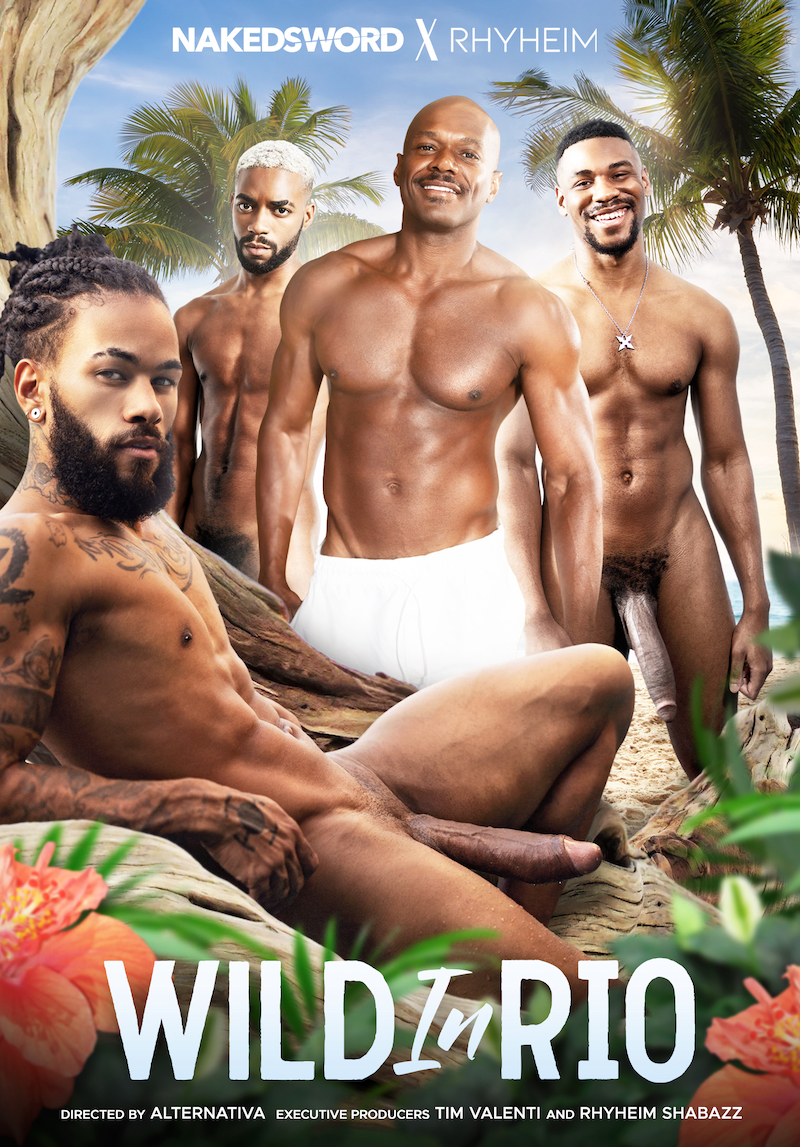 Rhyheim Shabazz & His Big-Dicked Crew Are Getting Wild in Rio
On any given day in Brazil, you can just about guarantee that industry powerhouse Rhyheim Shabazz and his roster of muscular hung hunks are out there using their oversized cocks to get Wild in Rio. See for yourself in this new collection from NakedSword X Rhyheim as the man himself joins his big-dicked friends for a series of bareback hookups, threesomes, and gangbangs. Featuring Elijah Zayn, Gabriel Coimbra, Gael, and Andy Rodrigues, Wild in Rio is available today on DVD and as a digital download in the Falcon | NakedSword store.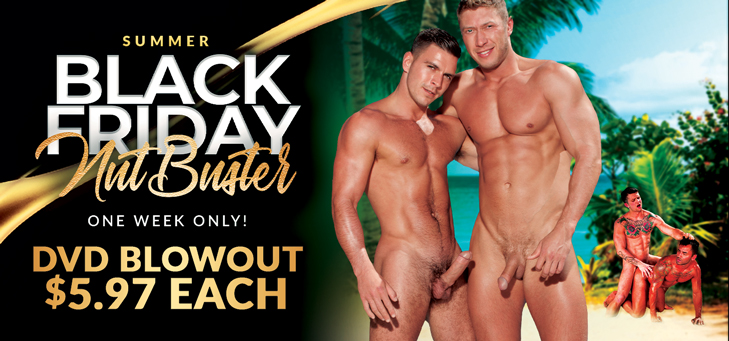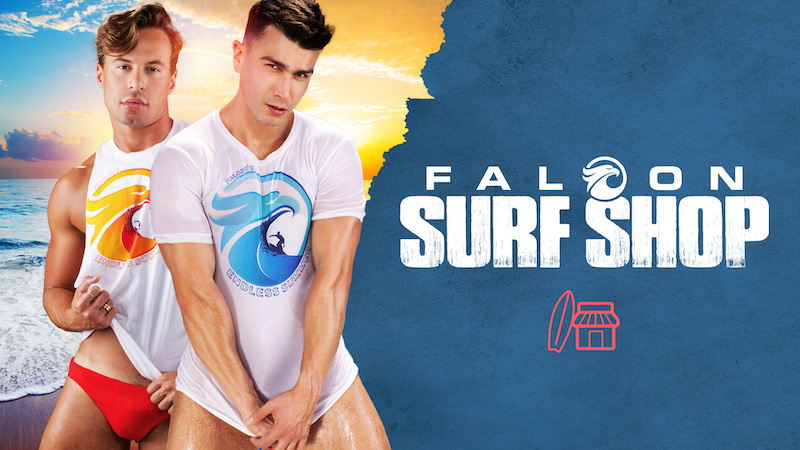 Shirts, Boards, Towels & More! Your Must-Have Summer Gear is Here - Yep, you heard that right. All your must-have summer gear is finally here! Ahead of the highly anticipated release of its sun-drenched blockbuster, Falcon's Endless Summer, that we've been teasing you about for weeks now...
Read Full Story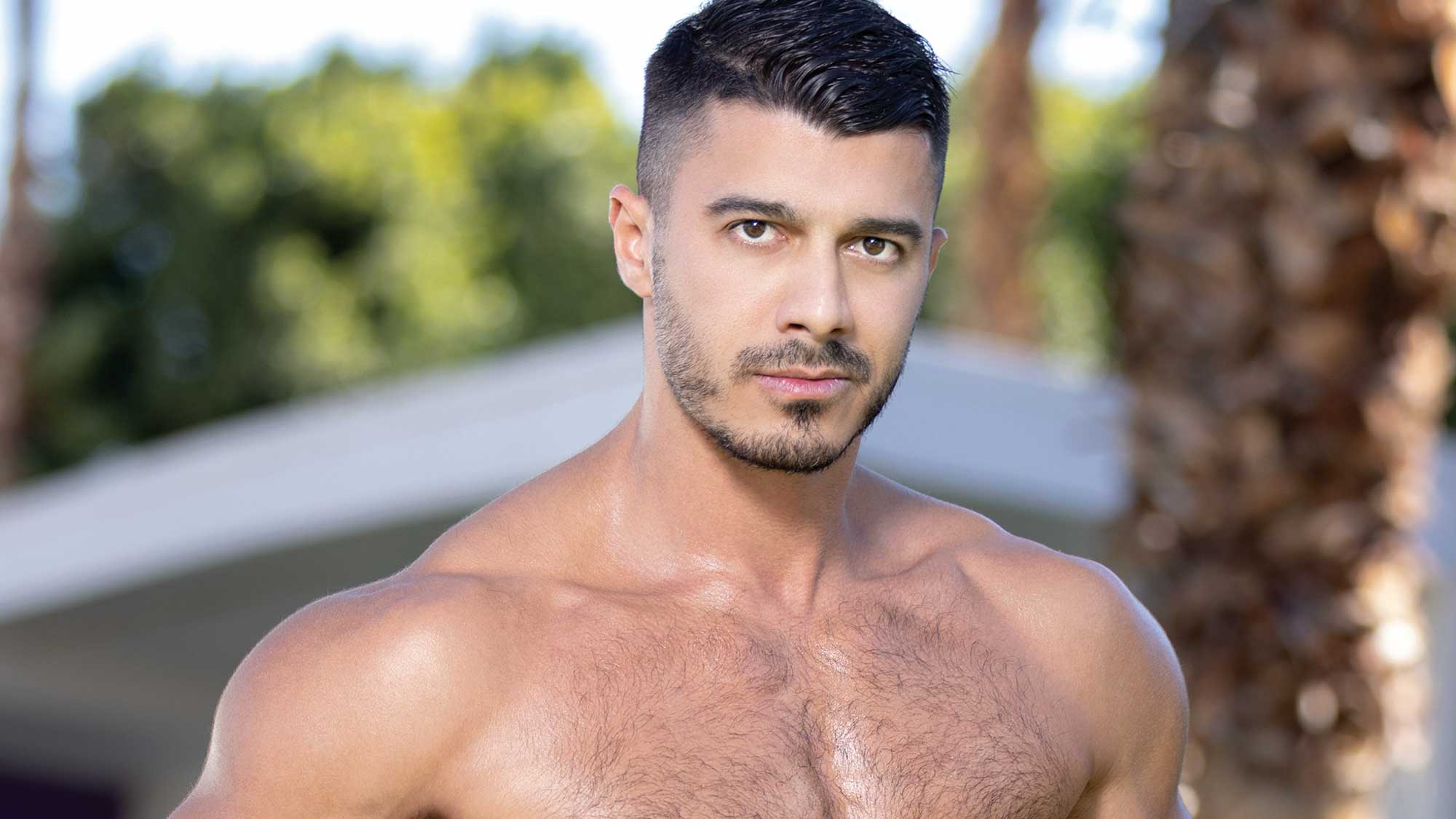 WATCH: Reality-Turned-Porn Star Lobo Carreira Gives Unfiltered Thoughts on 'Below Deck' Castmates - It's all about BELOW DECK for our latest chaos-filled episode! Before setting sail though, Marc MacNamara is explaining why he's in Portugal and John Hill is snapping some rather explicit pics as these two catch up and dive into today's headlines...
Read Full Story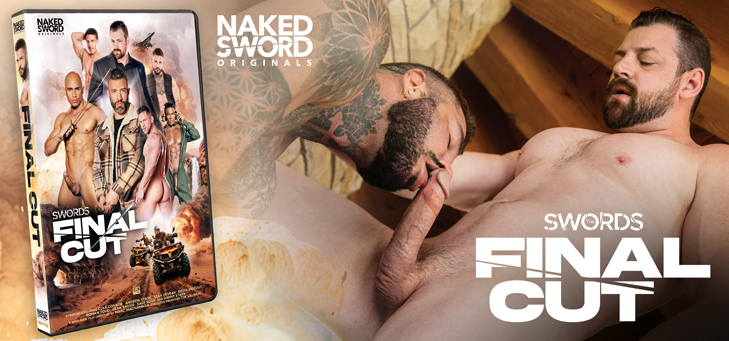 Woody Fox & Nic Sahara from Five Brothers: Family Values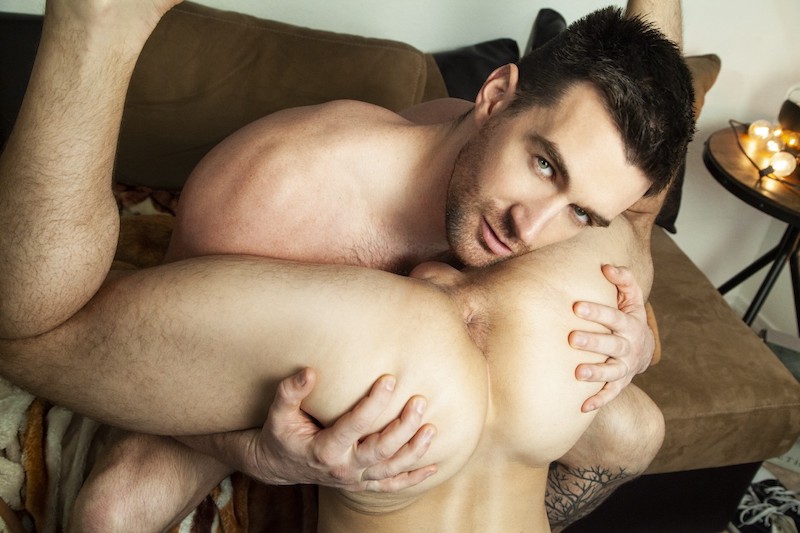 Its 3am on the Las Vegas Strip and everything is lit, including Nic Sahara. Nic stumbles out of a liquor store and heading to his car. Sexy Aussie Woody Fox sees Nic fumbling with his keys and looking like he's having a really bad day, so Woody offers to help drive the car and drunk Nic home. As soon as they get to Nic's, its on! Nic feasts on Woody's huge cock and Woody fucks his face with tears streaming down his face. Woody flips Nic over his lap and eats Nic's cute bubble butt. Woody sits back as Nic climbs on top of him and lowers his perfect ass on Woody's throbbing huge cock. Nic rides Woody reverse cowboy and the giant dick slams into Nic's hole. They Nic says "Now I want to fuck you!" Woody is hesitant "Uhhh, that's not really my thing, but ok" why not! Go for it. Nic bends Woody over and delicately eats Woody's virgin hole. Then Nic stands to fuck Woody doggie-style for the first time! He starts slow, then eases into pounding Woody's virgin white ass. Then Nic begs Woody to fuck him again with his gigantic dick, choking him until Nic blows his load all over then drops to his knees to suck down every drop of Woody's hot load. Woody's Aussie charm and huge cock are a wonderful distraction from the haunting troubles of Nic's dark world.