| | |
| --- | --- |
| HUNT - Issue #309 | July 21, 2023 |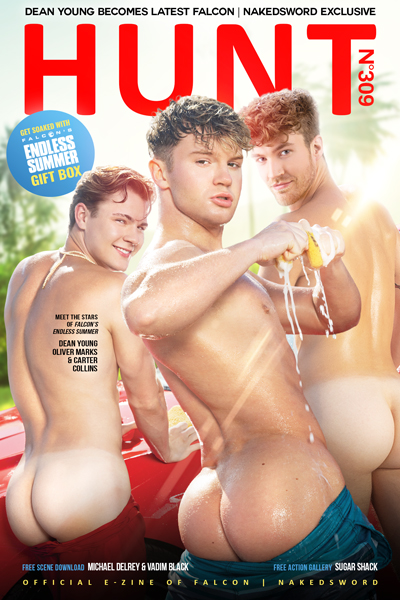 Hey HUNTers,

You ready for some fun in the sun? Good, because the hottest movie event of the year is officially debuting on Falcon Studios and to celebrate, we're telling you everything you need to know about Falcon's Endless Summer and its scorching cast.
First, you can check out the full X-rated trailer for Falcon's Endless Summer in our Special Feature along with the dirty details on the movie's release and the limited edition "Sex on the Beach" box that Falcon Studios just dropped in honor of this new bareback blockbuster.
The men of Falcon then step into our Model Spotlight where you can get a look at each of the stunning surfing studs that are taking part in the extra wet car wash scene from the just-released premiere of Falcon's Endless Summer.
For Breaking News, you can read all about the new exclusive deal that Summer standout and HUNT cover star Dean Young just signed with Falcon | NakedSword!
The love for Falcon content continues down in our Free Action Gallery where we're blasting out the most cum-worthy snaps from the Falcon Studios film Sugar Shack.
Scrolling over to Studio News, we'll be showing you the latest bareback bang from Falcon | NakedSword Exclusive Beau Butler along with his appearance on the new episode of Discretion Advised. Plus, you'll be getting your first look at The Swords: Final Cut and access to the new capsule collection of Falcon's Endless Summer merch.
On top of all that, you'll also be getting links to the Falcon | NakedSword store where you can get in on the fan favorite Summer Sleeve Sale and the final days of Major Brand Full Movie Download Deals.
If all these beach-bound bros put you in the mood for even more sandy sex from Falcon Studios, then definitely make sure to stick around for our Free Scene Download. There, you'll be able to get into Michael Delray and Vadim Black's bareback hookup from Beach Rats of Lauderdale.
Cheers,
The HUNT Men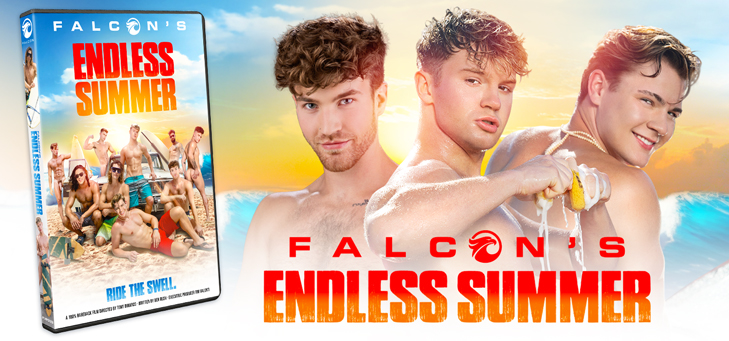 Experienced syrup-making studs and curious newcomers from all over are seeking to satisfy their sweet cravings by heading to Falcon's Sugar Shack! Join acclaimed directing duo Iza Elle and Raph North as they head up north to follow nine delicious men who are making their way through every step of creating the perfect batch of maple syrup and all the sugary confections that come with it. Kenzo Alvarez and Upton Sterling are first tasked with collecting sap from the forest of tapped trees, but that doesn't mean Kenzo doesn't have time to tap Upton's hole in the middle of the snow-covered woods. Next, Skyy Knox is teaching newbie Maverick Sun everything he needs to know about maple syrup production, but, after watching the muscle twunk lift a few barrels, he has some other activities in mind. Another newcomer, Olivier Robert, then takes to the great outdoors with boyfriend Clark Delgaty to sample a sweet, snowy treat and every throbbing inch of his lover's cock. When it comes time for the feast, Enzo Muller lets Bruce Huxley know how impressed he is by the local's Canadian hospitality – and the stiff dick that Bruce is concealing in his pants. Once all is said and done, Maverick Sun takes the evening off to celebrate a marvelous sugaring season, dance the night away and have fellow sugar-maker Nate Rose cover his naked body in some sweet, sweet jizz.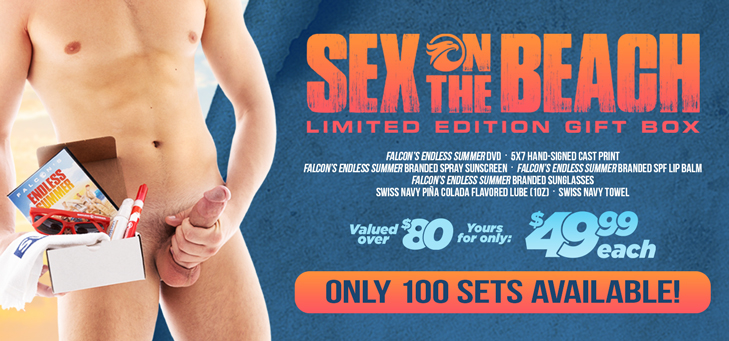 The men of Falcon's Endless Summer are only interested in three things – sun, surfing, and sex! Oh, and banding together to raise money for the Falcon Surf Shop with a good, old-fashioned car wash. For the premiere of this brand new Falcon Studios mega-movie, shirtless studs like Falcon | NakedSword Exclusives Luca del Rey and Dean Young, along with special guest actors Devin Franco and Kyle Fletcher, can be seen rocking everything from short shorts to board shorts as they get soaked washing cars in the scorching Southern California sun. This sudsy car was montage also features studio favorite Trevor Brooks playing with his powerful hose and the first-ever Falcon Studios appearance of Carter Collins and his real-life boyfriend Oliver Marks – who later gets to bottom for Trevor Brooks in this same scene. If you ask us, this extra wet car wash is the perfect way to kick off summer and definitely the perfect way to start off an instant Falcon classic like Falcon's Endless Summer.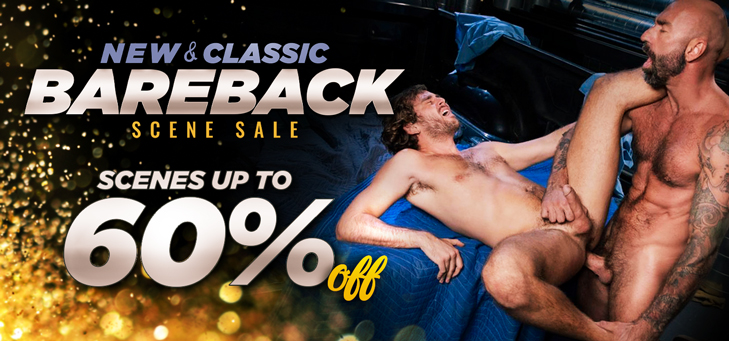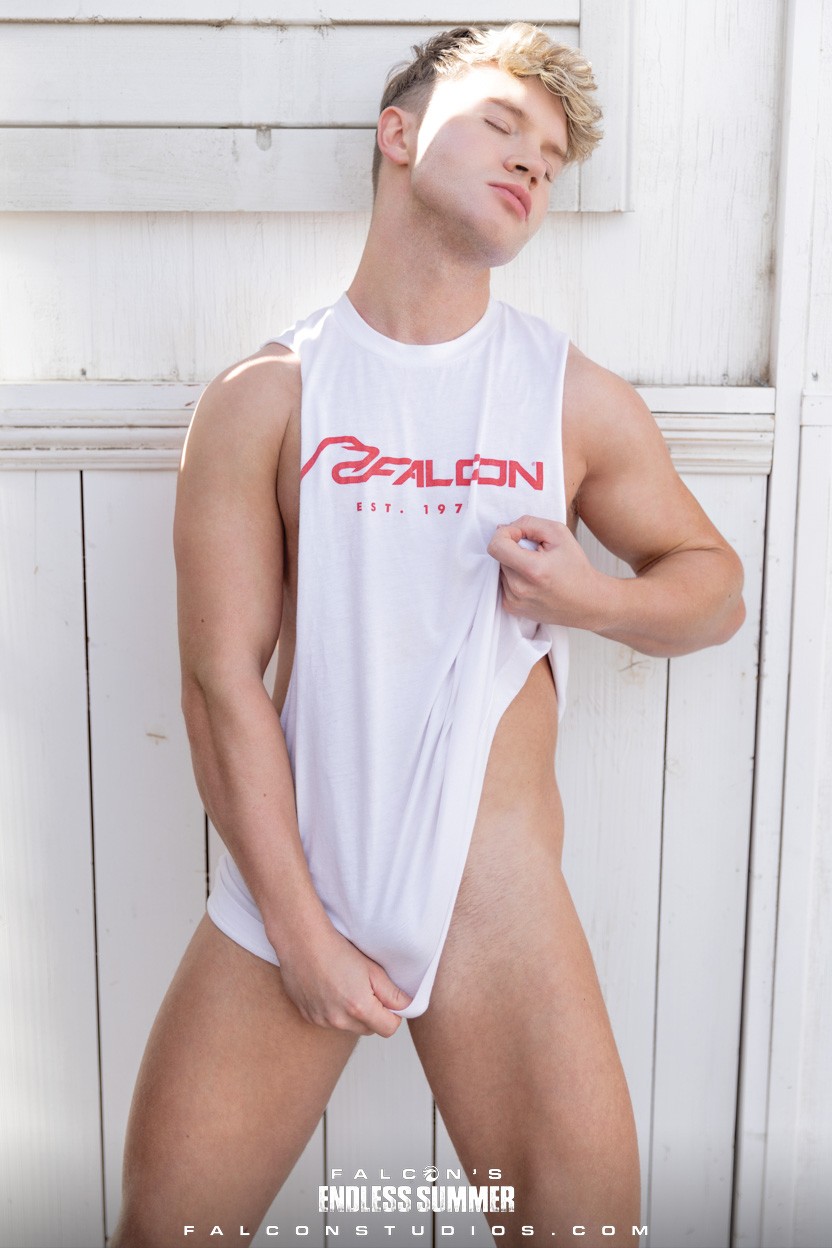 International Superstar Dean Young Signs Exclusive Contract with Falcon | NakedSword
A fan favorite face is joining the elite roster of Falcon | NakedSword exclusives! Today, Falcon | NakedSword CEO and President Tim Valenti announced that Dean Young has become the latest superstar to sign an exclusive contract with the studio group. Under the agreement, the Belfast-based performer will appear exclusively in a selection of high-profile titles for Falcon | NakedSword, including projects for Falcon Studios, NakedSword Originals, and Hot House Entertainment. His newest scene – the second episode of Falcon Studios' sun-soaked mega-movie, Falcon's Endless Summer – makes its FalconStudios.com premiere today on FalconStudios.com.

Click Here to Read the Full Story




Hot Membership Site Updates Available Now!


Sea of Surfing Studs Enjoy Some Fun in the Sun for Falcon's Endless Summer Premiere
The men of Falcon Studios have been waiting all year to ride the swell, and now they're on top of the waves – and each other – in Falcon's Endless Summer! In the hottest movie event of the season, hung beach bros and surfing college studs from all over are flooding the beaches of Southern California to enjoy the water, rays, and, of course, the ripped bodies. Starring fan favorite Trevor Brooks and featuring the Falcon Studios debut of Oliver Marks, the first scene from Falcon's Endless Summer premieres today on FalconStudios.com with future episodes releasing every Friday. Viewers can also catch the entire movie in the Falcon | NakedSword store on DVD, as a digital download, or as part of the studio's limited edition "Sex on the Beach" gift box.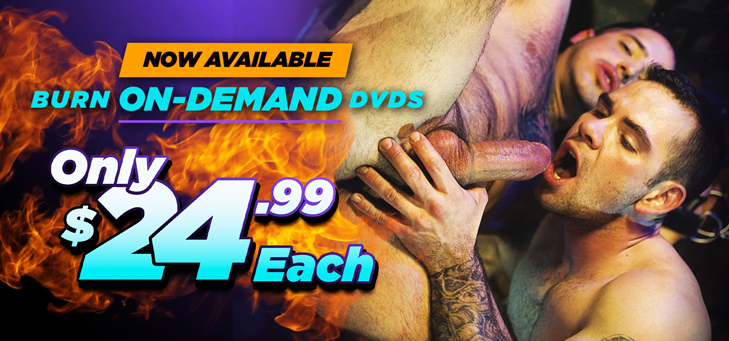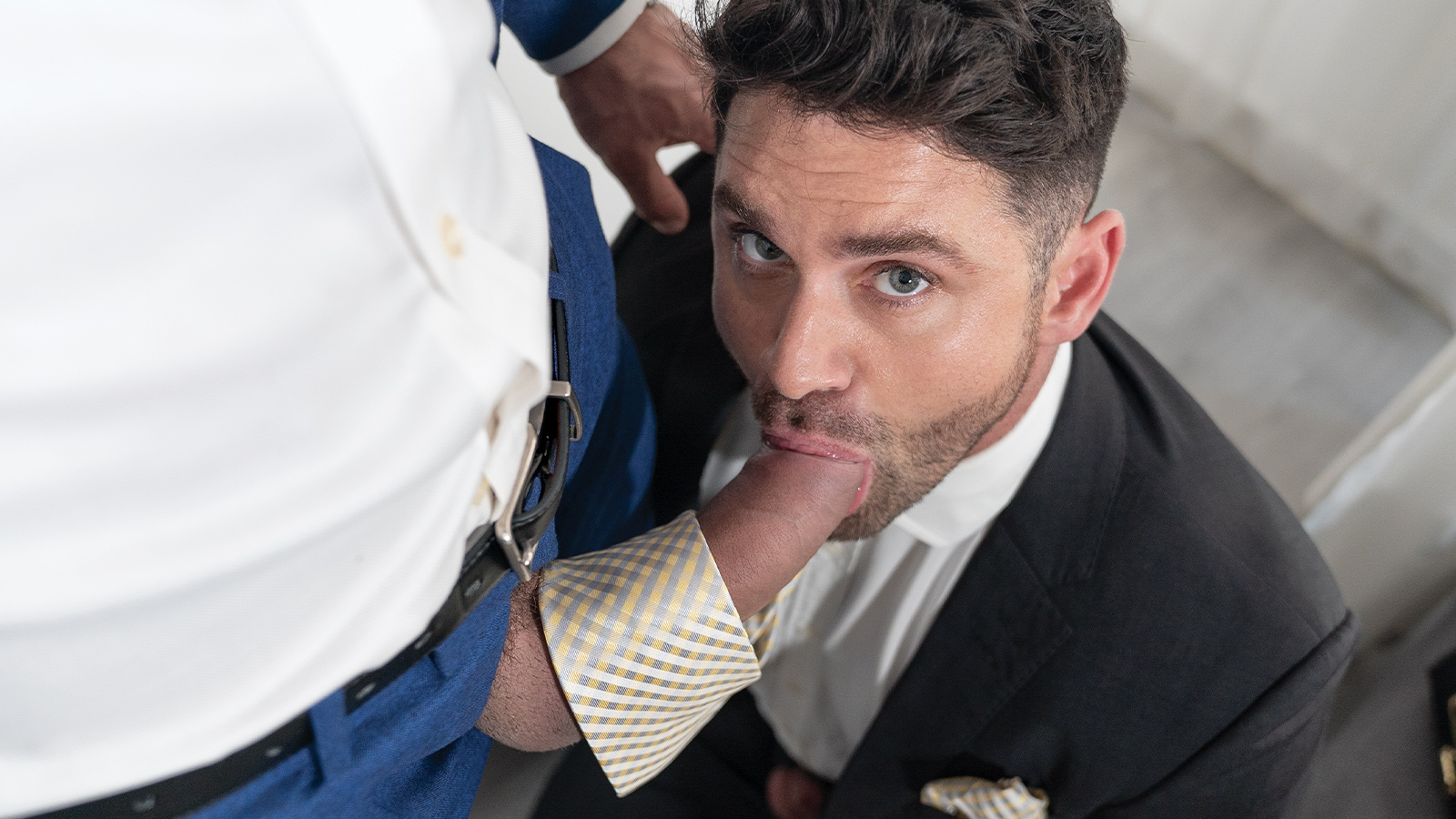 Beau Butler & Sir Peter Suit Up to Go Down in Southern Spain - Raging Stallion and MENatPLAY are getting down to business – not to mention, down and dirty – in their brand-new collaboration! The world premiere of the 100% bareback feature, Strong Suit, stars Falcon | NakedSword Exclusive Beau Butler...
Read Full Story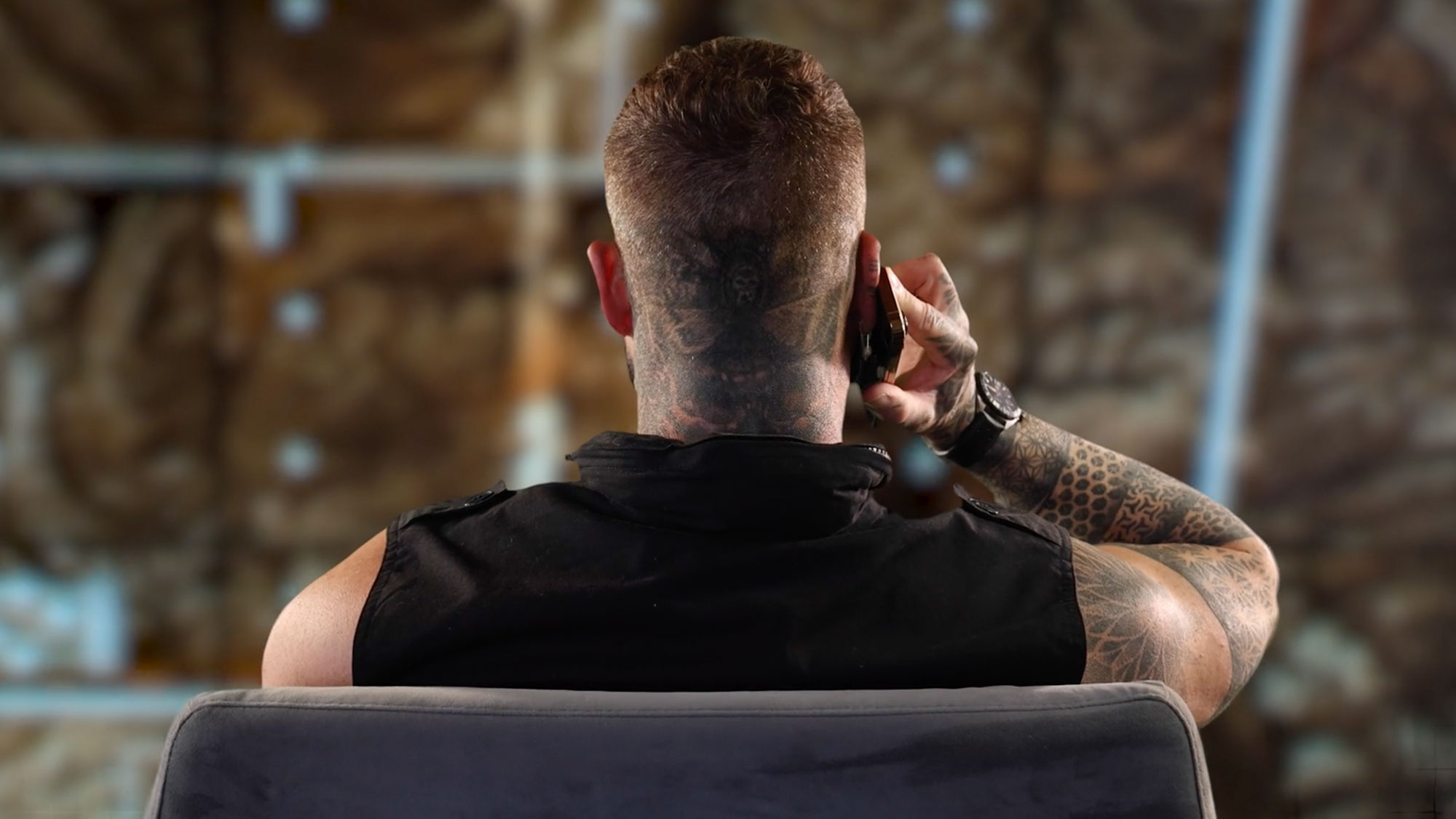 Sneak Peek: Get Your First Look at 'The Swords: Final Cut' - It's all been leading up to this! Since last year, we've seen A-list porn stars enter basic training to become secret Swords agents, undergo intense Physical Evaluations and take off to Europe for their very First Mission...
Read Full Story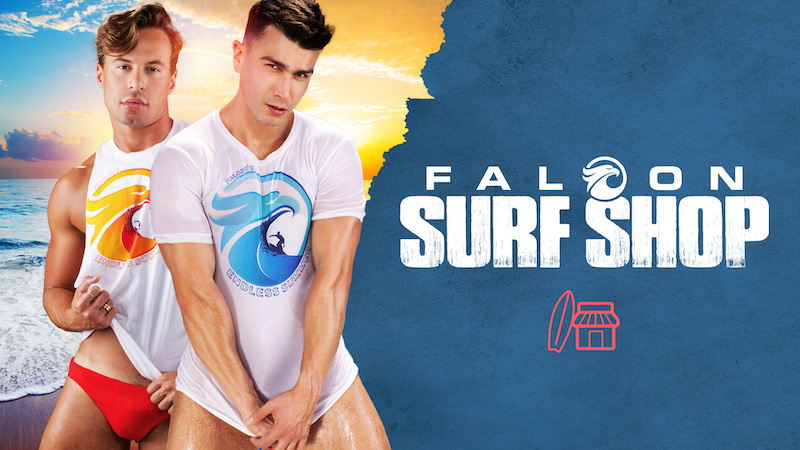 Shirts, Boards, Towels & More! Your Must-Have Summer Gear is Here - Yep, you heard that right. All your must-have summer gear is finally here! Ahead of the highly anticipated release of its sun-drenched blockbuster, Falcon's Endless Summer, that we've been teasing you about for weeks now...
Read Full Story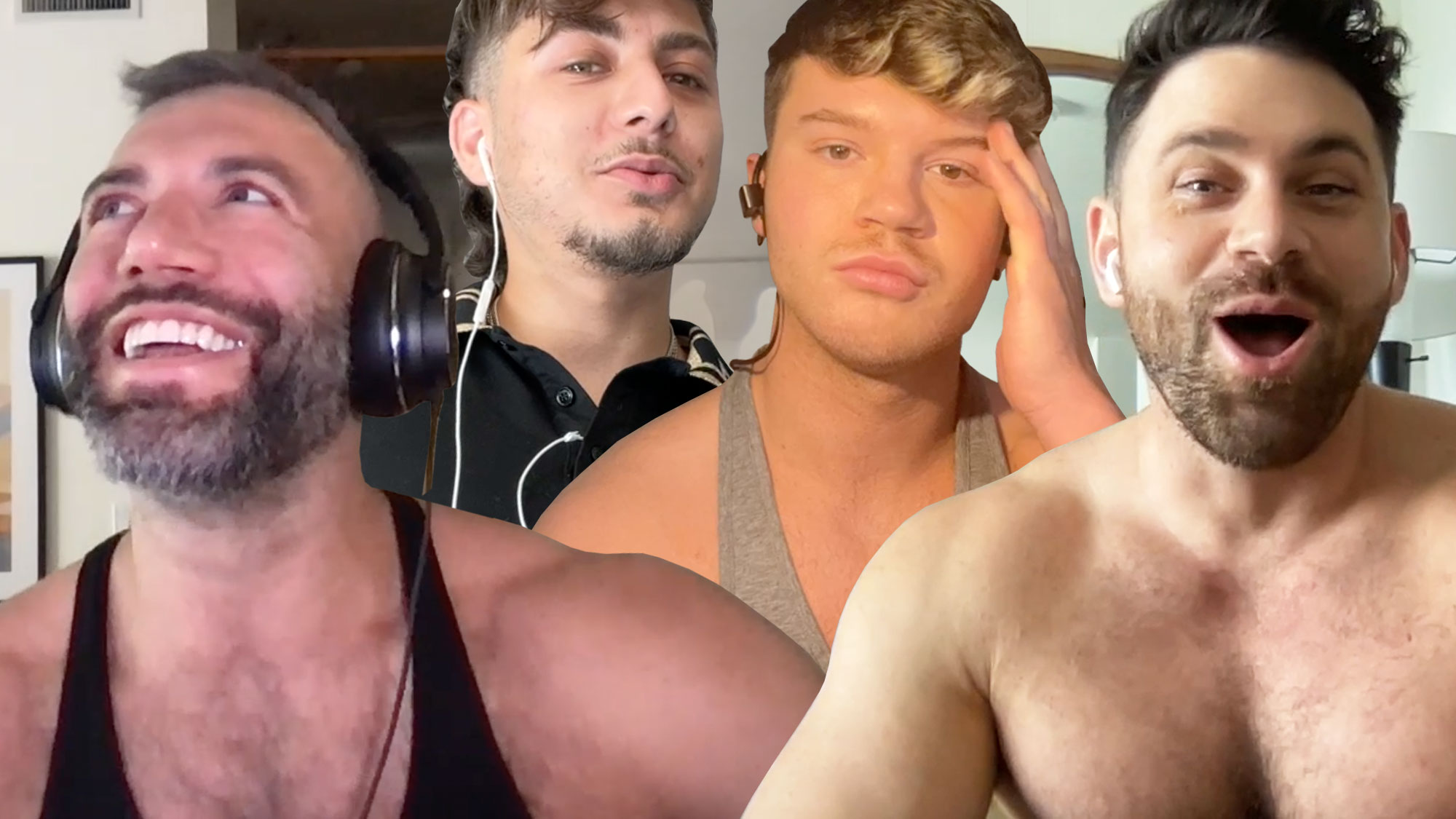 Cole Connor, Angel Rivera & More Join Star-Studded Episode of 'Discretion Advised' - After receiving thousands and thousands and THOUSANDS of your votes, the hosts at Discretion Advised are finally ready to reveal the official winners for its first-ever award show – the Bony Awards!...
Read Full Story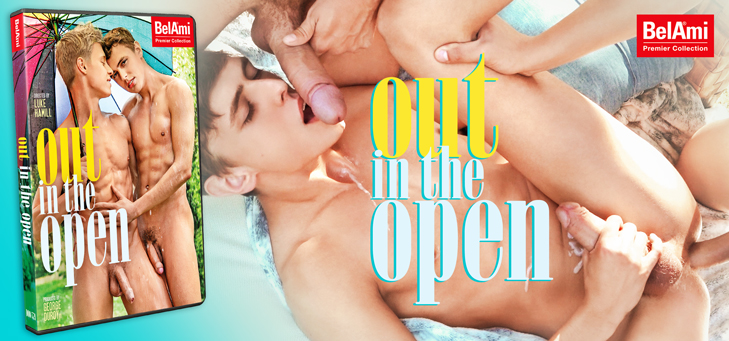 Vadim Black & Michael Delray from Beach Rats of Lauderdale

Michael Delray is skating down the Boulevard when he runs into Vadim Black hanging by the beach. The two buds head off to burn and soon one thing leads to another. Vadim makes the first move and reaches up Michael's tight shorts to feel his thick meaty hard-on. Michael doesn't waste a second and peels of his shorts to grant Vadim full access to his big cock. Vadim sucks it hard until Michael decides he wants a taste of his buddy. Michael gets on his knees to take Vadim down his throat. Rock hard, Vadim pulls out his phone to film this buddy sucking him off. After feeding Michael his cock, Vadim bends Michael over for a quick taste of his ass before he slides his big, bare pole deep into Michael and pumps hard, while he pumps him for info on where he got the weed. Michael is horny as hell and takes over the work riding Vadim's dick. He rides it deep as his own hard cock flops up and down. Vadim wants to fuck Michael his way and flips the stud over onto his back and continues the raw fuck session until he makes Michael spill his load all over his own tight body. With Michael covered in pure white jizz, Vadim blasts off his own load. He pulls out and shoots thick ropes all over Michael's ass before he shoves his dick back inside to enjoy one last feel of Michael from the inside. With information spilled by Michael, does Vadim have more sinister plans?